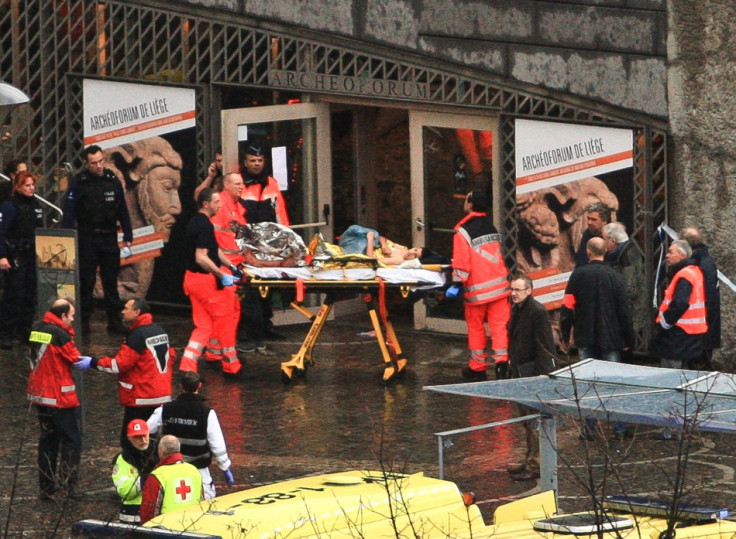 It is thought that a grenade and Kalashnikov attack outside a courthouse in Belgium may have been an attempted jailbreak.
A team of three men threw suspected 'thunderflash' grenades and fired shots at a bus stop outside the Palace of Justice in St Lambert Square at noon on Tuesday.
De Standaard has reported that the mayor of Liege, Willy Demeyer, has confirmed that three males tried to escape from the palace of justice.
One of the suspects, killed during the attack, has been named as Nordine Amrani, 32, who was convicted of weapons and cannabis possession and sentenced to 54 months in prison three years ago, Belgian paper Le Soir reports.
The attack's death toll has risen to four, while 64 people are thought to have been injured, seven of which are critical. One of the critical victims is a two-year-old child.