Bella Hadid blasted by religious conservatives for going topless on Instagram: 'Proud to be Muslim?'
Despite the criticism, supermodel followed up with more spicy images in a revealing white gown.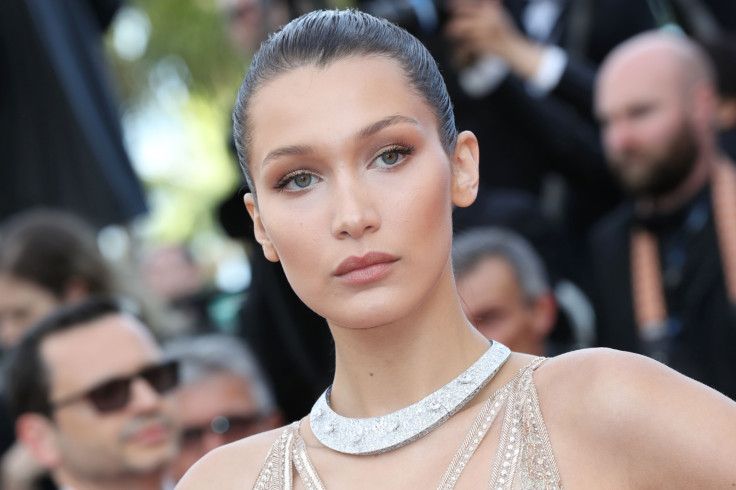 Social media queen Bella Hadid has never shied away from flaunting her flawless figure online. However, the latest picture that shows the Victoria's Secret Angel in a racy pose with her hands covering her modesty has failed to impress some of her fans on Instagram.
Some seemed to be in awe of the 20-year-old model and her gorgeous snap, while others bashed her for exposing "too much" on the public forum. In fact, Hadid went on to attract criticism as well from the conservatives for her choice of dressing.
"In Eutopia," the supermodel captioned the steamy image featuring her side profile as she smoldered into the lenses in nothing but a nude-coloured thong. Putting her model lessons to use, she even posed strategically, hiding her modesty from the camera.
However, the sensuous snap seemed to hit the wrong chord with some viewers as they complained citing her religious background.
"How can a Muslim girl wear this kind dress...I feel ashamed to call you a Muslim," one critic wrote, while a second noted, "Your showing too much."
No sooner had Hadid shared her topless image though, than fans bombarded the comments section with mixed emotions. Some even went sarcastic about the photo caption and her flaunting in the skimpy attire.
"I'm proud to be Muslim" ???? one user seemed to sarcastically ask, while another added, "You mean Ethiopia."
"Pope must be impressed," a critic commented, as an enraged user slammed saying, "You're fake more than Kylie but people don't realise that." Amid the furious bout of criticism, some even accused the younger Hadid sister of photoshopping the image.
"To me it looks like someone photoshopped her her head on or enlarged it and it's making me seriously uncomfortable... (sic)" the Instagram user wrote.
But Hadid seemed unfazed despite the comments and followed up with some more saucy uploads, this time flaunting some skin in a thigh-high slit.
And looks like her loyalists too had her back amid the backlash. "Some people are just haters, keep that strong beautiful body, hip..hip...hurray," a fan commented.
© Copyright IBTimes 2023. All rights reserved.