Officials have resumed their search for missing toddler Ben Needham after a dispute over archaeological remains was resolved.
Search teams were digging this morning (1 October) around the ruins of an old farmhouse on the Greek island of Kos where construction work was being completed on the day the 21-month-old disappeared in July 1991.
Officers were forced to halt their search on Thursday (29 September) after they uncovered ancient Roman graves during an excavation of the area.
However, the landowner has now given the go-ahead to continue the search.
Teams are now focusing specifically on the area where digger driver Konstantinos 'Dino' Barkas was working on the day Ben disappeared.
Police started digging on Monday 26 September after a tip-off that the toddler may have been crushed by a digger while he was playing in the area.
South Yorkshire Police Detective Inspector Jon Cousins, who is leading the investigation, said officers had met with Ben's mum Kerry Needham to update her on the ongoing investigation.
He said: "The meeting went well and the family are pleased with the progress and we have their full support.
"It was important to outline what we discovered this week."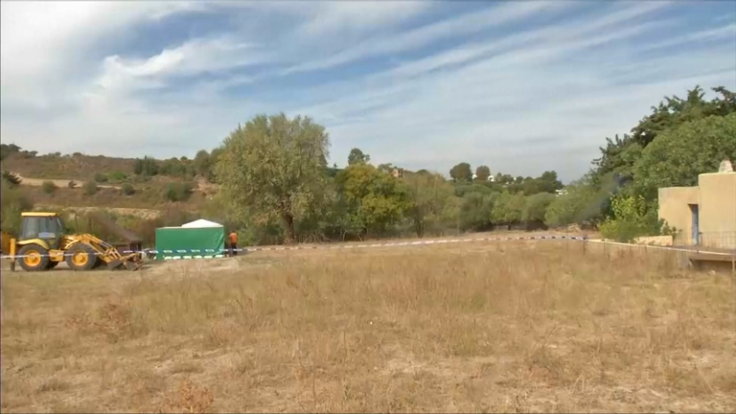 The four or five graves that diggers uncovered on Thursday are believed to date from 1,500 years ago.
According to the Daily Mirror, all 19 officers and Greek volunteers were forced to leave the dig site after an order was made by a local magistrate to halt the digging.
However following negotiations with police, landowner Stephano Troumouchis agreed to let the investigation continue.
Det Insp Jon Cousins said: "As you are all aware we unearthed a burial site of archaeological interest as a result of which that site had to be secured properly and work ceased.
"There has then been a lot of discussions with the Greek authorities and with the landowner himself in relation to what has been happening.
"And I am pleased to say that we are now back up and running and we are continuing with this investigation.
"My main aim being to find answers for Ben's family and the people of Kos."
Ben's mum Kerry expressed her relief that the search was able to continue.
She said: "If the dig had stopped I don't think my family could have coped with being left hanging once again.
"The police believe Ben is dead and I need to know if this is true. We've come this far what is the point of stopping now. It will serve no good to anyone.
"South Yorkshire Police have put their lives on hold to help us solve this and we hope that this one man continues to give us his support. It's crucial."