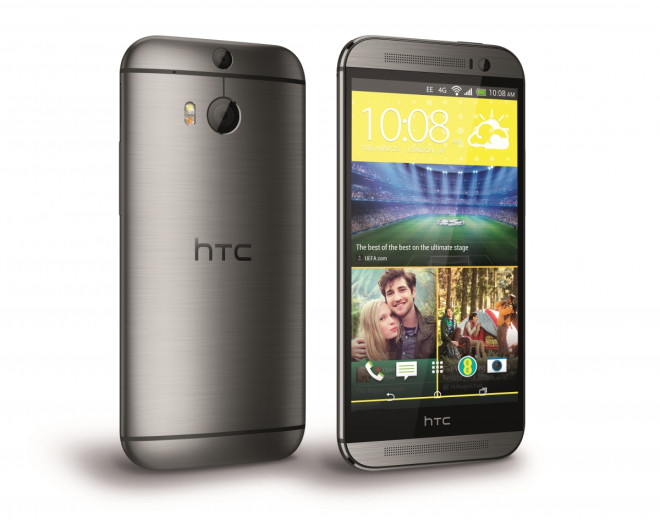 Even before the phone is officially launched, benchmark tests claim to show the all-new HTC One (codenamed M8) is the most powerful gaming smartphone on the market.
The phone is not official yet, but multiple leaked images and videos have given us a very clear indication of what the phone will look like.
However one area we have previously not seen reported is how powerful it will be. While most consumers won't care for processor speeds and GPU statistics, for some this will be a very important factor.
According to Rightware, a company which produces several high profile benchmark apps for smartphones, the HTC One (M8) will be the most powerful smartphone on the market in terms of gaming when it launches this week.
According to the graphics-intensive Basemark X benchmark, the 2014 version of the HTC One will beat the Nokia Lumia 1520, the Sony Xperia Z2 and Samsung Galaxy S5 when it comes to gaming grunt.
Most powerful smartphone
Overall however Sony's Xperia Z2 is claiming the title of most powerful smartphone based on the Basemark OS II benchmark test with the new HTC One a credible second place.
The one area where the phone is a bit of a let down it seems is in relation to web browsing, placing a lowly 16th on the Browsermark 2.0 test.
The all-new HTC One will be just the second phone launched (after the Galaxy S5) using Qualcomm's latest chip, the Snapdragon 801 SoC which features a quad-core porcessor clocked at 2.3GHz, compared to the Galaxy S5's 2.5GHz.
The Snapdragon chip also features an Adreno 330 GPU to power high-end 3D games on the phone's larger 5in full HD screen.
Rightware crowdsource their benchmark tests and so far they have only collected 11 results from what they call "stock HTC One 2014" devices meaning we may have to wait until more results are returned to get a more accurate view of just how powerful the phone is compared to the competition.