A disabled benefits cheat will miss his wedding and Caribbean honeymoon after he was jailed for 16 months for falsely claiming almost £77,000.
Barry Firmager, 47, took part in a 100-mile charity walk and was seen visiting a gym while fraudulently claiming disability allowance.
Maidstone Crown Court heard he also falsely claimed income support, employment and support allowance and council tax benefit for six years.
Firmager suffers from a degenerative bone disease, and the court heard that he failed to finish the walk for Kidney Cancer UK because it worsened his arthritis.
But the fraudster was jailed after it emerged that he failed to report a change in circumstances that made him ineligible for benefits he had been entitled to.
Firmager was awarded £200,000 in compensation in 2006 after being involved in a traffic accident that happen four years earlier.
He used the cash to buy a house in Florida and a property in the UK that he rented to tenants.
This meant for six years he was fraudulently claiming a range of benefits.
He blamed the pain and distress of his 2002 traffic accident for not revealing his payout. When he was exposed the fraudster turned on his ex-wife, who filled in the claims forms for him, blaming her for his failure to report the compensation.
Racking up debts
Firmager, formerly from Rochester in Kent but now living in Williton, near Taunton in Somerset, pleaded guilty to four offences of failing to notify a change in circumstances after fraudulently claiming £76,743 in benefits.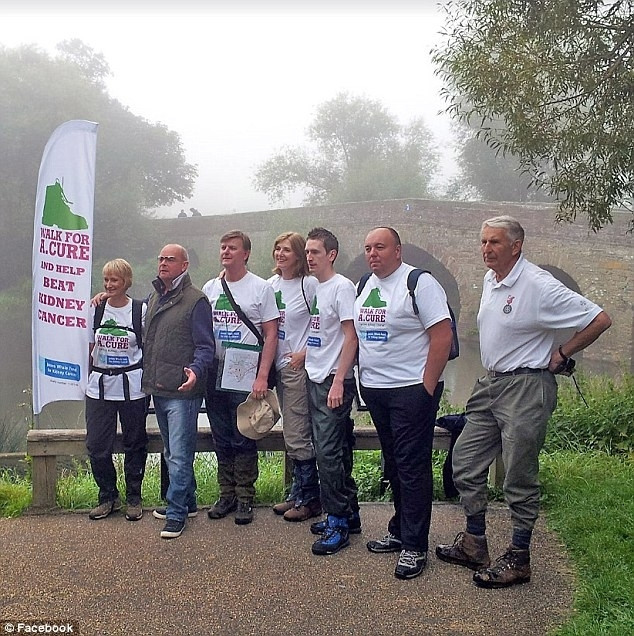 Judge Heather Baucher said she could not impose a suspended sentence, even though it meant derailing his wedding, which was due to go ahead next month, and alternative care being found for Firmager's father, who was previously looked after by the defendant.
Judge Baucher said Firmager should have given the court proceedings "priority" over his wedding.
The judge added: "You were interviewed in 2014 about these matters and although your committal for sentence by magistrates post-dates the wedding booking, you should have had these matters at the forefront of your mind before you set about making your wedding plans."
The court heard the honeymoon had been paid for by Firmager's father despite the benefits cheat already owing him £40,000.
Other debts Firmager racked up include £45,000 on credit cards and £2,000 in relation to child tax credit.
Defence counsel Mary Jacobson said the US property has since been repossessed and the UK house was sold four years ago.
A confiscation hearing will be held at a later date.