The Foreign and Commonwealth Office warned tourists to be vigilant in Berlin after a truck ploughed through a crowd at a Christmas market on Monday evening, killing twelve people and injuring dozens more.
Police have confirmed they are treating the incident at the German capital's Breitscheidplatz on Monday night as a "presumed terrorist attack", prompting authorities to increase security at markets and other crowded areas over the Christmas and New Year period. Eyewitnesses said the truck was driven at speed into the market, crushing visitors.
The FCO website states: "There are reports of an incident near the Kaiser Wilhelm Memorial Church in Berlin involving casualties. You are advised to avoid the area and follow the advice of local authorities.
"There is a high threat from terrorism. The German government has announced that increased security has been put in place as a precaution at public buildings, major events, transport hubs and large public gatherings.
"You should remain vigilant and follow the advice of local authorities."
A suspect was arrested around 2km from the scene and German media has named the driver of the lorry as an asylum seeker of Pakistani or Afghan origin. The police later said they could not be sure the man they placed in custody was the attacker.
The body of a man – a Polish citizen believed to be the original driver of the lorry – was found inside the vehicle, sparking fears the truck was hijacked by the attacker who then drove the truck into the market.
Ariel Zurawski, the owner of the lorry, confirmed that his driver was missing and had not been contactable since Monday afternoon.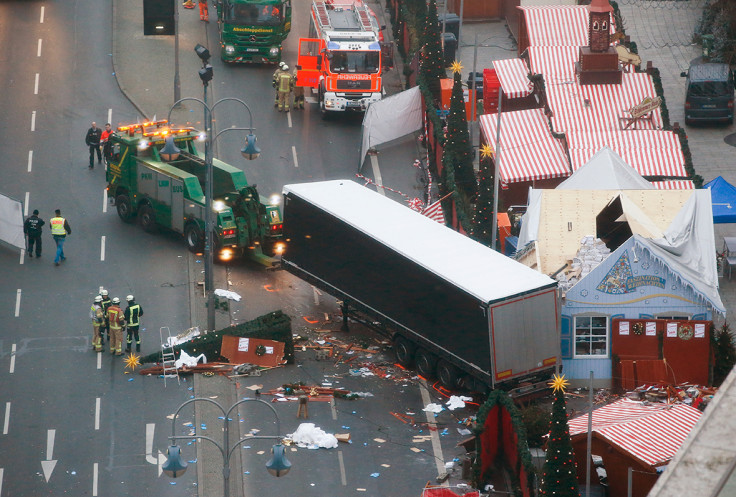 Around two million Britons visit Germany every year and the majority of visits are trouble-free. In November, however, the US state department warned of a heightened risk of terror attacks at Christmas events for travellers in Europe.
In July, nine people were killed in a shooting incident at a Munich shopping centre and 15 people were injured by a suicide bomb in Ansbach, in the Bavaria region.