Bernard Hopkins explains how Canelo Alvarez can defeat Gennady Golovkin in a rematch
A rematch between the two middleweights is expected to take place in May 2018.
Former two-weight boxing champion Bernard Hopkins believes the best way for Canelo Alvarez to defeat Gennady Golovkin is to make use of body shots.
The two middleweight fighters finally met each other in the ring on 16 September in one of boxing's most highly-anticipated match-ups in recent memory.
The match lived up to expectations as the action was back-and-forth with many picking Golovkin as the winner. However, the result was a split-decision draw which surprised and angered many in the combat world.
A rematch is in the pipeline, with an expected May 2018 date, and Hopkins – who is a minority partner with Golden Boy Promotions, who promote Canelo – believes the sequel will have a more definitive winner.
"I can say one thing," Hopkins said, as quoted by BoxingScene. "When you look at two fighters and one is 25 and the other one is 35, I can tell you clearly – forget the scorecards, that is a statement I already made – I know who is declining and who is getting better.
"I know who hit a wall and who is going over the wall. Canelo, if they fight again, will make it look so easy. It will erase any doubt, except the scorecards, in everybody's mind."
Hopkins then explained why body shots would be key for the Mexican as he felt "GGG" was flinching too much in the first fight as he was wary of Canelo's counter-striking.
"Yo, listen, if I am blessed to go to (Alvarez's) camp again, because the fight might happen again, Canelo can you please go to the body for the first five rounds because we all saw the flinch even when Canelo didn't go to the body, really," Hopkins explained.
"You gotta continue to the body to kill the head. A guy like that is going to keep coming and test your mental strength and take everything he can take from you.
"You gotta keep going to the body, Most punchers don't like when you go to the body. Marvin Hagler versus John 'The Beast' Mugabi – I can give you a couple more – these guys live by the punch and die by the punch."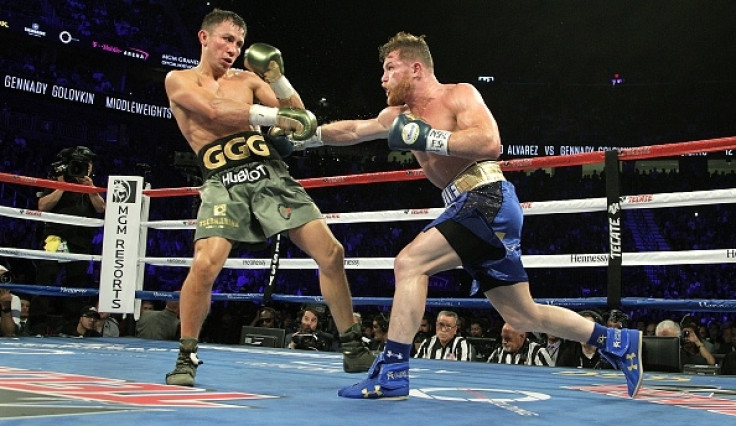 © Copyright IBTimes 2023. All rights reserved.