Google has published a "Best Apps of 2014" list, featuring 73 of the best-rated Android apps in its Google Play store from the past year.
The list features eight news apps, including The Guardian, The Daily Mail, The New York Times and CNN, however no gaming apps have made the cut.
Many of the most popular apps from the last 11 months come as no surprise, with the likes of ride-sharing app Uber, the OK Cupid dating app and music recognition app Shazam.
Some other apps featured may be less well-known to smartphone users, however, such as the free messaging service Telegram which beat the more established WhatsApp to the list.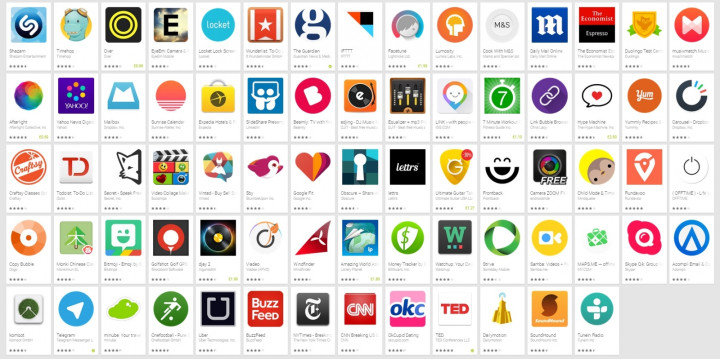 Mobile app analytics firm App Annie lists Candy Crush Soda Saga and Facebook's messenger as the most popular apps in the UK and the US in terms of downloads, though those figure s only related to a snapshot of a single day in December 2014.
A recent report by App Annie revealed that app downloads through Google Play exceeded iOS app downloads through Apple's App Store by around 60% in the third quarter of 2014. However, the App Store still generated more revenue than Google Play by around the same margin of 60%.
The most explosive growth for any app across both iOS and Android devices in 2014 has been Facebook's Messenger app.
"Facebook Messenger's downloads jumped on both stores in late July following Facebook's strategic decision to move all worldwide messaging functionality from Facebook to Facebook Messenger," App Annie's report said. "Its downloads vaulted in August and increased yet again in September."
Despite being downloaded more than 500 million times, Messenger has proved unpopular with many smartphone users. It has received almost two million one-star reviews on Google Play, with one of the most cited complaints being from users unhappy about being forced to install the app in order to send messages through the social network.