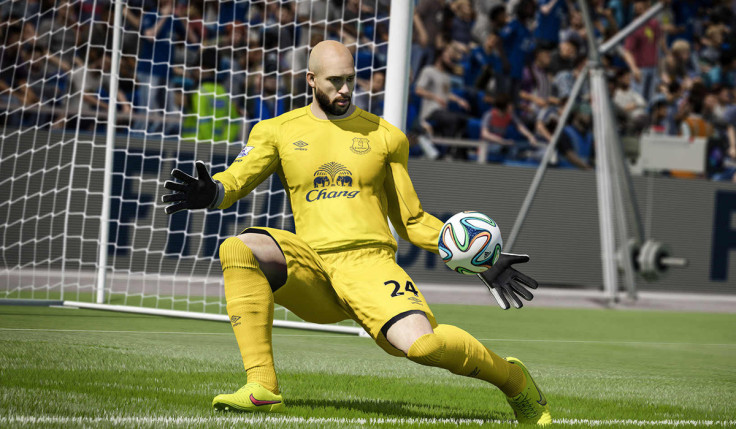 EA Sports FIFA fans can now check out the best goalkeepers who will be available for drafting in EA Sports' FIFA 16 that is set for release on 22 September across Xbox One, PS4, Xbox 360, PS3 and PC. The list of top goalkeepers is based on accuracy and sharpness of players.
Manuel Neuer (Germany, Bayern Munich) is the top-ranked goalkeeper in FIFA 16. The list, sent to IBTimes UK by an official representative of EA Sports, also includes expected as well as multiple surprise entrants. Here's the full list of the top-10 goalkeepers in EA FIFA 16:
10 – Steve Mandanda (France, Olympique De Marseille)
9 - Samir Handanovic (Italy, Inter Milan)
8 – Iker Casillas (Portugal, FC Porto)
7 – Gianluigi Baffon (Italy, Juventus)
6 – Hugo Lloris (England, Tottenham Hotspur)
5 – Bernd Leno (Germany, Bayer Leverkusen)
4 – Peter Cech (England, Arsenal)
3 – Thibaut Courtois (England, Chelsea FC)
2- David De Gea (England, Manchester United)
1- Manuel Neuer (Germany, Bayern Munich).
Apart from the best goalkeepers, FIFA loyalists can also check out the list of players in the game possessing maximum on-field sprint speed. Theo Walcott (Arsenal) tops this list followed by Mathis Bolly (Fortuna Düsseldorf) and Gareth Bale (Real Madrid). To check out the full list, click here.