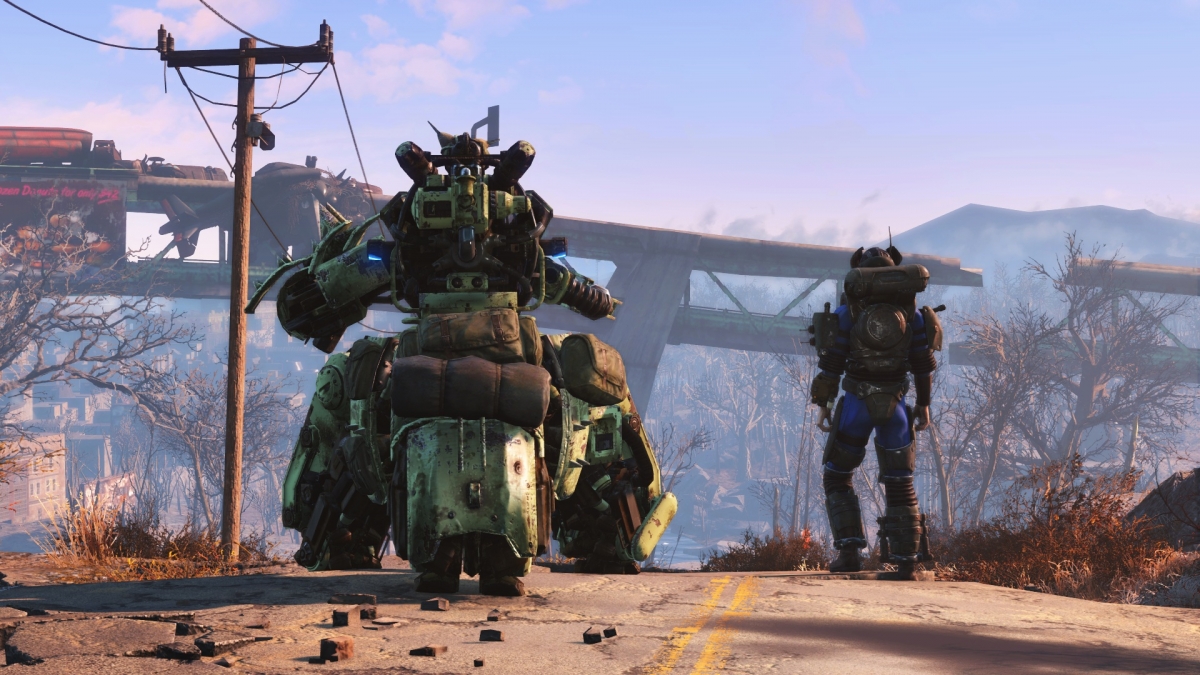 If you love Fallout 4 and think it is the best game, then you are not alone. Bethesda Game Studios is leading the race for the 15th National Academy of Video Game Trade Reviewers (Navgtr) annual awards programme with 21 nominations.
Fallout 4 got 20 nominations in 56 categories, including the game of the year. The winners will be announced on 21 March 2016.
"The leader in nominations (20) is Fallout 4, setting a record for most nominations. Heavy Rain is now the second most-nominated game. With 17 nominations, The Witcher 3: Wild Hunt now ties for third most-nominated game in history, along with The Last of Us, Batman: Arkham Asylum, and Metroid Prime," Navgtr, a non-profit media organisation, announced in a press statement.
Other games nominated in the game of the year category are Batman: Arkham Knight, Bloodborne, Splatoon and The Witcher 3: Wild Hunt. Among game developers, Bethesda leads followed by CD Projekt RED, Nintendo, Ready at Dawn, Rocksteady Studios, and Dontnod Entertainment.
Among publishers, Sony got the highest nominations (25), followed by Bethesda Softworks (20) and Warner Bros and Square Enix (with 19 each). Other top publishers include Nintendo (18), CD Projekt (13), and Activision (11).
This is a huge achievement for Bethesda, considering that it failed to get in a single nomination last year. Historically, Ubisoft has been the most-nominated developer and publisher. In 2015, Ubisoft led with 12 awards as publisher and Dragon Age: Inquisition got the most wins in the title category. According to Navgtr, Fallout 4 has set a record for the most number of nominations by a title.
List of nomination leaders by title:
20 Fallout 4
17 The Witcher 3: Wild Hunt
10 The Order: 1886
09 Life is Strange
09 Batman: Arkham Knight
08 Rise of the Tomb Raider
08 Metal Gear Solid V: The Phantom Pain
07 Call of Duty: Black Ops III
07 Bloodborne
07 Assassin's Creed Syndicate
05 Tales from the Borderlands
05 Everybody's Gone to the Rapture
04 Super Mario Maker
04 Star Wars Battlefront
04 Splatoon
03 Undertale
03 The Legend of Zelda: Majora's Mask
03 Rocket League
03 Pillars of Eternity
03 Ori and the Blind Forest
03 Mortal Kombat X
03 Minecraft: Story Mode
03 King's Quest Chapter I: A Knight to Remember
03 Killer Instinct Season 2
03 Her Story
03 Crypt of the Necrodancer
Toru Iwatani, the architect behind Pac-Man, and Mark DeLoura have been chosen for the honorary award for developing programmes for children to explore coding.
"Each year, 640 qualified voters determine the recipients of the Navgtr Awards, recognizing interactive entertainment industry achievements in the fields of art, technology, and production," the press statement added.
Every year Navgtr organises these awards in recognition of work in animation, art direction, character design, control design, control precision, game design, game engineering, musical score, sound effects, writing, and more. These nominations are evaluated on two parameters — the ranking by its delegates (weighted at 40%) and public votes (weighted at 60%).