Skyrim and Fallout 4 game director Todd Howard has teased that Bethesda is working on seven projects, including two games that are "bigger" than anything the studio has ever made. Howard also confirmed that a mobile title is in the works and gave fans a brief update on the status of Fallout 4 VR.
"We've got a good number of projects on the go," Howard told Glixel. "We're bigger now and we do want to be putting out more stuff. We have two larger projects that are more classically the scale of what we do, but even bigger. We overlap the projects so we're working on them at the same time, but they're staggered."
Although he said he couldn't talk a lot about the projects, he teased that are "bigger than anything we've ever done," echoing the director and producer's words at DICE 2016.
Howard later clarified to IGN that two of the seven projects are Fallout 4 VR and the Nintendo Switch release of Skyrim Special Edition, released on Xbox One, PS4 and PC in October 2016.
Bethesda announced plans to bring a VR version of its post-apocalyptic RPG Fallout 4 for the HTC Vive at E3 2016. Howard expanded on the scope of Fallout 4 VR in the interview.
"[Fallout 4 VR] is going great, there's a lot of work to be done, but it's super exciting," he said. "We are doing the whole game. You can play it start to finish right now, and the whole thing really works in terms of interface and everything."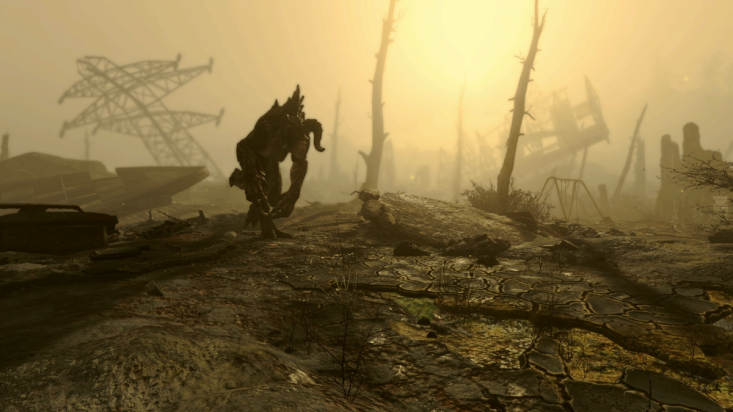 Howard also confirmed that Bethesda is working on The Elder Scrolls 6 at E3 2016, but noted that the title is still "a very long way off." He explained that the game is "going to take technology and time we don't necessarily have right now."
Regarding the mobile game in development, Howard said the team learned a lot from making Fallout Shelter, the studio's first ever title built for mobile devices.
"It was a huge surprise to us," he said. "Particularly how successful it was. We've got - what - 75 million players now? The one takeaway was that the game is somewhat unique, so for the thing we're doing next we wanted to continue to do that."
"We need to not look too hard at what's working well for other people. The game we're doing is very different style game, unique in the space. There isn't something else we're looking at for style."
Bethesda could talk more about the unannounced projects at E3 2017. Bethesda's press conference is scheduled to take place on 11 June.