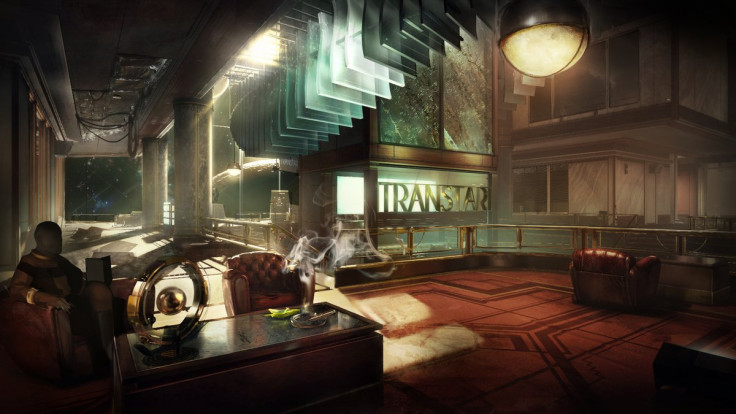 Set in 2032 aboard a massive, visually stunning space station called Talos 1, Arkane Studios' upcoming Prey reboot exists in a world that's not quite like our own. In a new video titled, Prey - Talos 1 and the Neo-Deco Future, Bethesda delves into the making of the Talos 1 space station and the alternate history behind it.
"It's another version of 2032," developer Arkane Studios president and creative director Raphael Colantonio said in the video.
In this version, former US president John F Kennedy survived his assassination, an event that the team says changed the course of history not just for America, but the rest of the world as well.
Colantonio says this interesting reimagining of history allowed the team to create filters for them through which they could create a new Prey world. In this world, Colantonio explains that the space programme is stronger with more attention and funding dedicated towards it. The aesthetic of the game has also been slightly modified to reflect the fact that the Talos 1 space station, which was built in the 1960s, reflects the evolution of the space station as players walk through its lavish neo-deco hallways.
"Over time, it has evolved into something more modern and more futuristic, but still with that basis of 1960s, 70s, 80s," Colantonio said. "The reason why it's so luxurious and extravagant is because it's a major high-tech corporation called Transtar that owns Talos 1. And they built it in a way that would be very attractive to the best scientists in the world."
Announced at Bethesda's E3 2016 press conference, Prey will put players in charge of Morgan Yu, the test subject of some "morally dubious experiments" meant to alter humanity forever, who aims to explore the massive space station under assault from mysterious dark, deadly aliens that lurk in the shadows whilst trying to discover the truth behind Talos 1.
Last month, Bethesda gave gamers a glimpse of how the upcoming sci-fi shooter will play with a new brief gameplay trailer at the Gamescom convention in Cologne, Germany, that showed off some of the game's weapons, inventory systems, gorgeous environments aboard Talos and outside in space, as well as the unique ability that allows players to transform into another object, including a coffee mug.
Dishonored developer Arkane Studios' upcoming Prey will not be a sequel in the sci-fi FPS series, but a spin on the original Prey universe. Besides having "no tie with the original" Prey that was released back in 2006, the upcoming game will be completely different from the bounty-hunting Prey 2 shown at E3 2011 that was eventually cancelled in 2014 by Bethesda because it never "got to where it needed to be".
"Prey is not a sequel, it's not a remake, it has no tie with the original," Colantonio said in an earlier interview. "You have to look at it like a re-imagining of the IP."
Prey is expected to release in 2017 for PS4, Xbox One and PC.