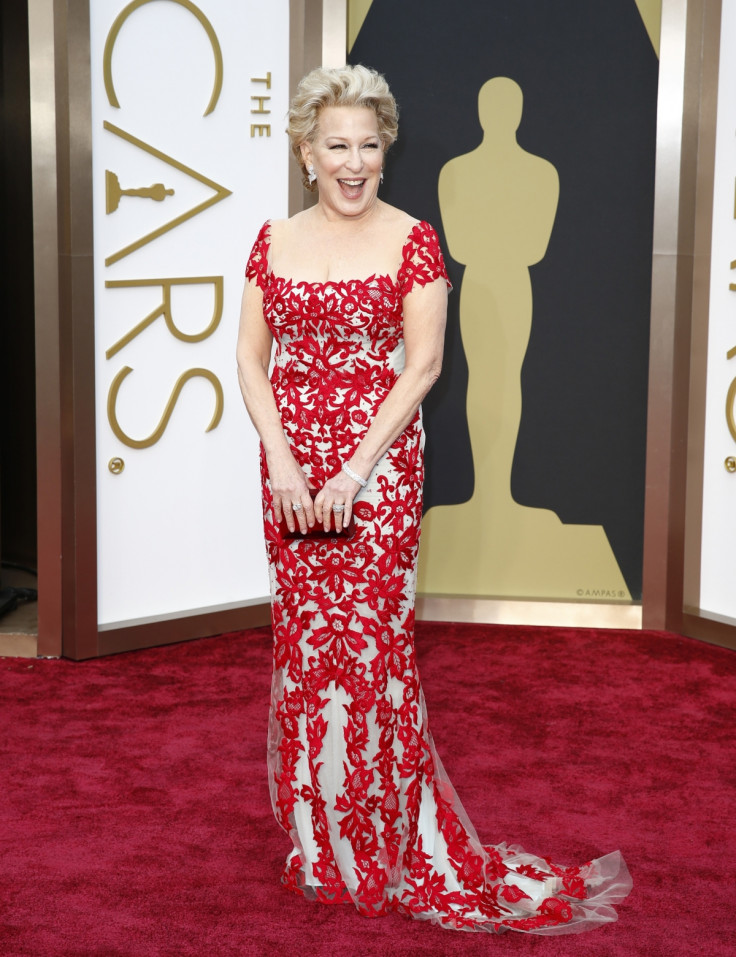 Bette Midler has apologised after she made an offensive and inappropriate joke about Caitlyn Jenner. The legendary comic actress and singer-songwriter posted the comment on Twitter as a reaction to reports that Caitlyn's E! show, I Am Cait, was not going to be renewed for a third season.
"Now that I Am Cait has been cancelled, will she go back to being Bruce? Will Kris take him back? Do I smell a re-wedding?!" Midler tweeted on Sunday (21 August).
The post has since been deleted, although IBTimes UK has seen a cached version of the tweet.
The tweet left many fans of the star affronted. The post sparked outrage on social media with Midler accused of transphobia by social media commentators, reports the Hollywood Gossip.
Friends of the Keeping Up With the Kardashians star also jumped to Caitlyn's defence, including close friend Jenny Boylan, who wrote: "Wow, Bette. What a horrible thing to say. From a supposed friend of the community. Incredible."
"I hope @BetteMidler apologises for her terrible transphobic comments and takes the time to educate herself on trans people's rights/dignity," said one person pertinently.
Responding to the backlash, the 70-year-old apologised for what she described as "an idle musing."
"Dear friends @HRC, whom I have always supported," she wrote. "Sorry last tweet offended. An idle musing. I seem to have misread the temper of the times."
However, Midler's apology also misfired, prompting further angry responses. "By "misread the temper of the times," do you mean you thought society at large was transphobic enough to laugh along with you? @BetteMidler", said one Twitter user.
The Ruthless People star has previously clashed with the Kardashians after she poked fun at Kim for her nude selfies. The actress unwittingly found herself caught in a social media spat with the Keeping Up With The Kardashians star, after she posted a comic reaction to Kim's latest naked selfie.
"Kim Kardashian tweeted a nude selfie today. If Kim wants us to see a part of her we've never seen, she's gonna have to swallow the camera," she joked. The reality star responded by saying: "hey @BetteMidler I know it's past your bedtime but if you're still up and reading this send nudes #justkidding."