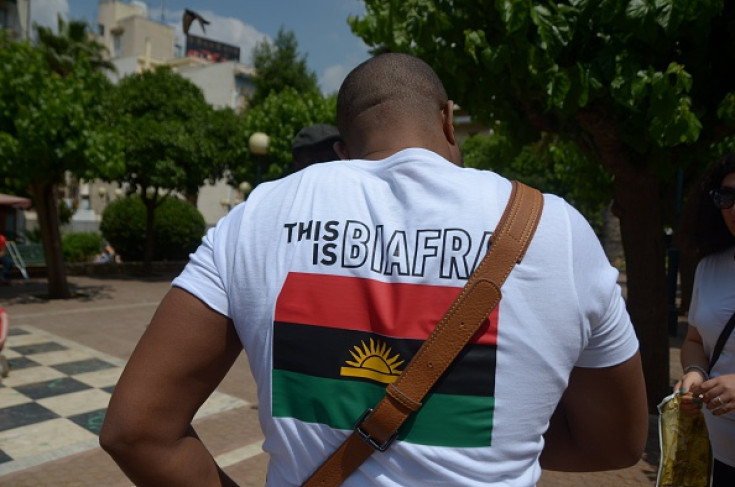 Thousands of people have taken to social media to discuss the ongoing pro-Biafran movement in southern Nigeria. The movement calls for the independence of territories that constituted the Biafran Republic, established in 1967 and re-annexed to Nigeria in 1970 following a civil war that claimed between one and three million lives.
The topic "Biafra" is trending on Twitter after prominent writer and television host Ebuka Obi-Uchendu posted a tweet mentioning the movement, suggesting that the Nigerian government should pay attention to these calls for independence or a scenario similar to Boko Haram's insurgency in northeastern Nigeria might take place.
However, other people replied by saying that the pro-Biafran is not a violent movement.
In an exclusive interview with IBTimes UK, David Otto, CEO of UK-based global security provider TGS Intelligence Consultants, warned that pro-Biafrans are "gearing up to seek for a secession". He also alleged that some members of the movement acquired weapons during the previous administration.
Uchendu posted the tweet as the pro-Biafran movement is gaining momentum as thousands of people have been joining marches across several states in the south east calling for the release of one of their leaders, Nnamdi Kanu, who was apprehended in Lagos in October.
Kanu is the leader of Indigenous People of Biafra (Ipob) and is the director of the London-based radio station Radio Biafra, which the Nigerian government has deemed illegal. According to the Nigeria's state-security service (DSS), he was released on bail, but his supporters claim that he is still being detained and he has not resumed his activities on Radio Biafra.
The same allegations were made by members of a leading NGO in Abuja and the intelligence spokesperson, who both spoke to IBTimes UK on condition of anonymity as they had not been authorised to publicly comment on the issue.
Pro-Biafrans have accused the police of violence against them. The police denied the claims, while rights group Amnesty International said in an exclusive report by IBTimes UK that there is "credible evidence that pro-Biafran separatists in Nigeria are targeted by police".
Meanwhile, the Nigerian government told IBTimes UK that it does not consider the separatist movement as a threat to the current leadership and defined pro-Biafrans as an "insignificant number of frustrated people who are not a threat to the existence of Nigeria".
Government spokesperson Mike Omeri also slammed allegations of violence against pro-Biafrans are "entirely incorrect, misinformation and calculated to create bad blood and tension".