The Big Bang Theory's lovable characters, Sheldon, Leonard, Howard and Penny have been through a lot in the series' 10 season run to find love, but one character who is still struggling to find a steady pace in life is Raj Koothrappali.
Raj, who is played by actor Kunal Nayyar, couldn't talk to women and had to rely on alcohol to converse with the opposite gender in initial seasons. His romances with Emily, Claire and Lucy have been short lived while his decision to be independent by cutting himself off from his wealthy parents resulted in him giving up his apartment and living with Leonard and Penny in season 10.
By the end of season 10, Raj was seen moving out of Leonard's apartment to stay in Bert's basement. Nayyar, who plays the nerdy character, spoke what's next for Raj in The Big Bang Theory season 11.
When asked if Raj will find love soon, Nayyar told TshisaLIVE, "I know. Look, I'll tell you whether he finds love or he doesn't find love, he's not going to stop trying. If he wants to find love, it's probably not going to be easy. It probably won't go well" and went on to add, "I don't mind him being single. I think it's great."
Is Raj pushing for a split between Leonard and Penny or, is he just being his usual flippant self? Nayyar said,"I don't think he's doing that on purpose. I think he's just jostling with them. You know, all the guys always make fun of Leonard and think that Penny is too good for him and will leave him one of these days. But I think he's just joking."
The show recently was renewed for two more seasons, which means Raj still has time to find love and settle down. The Yes, My Accent is Real author also addressed how he wants to see Raj find himself before the show ends.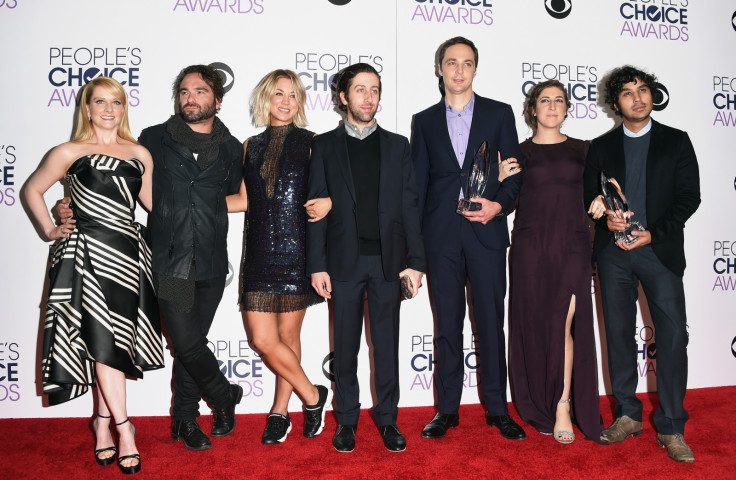 The 36-year-old actor said, "It would be clichéd to say I wish he finds love with a life partner and soul mate. But the truth is I'd really like him to find himself. Wouldn't it be great if a character who couldn't talk to women and was the most socially anxious of all the people is the one who ends up being the most evolved?"
Revealing that Raj wants a family and children, the Dr. Cabbie actor told the website, "If it was up to Raj, he just wants a family. He wants children to molly-coddle. He wants to be surrounded by love and hugs ... that's his whole life. That's all he wants. Just absolute affection."