The Big Bang Theory Season 8 returns with an all new episode today, 13<sup>th November at 8:00 pm ET on CBS.
The 9th episode is titled The Septum Deviation, where Sheldon will overreact when Leonard has to undergo a minor surgery.
The official synopsis reads:
When Leonard gets minor surgery on his nose, Sheldon is the one in need of sympathy. Meanwhile, Raj's parents' impending divorce causes Howard and Bernadette to work on their own marriage.
Click here to watch the episode live stream online.
Click here to watch the episode online.
In the previous episode, the gang tried re-enacting their high-school prom, and Sheldon confessed his feelings for Amy.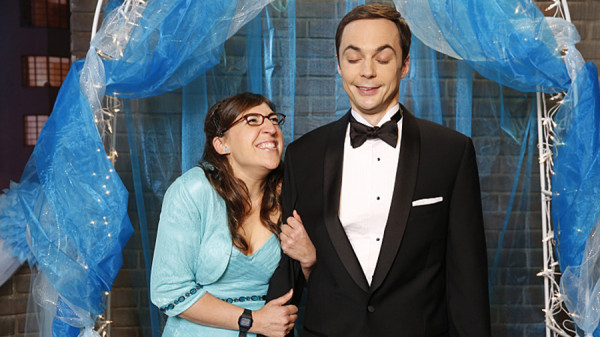 Executive producer and showrunner Steve Molaro talked about the making of the special episode, and also teased Sheldon and Amy's next major milestone.
Molaro told Tvline: "To be honest, we didn't even know the "I love you" was going to happen until we were in the middle of figuring out the prom story. So I'd like to think there are even more milestones, beyond the bigger more obvious ones, that haven't even occurred to us yet."
Talking about the couple's sexual relationship he added: "I have no idea when that will be broached but I have learned that if we're sweating and scared of a scene, that's usually a good sign to do it."
Watch all the promos and sneak-peeks here.