The Big Bang Theory season 9 episode 13 live online: Can Leonard, Penny get a Sheldon-free weekend?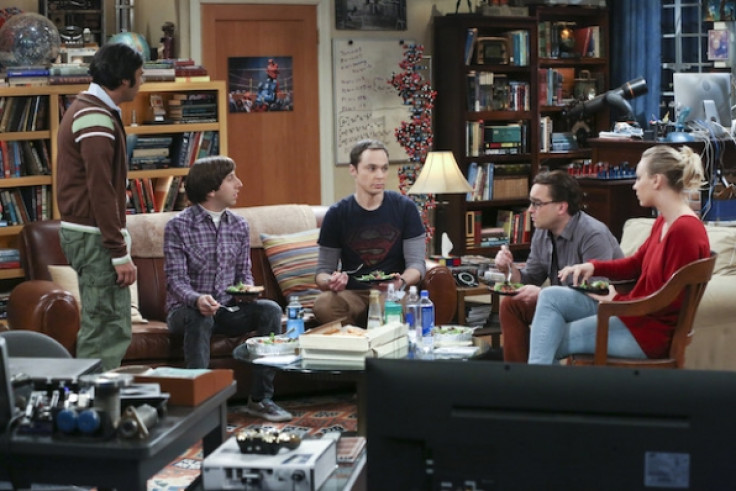 Leonard, Penny and the rest of the gang try to treat themselves to a Sheldon-free weekend in The Big Bang Theory season 9's all-new chapter. Episode 13 titled The Empathy Optimization will air this Thursday 14 January at 8pm EST on CBS Network.
The official synopsis for the episode reads as follows:
After having to deal with a sick Sheldon, Leonard, Penny and the gang try to treat themselves to a Sheldon-free weekend.
Click here to watch the episode via live stream online on CBS All Access. You can also click here to watch it online (only in the US).
Warning: Spoilers ahead
According to a spoiler report, the gang decides to head to Vegas for the weekend on a party bus without Sheldon. Also, Sheldon will learn the importance of empathy and start an apology tour so that he is invited to the Vegas trip. A promo for the episode opens with Sheldon telling Leonard: "Get ready for an apology."
As the promo voice-over declares: "Are you in a forgiving mood? Catch Sheldon Cooper's apology tour 2016!" Leonard says: "I hope it's as much fun as 'Sheldon Cooper spell-checks local menu' tour." Sheldon also apologies to Rajesh and Howard and gifts them T-shirts with "Sheldon Cooper apologised to me" written on it. Looks like Sheldon has found a new way to annoy everyone — by apologising!
Another promo shows Sheldon video chatting with Amy, when she asks: "Are you feeling any better?" To which he replies: "Physically yes but I am upset because everyone is mad at me for no good reason."
Amy asks him to tell her what happened, after which she explains to him in a "gentle loving manner" where he went wrong. Sheldon complains, saying: "You know how when you are sick you are allowed to be cranky and say whatever you want, and other people feelings don't matter."
"I had a 101 fever. If that's not a time to verbally abuse my loved ones, when is?" he questions. Amy tells him: "When you are sick, you can be unbearable. That's why your friends have been known to work late, sneak out to the movies, or stay at a neurobiology conference three days after its ended."
When a shocked Sheldon asks: "You stayed in Michigan all week to avoid being around me?" Amy gives a lame excuse and quits the video call.
© Copyright IBTimes 2023. All rights reserved.