NBC has released the midseason premiere synopsis for Grimm season 5 which will air on 22 January at 9pm ET/PT on NBC Network. Episode 7 is titled, Eve of Destruction, where Nick will have a sit-down with his ex-lover Juliette aka Eve.
Warning: Potential spoilers ahead.
The official synopsis of episode 7 reads as follows:
Nick (David Giuntoli) and the gang are still reeling from the scope of the ambush and the surprise return of "Juliette" (Bitsie Tulloch), but not everything is as it seems. In light of the heightened Wesen violence, Monroe (Silas Weir Mitchell) and Rosalee (Bree Turner) seek answers from the Wesen Council. Meanwhile, Trubel (guest star Jacqueline Toboni) has some information for Nick that will help him get what he is looking for.
Actress Bitsie Tulloch returned on the show in the form Eve – a mysterious woman working with Hadrian's Wall – in the midseason finale. Fans will not have to wait for long to learn all about the new character, as Nick Burkhardt will have a sit-down with the woman who looks like his former girlfriend in the upcoming episode.
Executive producer David Greenwalt told TV Line, "Finally, Nick and Eve will have a big, bold scene. We learn about what happened to her, who she is now and what she is now. For a change of pace, the following episode [titled], A Reptile Dysfunction, is 'funny and dark'," he added. While, executive producer James Kouf chipped in, "It's very Fargo-esque."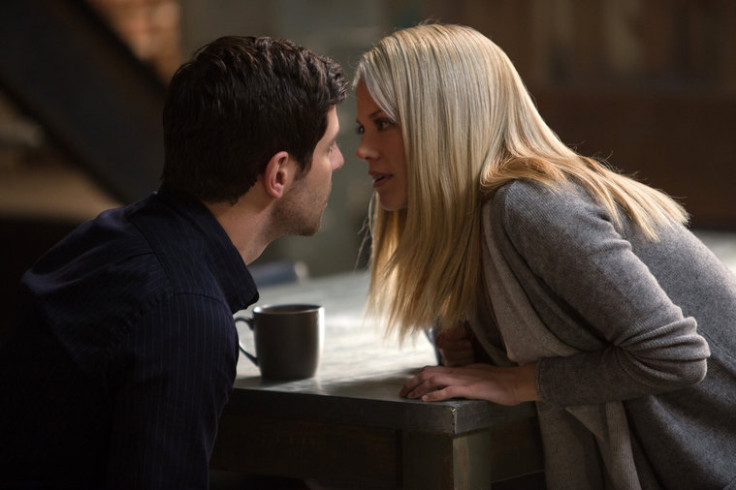 Meanwhile, the Wesen uprising continues to build, as Greenwalt called it "a battle for the world between Hadrian's Wall and Black Claw". The official pictures released for the midseason premiere shows Nick and Adalind almost kissing. While sure fans would think that the two could be getting close, Kouf teased, "It has nothing to do with contacts."