The Big Bang Theory season 9 episode 19 will not air on 17 March: Will Sheldon share a secret with Amy?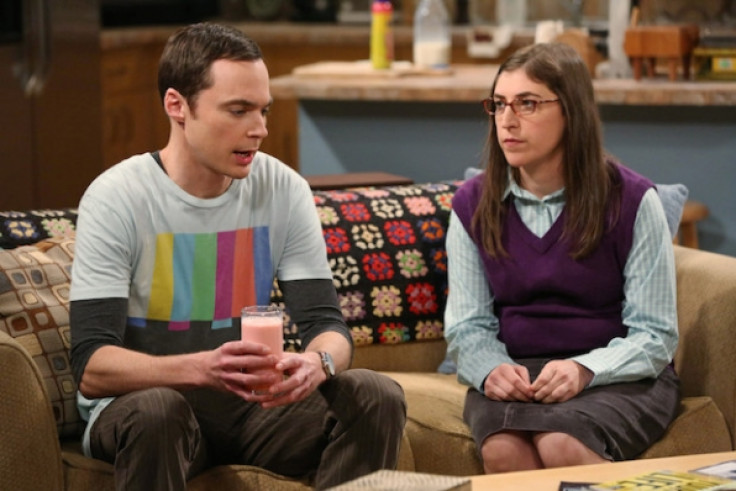 The Big Bang Theory season 9 is on a two-week hiatus and will return with fresh episodes on 31 March at 8pm EST on CBS. Episode 19 is titled, The Solder Excursion Diversion, where Sheldon is likely to share a secret with Amy, while Leonard and Howard will lie to their respective spouses.
The official synopsis reads as follows:
Howard and Leonard are going to lie to their spouses about seeing a movie premiere, while Raj spills the beans about their lie. Sheldon and Amy will end up going shopping for Sheldon's new laptop.
In the previous episode, Sheldon, Leonard and Howard decided to get an idea patented and split profits earned equally. Sheldon, who is entrusted with penning the contract, added a clause which would ensure that his share of money will go to establish a college fund for Howard's unborn baby.
In the upcoming episode of TBBT, Sheldon could be seen sharing a big secret habit with Amy. Also, Rajesh will rat Howard and Leonard out to Penny and Bernadette.
Warning: Spoilers ahead
According to a leaked report, Amy buys Sheldon a new laptop, and will ask him to get rid of the old one. Following this, the genius would confess that he has a storage where he keeps all his stuff, because he does not want to throw anything away.
Meanwhile, CBS has cast two-time Emmy winner Judd Hirsch to play Leonard's father. Johnny Galecki admitted that he had a hand in casting Hirsch as his on-screen father after meeting him at NBC's James Burrows special.
Galecki said, "I met this fellow a month or two ago and he's a hero of mine and I knew that he was a hero of Chuck [Lorre] and Bill [Prady's], so I just accosted him and cornered him and practically made him commit on the spot to play my father. I'm really excited about it. It's going to be a lot of fun."
© Copyright IBTimes 2023. All rights reserved.