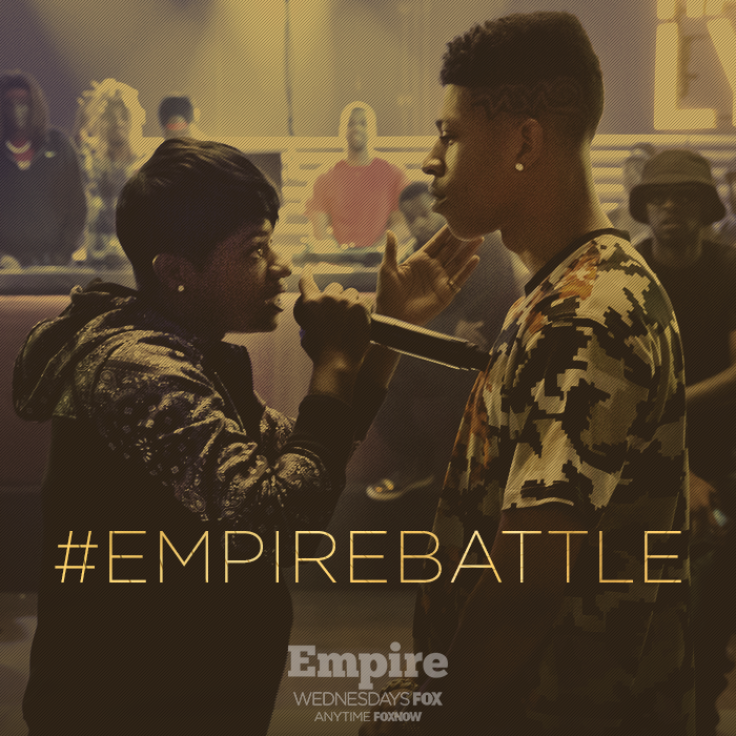 Empire season 2's upcoming chapter will feature a musical rap battle between Lucious's new rapper Freda Gatz, and his son, Hakeem Lyon. Episode 8 is titled, My Bad Parts, which will air this Wednesday, 18 November at 9pm EST on Fox Network.
The official synopsis reads as follows:
Click here to watch the episode live via Fox Now. You can also watch the episode online by clicking here in the US.
The competition is not just between Hakeem and Freda; Lucious and Cookie have also placed bets on it. If Hakeem wins the rap competition, Cookie will have to hand over Hakeem from Lyon Dynasty to Lucious's Empire. Meanwhile, Jamal will be torn between his parents, as Lucious asks him to choose between working with his mother and him.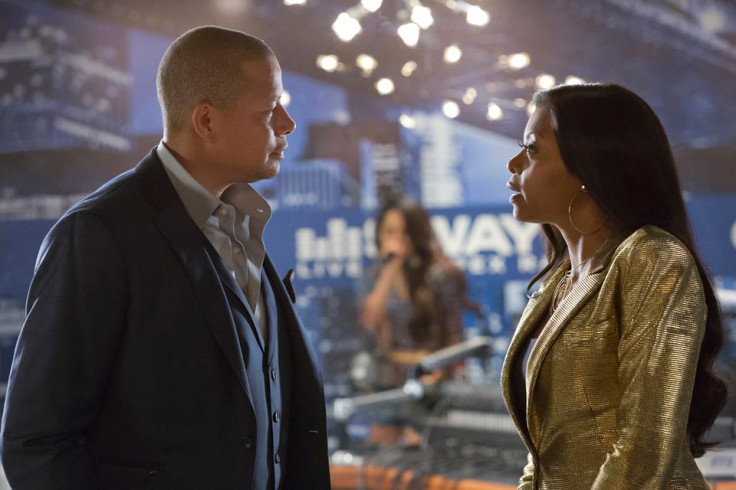 A new promo shows Laz showing Cookie the news about Hakeem's latest rap battle with the headline, "Hakeem Vs Freda Rap Battle" and claims, "Every single blogger is talking about it, Hakeem Vs Freda Gatz is trending right now look."
Hakeem comes in and says, "Ma, where have you been?" Cookie replies, "Boy! How in the hell did you let Lucious sucker you into a rap battle?" But Hakeem criticises Laz and asks, "That's what your boy told you?" But Laz admits that he is not trying to start any problems.
Hakeem retaliates by saying that he has no right to call him by his name just because he is seeing his mother. But Cookie changes the topic and says, "We are trying to get this cookout going and you go and announce to the world that you are battling Freda Gatz. Do you understand if she wrecks you, we lose all credit before we even had any."
Hakeem again blames Laz, and says, "That's what he [Laz] told you..She is going to wreck me?" But Cookie tries to explain that Freda is an animal, and adds, "I am not taking anything away from your talent baby, but that is not what you do."
Cookie asks Hakeem not to get emotional, but he says that he was number four in the all time charts, and adds, "because of me every move Empire makes, promotes Lyon Dynasty." So, Hakeem is confident that he can take down Freda, but to see how the battle unfolds, do not miss Empire season 2 episode 8 airing tonight on Fox.