Biannca Lake has become the seventh housemate to leave the Big Brother house.
The three new housemates were all facing eviction in the live show as part of Armageddon Week, but it was the brazen stripper from Essex who finally got the boot, after receiving the fewest public votes.
Biannca caused a sensation in the house from the minute she arrived and true to her pledge to "take her clothes off in the house," the exotic dancer shamelessly stripped off at every opportunity.
Even as she left the house she threatened to expose herself on live TV, saying: "I'm gonna get my t**s out."
True to form, she flashed her breasts to the waiting photographers prompting the shocked Big Brother host Emma Willis to say: "I thought I was about to do my first ever topless interview."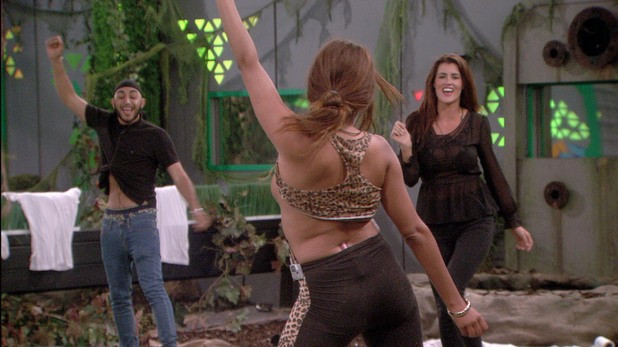 In what turned out to be a parting shot, Biannca indulged in a game of strip catch, taking off her clothes and leaving nothing to the imagination.
She then climbed into the sewage pond, with former escort Helen following her example, by stripping down to her underwear.
Sitting inside the house with Ashley, Danielle said on seeing the sight: "I think I am going to be sick."
It was behaviour that was entirely characteristic of the exotic dancer, who on arrival declared her intention to have sex in the house. She wasted no time in propositioning Essex boy Winston and later gave Helen Wood an impromptu lap dance.
Commenting on Biannca's readiness to expose herself, Willis said: "We have seen every inch of your body Biannca, if you stayed would we see a different side?"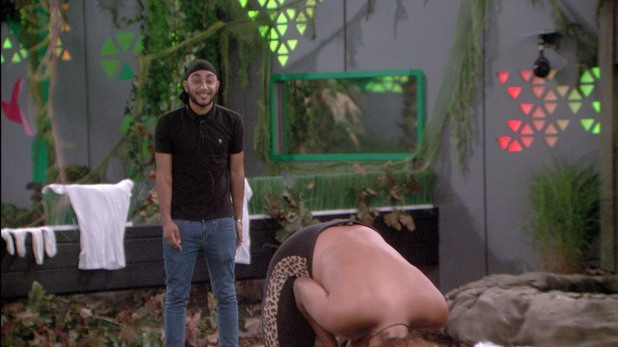 "I am glad I did everything I did. I had fun," said Biannca. "At least I can say I was myself. They weren't ready for me babe. It took me six years to get on the show in the first place and I was myself. So I'm fine."
Her gratuitous displays of sexual bravado left her fellow housemates red-faced and unimpressed.
"Biannca's gonna be a f***ing nightmare," said Chris. "She makes Helen look like the holy virgin Mary."
While Pav was tipped to be the first of three new arrivals to face eviction, Emma Willis also thought that Biannca was just too much for the public to stomach.
"As shocking and bonkers as she is, sometimes you just don't want to see everything and I think that put people off," she said.
Meanwhile, Danielle was also voted out of the house as a result of a decision made by the new housemates Zoe and Pav, who had the power.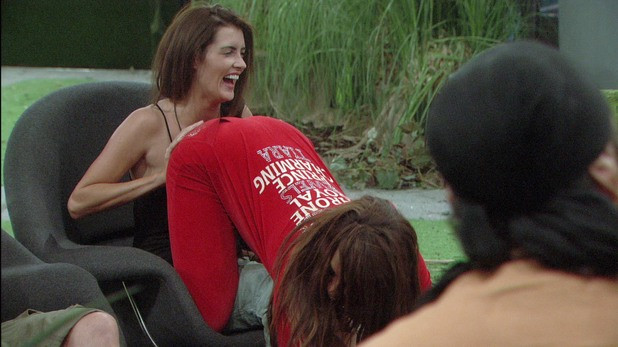 After leaving the house Danielle told presenter Willis: "'I don't think it was fair, I felt cheated. If the public chose to take me out, these two characters have just came in and not made a fair judgement."
Describing herself as a lady with high morals, the model and web-cam girl was accused of double standards after Biannca revealed the truth about her life outside of the house.
"I just had a difficult week, I had a very long chat with Zoe, so it must be personal. It made me feel personally attacked, I didn't think it was fair at all, I felt it was terrible for me to be in the house for six weeks, I felt it was totally unjustified and rude."
Big Brother continues on Channel 5.