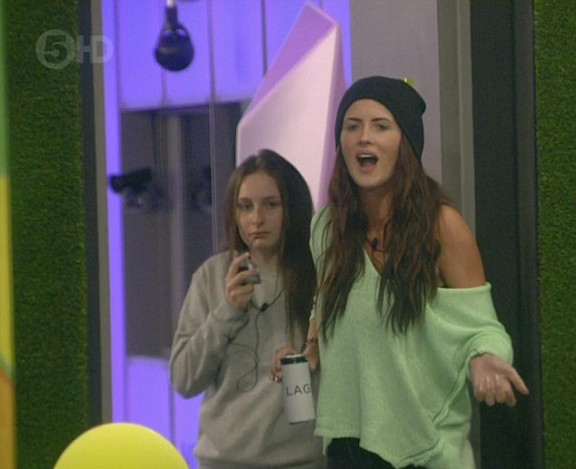 Helen Wood found herself at the centre of yet another row in the Big Brother house.
The former call girl launched into an abusive tirade at an unsuspecting Matthew following a game of Truth or Dare.
When the public school boy refused to participate in the game due to the constant focus on sex, Helen unexpectedly lashed out at him.
"Oh for f**k sake, bore the f**k off! Bore off, bore off! It's a question," she said.
While Matthew maintained his composure Helen continued her vicious attack subjecting him to a barrage of expletive laden verbal abuse and name calling: "You're a very bitter, nasty back stabbing little b******d," she exclaimed.
"You've completely transformed, you turned into a p***y, the other night and you let Toya take your f*****g back lash... f*****g p****y, match up to your f*****g description you f*****g weed."
Acknowledging the banality of the dialogue Matthew responded saying: "This is pathetic! I've never argued with someone so ridiculous in my life!"
Speaking to Big Brother about the incident Matthew let out his feelings explaining: "I'm calm but I'm angry inside but I'm not going to show that to her...she thrives on drama, she thrives on confrontation, and she thrives on shouting at people."
"Why would she try to make me feel insecure about myself? She's screaming at me shouting words I can't hear. It's rather painful for my ears to listen to her droning voice."
After the altercation, Helen was summoned to the diary room by Big Brother for an official warning for her "physically threatening behaviour, name calling, ridiculing, humiliation and aggressive threats."
The beautician, who is famed for her threesome with Wayne Rooney, showed little remorse as she attempted to explain her behaviour.
"I know I totally over reacted but when I heard him say "I know why I didn't want to play this game. Anyone who could hurt Mark is a f******g a******e and a horrible person and that's him.
"I've said everything I could have said and that is it. There is no apology, I meant everything I said...he's an over opinionated, stupid, nasty, ruthless little b*****d and I'm watching him like a f*****g hawk."
On receiving a reminder from Big Brother that any further outbursts would lead to her being removed from the show, she conceded saying: "For what its worth I am really sorry."
Helen has been a constant source of tension in the house due to her brash manner, her incessant foul language and her evident manipulations. She clashed with Catholic Danielle over her views on religion and homosexuality.
Ofcom received 209 complaints about Big Brother in its first seven days following the explosive row between the two housemates.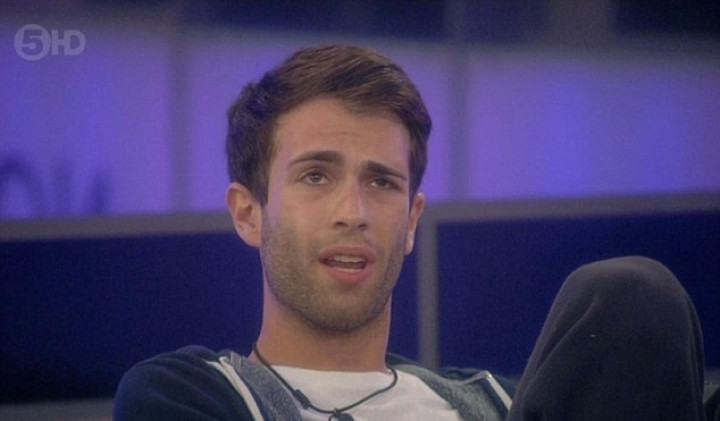 Each of the housemates have in turn expressed their dislike for her and her overbearing presence in the house. Before the controversial game of Truth or Dare, Chris was seen in the diary room saying: "At this time of night when Helen's had a drink, it gets dark and weird...even when she's nice she's terrifying!"
Toya and Ashleigh were also expressing their contempt for Helen with Ashleigh branding her 'an absolute mouthpiece!" adding: "I would enjoy my time here so much more if she wasn't here, you know...How good would it be if I had the Power?"
Big Brother on the Psyche host Emma Willis expressed her horror at the episode. "I'm sure like all of us your jaws dropped seeing that. I can't believe what we just heard."
The latest conflict has contributed to the deepening divisions in the house with model Ash defending Helen, and the rest of the housemates forming allegiances amongst themselves.
Helen won a free pass to the final in the launch show, winning her immunity from eviction.
Big Brother: Power Trip continues on Channel 5 at 10pm.