Jale Karaturp has become the fifth housemate to leave Big Brother.
The 33-year-old customer service adviser faced eviction along with Irish beauty Ashleigh.
Describing how she felt after leaving the Big Brother power house she told show host Emma Willis: "Surreal, definitely. Numb."
Jale faced eviction every week after former housemate Pauline issued her with the punishment after seeing her VT introduction.
Explaining why she felt she was finally shown the door Jale said: "I've been a bit miserable the last week. I had a one week break from eviction and when I was an assassin that threw me. I think I've been a bit grumpy.
Jale became the centre of a spat in the house after being targeted by former escort Helen Wood and male model Ash who referred to her as a "maggot."
Describing how she coped for the first two weeks while on the receiving end of her housemate's venom she said: "To be honest, it's weird but in one of these situations it's like a challenge to me. I always say that I will not give up and use my stubbornness to get through it. I'm not going to ruin my experience for other people."
"It was really weird because it was like that person's word (Pauline) counted for the whole house. She might as well have been Big Brother. I got to the point where I thought I don't need to sell myself."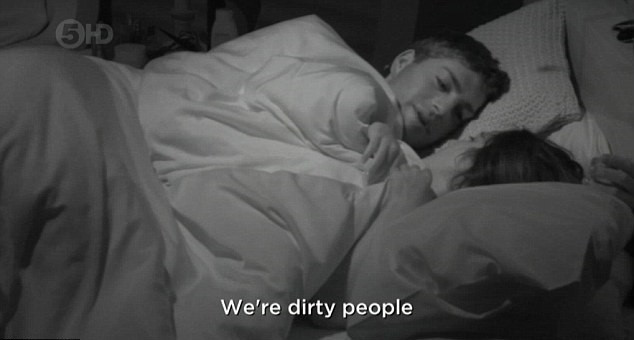 Jale added that despite Wood's venomous attack of her, she still likes her.
"I see Helen really differently," she explained. "I was a bit like her five years ago when I was really angry with myself. Obviously she said terrible things. But because I recognise myself in her, it's like turning my back on myself if I didn't give her a chance."
Summing up her experience Jale said: "I loved my time in the house. It was an amazing experience. I m a bit gutted but I had a great time."
Meanwhile, Stephen and Kimberley's romance continues to be the focus of disbelief and repulsion as they became the latest housemates to have sex on live TV.
While everyone else in the house was asleep, Steven was seen climbing onto the Playboy model under the sheets for what Emma Willis described as "some happy time."
"We're really dirty people," said Steven.
Looking shocked at the revelations, Jale commented on the relationship, saying of Kim: "She's very guarded in how she gets to know people. She has opened up. Steven is very extrovert and she's quite introvert so I can see how they get on. When they have their loved up couple chats everyone feels awkward around it. I know he really likes her and I think she really likes him, but I don't know what will happen."
As the eviction was announced there were shouts of "Get Steven out" from the crowd.
With her hands over her face, Willis summed up the public sentiment saying: "Can I look? Has it gone? I feel a little bit sick."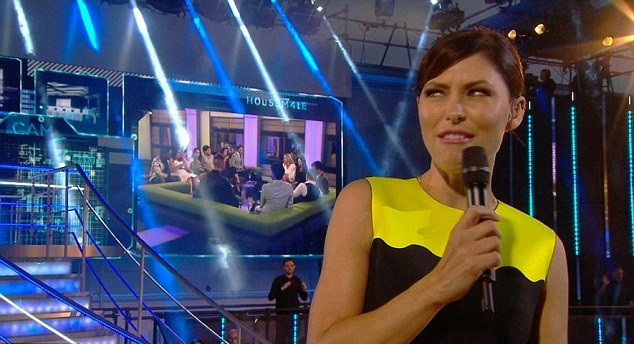 However, the relationship seems doomed, with both housemates suspected of using the romance to keep their place in the house.
In a Big Brother poll 90% of viewers said the relationship wouldn't last.
Kim and Steven are not the only housemates getting some action under the covers. Mark and Chris are also believed to have shared a late night smooch.
In Armageddon week, the housemates face a surprise eviction on Monday and three new housemates witll be entering the Big Brother house.
Watch Big Brother on Channel 5 at 9pm.