He's caused a ruckus as the bad boy of the Big Brother house, cavorting with the ladies, allegedly having sex under the covers and bragging about his profligate lifestyle off the back of his celebrity chef father's fame and fortune.
But Marco Pierre White Jnr didn't come into the house empty-handed. He's got a fiancée sitting at home who goes by the name of Kim Melville-Smith, and she's finally spoken out amidst the embarrassment and their public 'break-up' whereby they've yet to exchange a word.
IBTimes UK reported earlier this week that Melville-Smith, 36, is not in an open relationship as Pierre White Jnr has suggested. She claims that she did not give the tattooed male model a 'hall pass' to be unfaithful. She opened up via social media sharing site Twitter, claiming: "Fyi I said #hallpass NOT open relationship. I don't watch bb, but I heard this today. Worst thing I can't even talk to him #bbuk #bbmarco".
Later she added: "Yes guys, I'm Marco's fiancé. I just wanted to put a few facts straight, that's all... #bbuk #bbmarco".
After her 21-year-old fiancé has frolicked between the sheets with club hostess Laura Carter and pulled her top up in front of fellow housemates, Melville-Smith has voiced her opinion once again, saying her friends are helping her endure the difficult time.
Swapping romance for fashion, Carter tweeted about her London Collections: Men endeavours, writing: "At the @joshuakanebespk show!! I love my #fashion life," adding: "Nothing like being with good friends and having a fashion show to go to, to take your mind off things. @gavinodivino @alexjames2nd thank you".
She later uploaded a picture of herself with a friend, hinting that she is staying strong throughout the drama. She wrote: "Out with a bunch of friend's for a birthday dinner... The purpose of life is to be happy everyday."
And it's a good job Melville-Smith was out and about instead of watching the controversial series at home, as Pierre White Jnr appeared to have dumped her on last night's (14 June) episode, claiming he had yet to "find the right person."
Confirming calling-off the engagement, he went on: "Until I find the right person, I just want to be free," he told Emma Jensen. "I just want to be a bird. Got any cool friends that I would be perfect for?"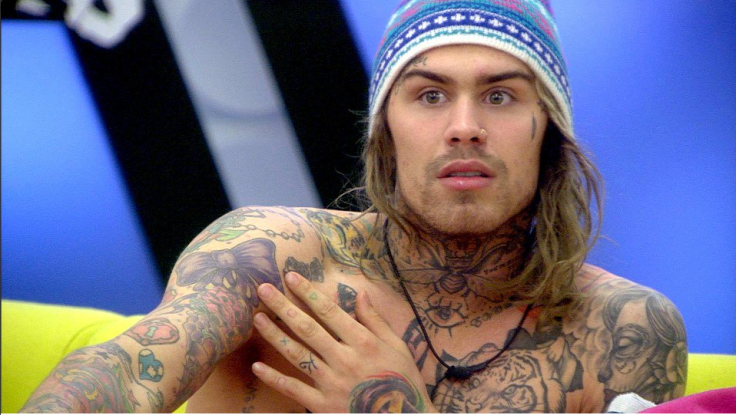 In other BB news, kickboxer Andrew Tate, who was kicked out of the house earlier this week as a revelation of violence emerged, has said his removal is a "conspiracy."
The 29-year-old sportsman was forced to depart the show after bosses discovered a video of him hitting a woman with a belt – but he has since claimed it was all fun and games. Tweeting after last night's show, which featured his exit, he retweeted messages of support before adding: "It's a conspiracy! Everyone can see it was us having a laugh! What's the real story here???"
He further added: "My unmatched perspicacity coupled with my sheer indefatigability makes me a feared opponent in any realm of human endeavour (sic). I'm watching bit on the side let's see if they admit it's bulls**t or hide the conspiracy! I was too smart for the game. Completely pretending I never existed. Proof something is going on," he continued.
Watch the drama continue at 10pm on Channel 5 tonight.