If the unrelenting soap opera that was global sport in 2015, then the New Year and the many narratives of 2016 are set to shock, enthral and entertain us like never before. Whether it was the disintegration of a corrupted Fifa, the brilliance of treble-winning Barcelona, Lord Coe's uncomfortable start to his tenure as IAAF president or the upgrading of Oscar Pistorius' conviction for killing Reeva Steenkamp to murder, the last 12 months have not been without talking points.
Indeed, 2016 is expected to be similarly dramatic. The sporting calendar is illuminated by the first Olympic Games to be staged in South America, the biggest ever European Championships containing 24 teams and three home nations, the T20 Cricket Word Cup in India and the return of the Ryder Cup. But in around these events, what can we expect to be the central narratives of the new sporting year. IBTimes UK takes a look.
Who will succeed Sepp Blatter and lead Fifa's reforms?
Sepp Blatter's reign of terror ended in dramatic circumstances in June as he resigned just days after being re-elected for a fifth term as president of world football. Amid the arresting and indicting of numerous Fifa officials by US and Swiss prosecutors, Blatter's departure came as welcome relief – however it leaves a gargantuan mess to clear up.
In November, Fifa's electoral committee announced an extraordinary congress will be held on 26 February to elect a successor to Blatter. The initial list of candidates is down to five at the time of writing after the exclusion of Michel Platini, Musa Bility and David Nakhid.
Prince Ali bin Hussein, Salman Bin Ibrahim Al-Khalifa, Jerome Champagne, Tokyo Sexwale and Gianni Infantino remain but it is surely highly unlikely that all of the quintet will stand in 2016. Investigations into Sexwale's involvement regarding alleged brides linked to South Africa's successful bid to stage the 2010 World Cup could yet see his campaign derailed. There may yet be other skeletons waiting in the closet.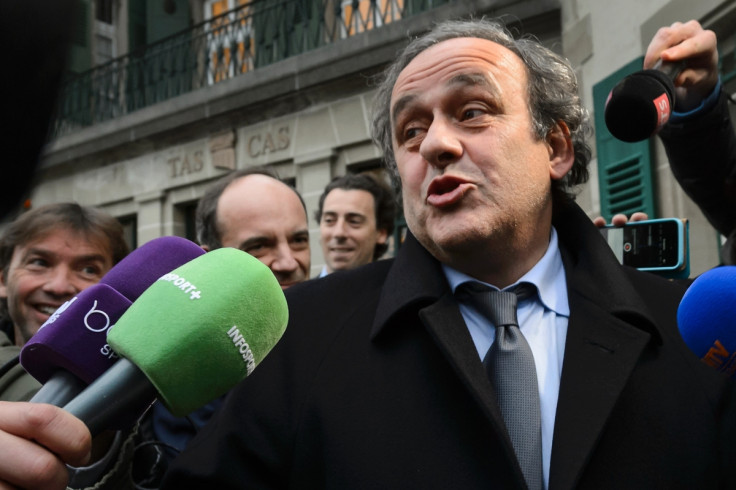 Reforms into the running of global football's governing body have already begun with the intent to restructure Fifa into a modern-day corporation; a transformation from the dictatorship which Blatter has overseen. Proposals such as these could be passed concurrently with an expansion of the World Cup, an overhaul of the rules and an improvement to the process whereby tournaments are awarded. The biggest challenge in all of sports administration awaits.
What future does Lord Coe have as IAAF president?
Elected in August as the new president of the IAAF, it would not be an exaggeration to suggest that less than six months into his tenure Lord Coe is hanging onto his position at the summit of world athletics by his fingernails. Since being instated, the sport has lurched from one crisis to another, with Coe's role very much at the epicentre of the controversy.
The ceasing of the former London 2012 chief's partnership with Nike, following accusations of a conflict of interests in relation to the awarding of the 2021 World Athletics Championships to Eugene, may be the highest profile incident to damage Coe but in truth it is the tip of the iceberg. Russia's suspension from international competition following a Wada report, allegations of doping cover-ups and bribes within the organisation and the latest exit of right-hand man Nick Davies paints an ugly picture for a governing body if not deep in crisis, then certainly on the precipice.
There is not yet substantive evidence that Coe has been intrinsically involved in previous doping cover-ups, but the manner in which he criticised the media – particularly The Sunday Times over their report into blood data – for laying siege on athletics suggested he is very defensive over outside investigations over his organisation. An unconvincing performance in-front of a DCMS select committee did nothing to cement his position either.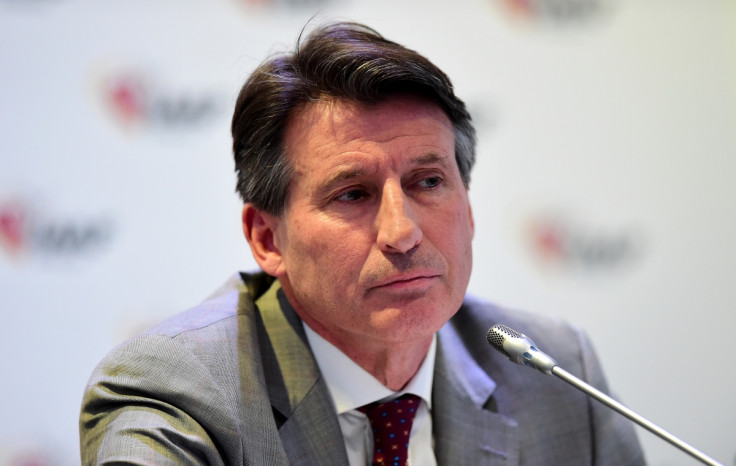 Can Rio be ready for the 2016 Olympic Games?
The prospect of Rio hosting South America's first Olympic Games has been accompanied by excitement and concern in equal measure. As the most powerful sporting movement in history prepares to stride onto a new continent, there are key questions that still need answering less than a year until the curtain comes down.
Many of the concerns regarding Rio's capacity to pull off a successful event are shared with Brazil's hosting of the World Cup. Venues, travel and safety are the three buzzwords of any host city but they are all causing worries ahead of the opening ceremony. Many stadiums are yet to be completed, but are nevertheless on track, while security has been stepped up after an army of robbers swarmed Rio's most populated beaches. November's attacks in Paris will not have eased safety fears either.
The biggest worry continues to centre around Rio's water supply after mayor Eduardo Paes admitted conditions will not be entirely clean in time for the Games. The victorious bid stated 80% of streams and sewers which serve the sailing venue at Guanabara Bay were meant to have been cleaned out. But the reality is come the start of many events particularly rowing and triathlon, water will contain hazardous levels of viruses.
Olympic committees will carry out their own tests before making a decision on the participation of their athletes and withdrawals could yet follow. There may be little doubt that Rio will host the Games of the 31st Olympiad, but in what state is yet to be seen.
Will England's fresh brand fire them to T20 World Cup glory?
If the England and Wales cricket board had a pound for every time the country's philosophy or brand was either debated or stewed on in 2015, then they may have had enough cash to tempt Kevin Pietersen out of global T20 freelancing and permanently into county cricket. The style of play adopted first under Peter Moores and then replacement Trevor Bayliss has been the key theme of an up and down 12 months for the national team.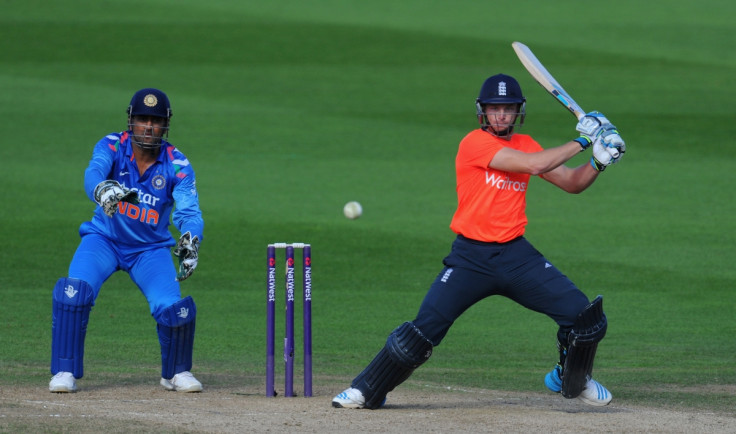 Under Bayliss however England have discovered a way of playing which is starting to show encouraging signs. Gone is the pragmatism which had England drowning at the World Cup, and in its place is an attacking attitude which has led to impressive displays against New Zealand, Australia and Pakistan. The limited overs series with South Africa, on pitches where runs will be plentiful, will be another opportunity to impress.
England have a united one-day squad in both the 50-over and 20-over formats and the first chance to test whether the current direction can be a fruitful one is at the T20 World Cup in India, which despite being in India, provides a timely barometer as to their current progress. In conditions which England have famously toiled, can Jason Roy, James Vince and Jos Buttler fire them to a second T20 crown?
Can Eddie Jones turnaround England's fortunes?
From the moment Stuart Lancaster was handed a fresh six-year contract to guide England to World Cup glory and beyond, the writing was on the wall. The country's worst ever finish in the showcase tournament followed as England became the first host nation to fail to reach the knock-out phase.
As British sporting failures in 2015 go, it was very much the pinnacle. Following a root and branch review purely into the elite game by the Rugby Football Union, Eddie Jones has replaced Lancaster on a four-year deal. A new backroom team has been enlisted, and a new captain is seemingly imminent with Dylan Hartley being prepped for the role. But will the swathes of changes produce a different result?
Jones is unanimous over the depth of talent in English rugby, a quality which Lancaster failed to harness both due to his baffling selection policy and often through ill-discipline and injury. A four-year project may be facing the Australian coach, but the reality is silverware will be demanded in the Six Nations and progress required in New Zealand in the summer. A daunting first year.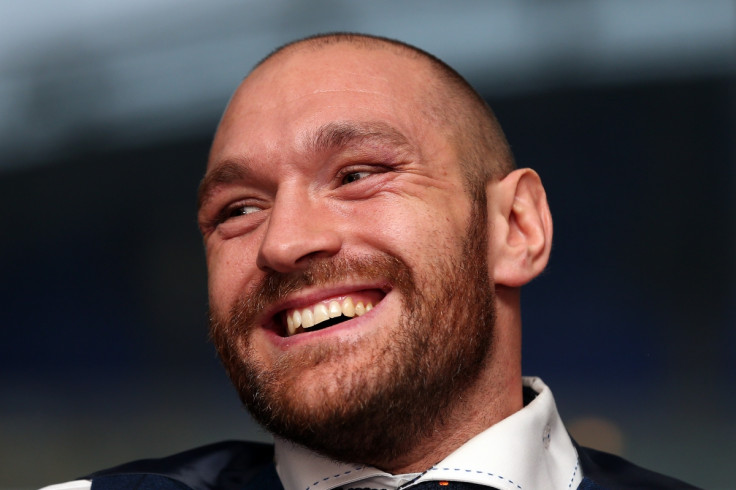 Will Tyson Fury dominate the heavyweight division?
Tyson Fury pledged to save heavyweight boxing before ending Wladimir Klitshcko's grip on the sport and just like his victory in Dusseldorf, the Briton must put his money where his mouth is in the New Year. First he must overcome the Ukrainian in a contractual re-match, which could yet trip him up, but following that a host of opponents are ready to lay waste to the self-claimed Gypsy King.
Though Fury turned down a mandatory defence of his IBF title against Vyacheslav Glazkoc, a meeting could follow in order for him to reclaim that crown. WBC champion Deontay Wilder wants to unify the division, but the likelihood is the Manchester-born boxer is likely to see domestic challenges before going state-side. Dereck Chisora is among the candidates, while David Haye and Anthony Joshua's career trajectories are varying but could put them on collision course with Fury.
Could 2016 spell the end for Roger Federer?
Roger Federer may have made a mockery of predictions regarding the timing of his bow from professional tennis, but the Swiss magician enters 2016 as likely as ever to make the upcoming year his last in the sport he has given so much. Four grand slams, the Rio Olympics and a fruitless pursuit of Novak Djokovic are all to come across a whirlwind 12 months.
Rio represents Federer's final change to claim Olympic singles gold, having seen Rafael Nadal and Andy Murray prevail in Beijing and London and victory – while overcoming Djokovic who is also looking for Olympic glory would be a poignant way to end the most stunning of careers. A partnership with Martina Hingis in the mixed doubles and Stanislas Wawrinka as the pair defend their doubles titles raises the tantalising proposition of triple gold in Brazil. But that would be asking too much, wouldn't it?
Will Usain Bolt complete the sprint 'Triple-Triple' in Rio?
Slaying Justin Gatlin – the embodiment of the weak handling of doping in global sport – at the World Championships makes the challenge of retaining his Olympic titles in Rio seem like a walk in the park. The reality is despite Bolt, having made his triple gold in Beijing look routine, we can't help but worship the ground the Jamaican sprinter glides across.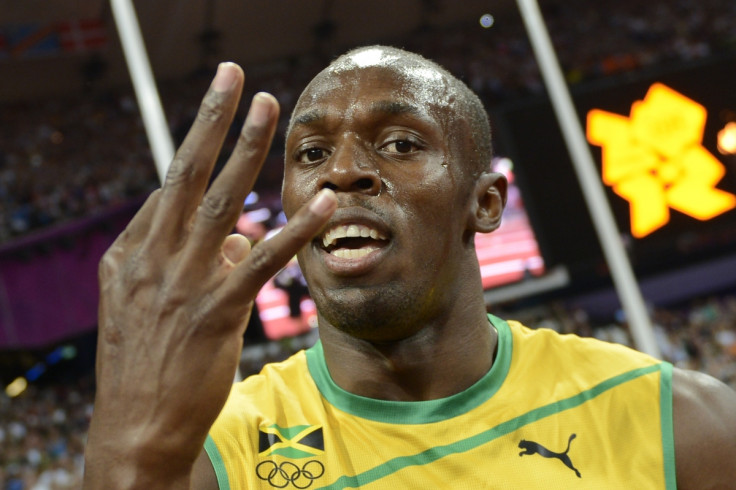 In Rio, three more titles for Bolt in the 100m, 200m and 4x100m will see only Michael Phelps ahead of him in terms of Olympic golds – becoming the joint-most successful athletics competitor alongside the great Carl Lewis. The American may yet end his career with more medals (11) but the relentless success of Bolt and the stature of the performances which have accompanied it mean he will likely be regarded as his superior. A matter of when and not if.
Can Formula 1 recapture the imagination?
Lewis Hamilton strolled to a second straight Formula 1 title with 10 race wins amid one the most sterile seasons in the sport's recent history. While Michael Schumacher's dominance of the 90s was brilliantly unpreventable such was the German's stranglehold on the sport, the dominance of Hamilton and Mercedes across the past two seasons has been accompanied with crushing inevitability which has dramatically affected global interest.
With currently regulations which Mercedes have mastered set to remain in place for 2016, the stage is set for another season of supremacy for a team who have won 32 of the last 38 races, not to mention for the reigning champion who overwhelmed team-mate Nico Rosberg. The animosity between Hamilton and Rosberg remains but the rivalry lacked the competitiveness which defined the 2014 season.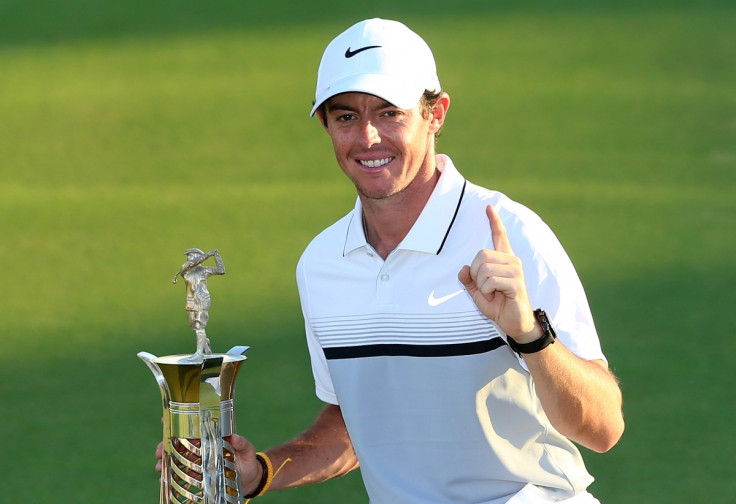 Can Rory McIlroy complete the career grand slam at the Masters?
The first major date in the golfing calendar at Augusta represents Rory McIlroy's second chance to complete a career grand slam. The Northern Irishman saw injury during an ill-advised football match derail his season and he will be keen to bounce back in a year which includes a tilt at inaugural Olympic glory and Ryder Cup success.
McIlroy will look to join five other players to have completed the career grand slam in the Masters-era and the first to hail from Europe. Jack Nichlaus, Tiger Woods, Ben Hogan, Gary Player and Gene Sarazen have all won each of the four major titles, and though at 26-year-old McIlroy will have amply opportunity to join them, victory in April could kickstart an historic year.