Best of the best in 2015: The year's biggest photography competition winners
A photo of a gay couple sharing an intimate moment in St Petersburg, Russia, was selected as the World Press Photo of the Year. The winning picture is part of a larger project by Danish photographer Mads Nissen called Homophobia In Russia. Life for lesbian, gay, bisexual or transgender (LGBT) people is becoming increasingly difficult in Russia. Sexual minorities face legal and social discrimination, harassment and even violent hate crime attacks from conservative religious and nationalistic groups. The contest drew entries from around the world: 97,912 images were submitted by 5,692 press photographers, photojournalists and documentary photographers from 131 countries. IBTimes UK presented a selection of the winners.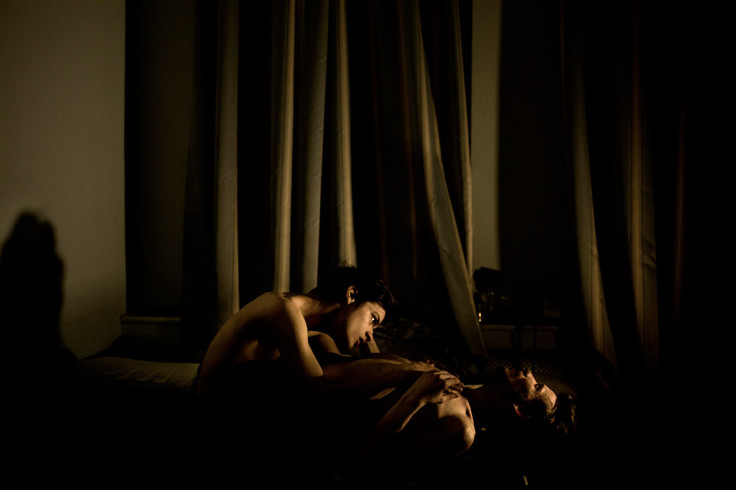 American photographer John Moore was named the 2015 Sony World Photography Awards' L'Iris d'Or/professional photographer of the year for his hard-hitting series on Ebola in Liberia. Moore is a senior staff photographer for Getty Images. He has been named photographer of the year by both Pictures of the Year International and the National Press Photographers Association and has been recognised four times by World Press Photo. We published several galleries of Moore's photos in 2014. The 2015 awards attracted 173,444 images submitted from 171 countries, confirming its position as the world's biggest photography competition. We published galleries showcasing the category winners of both the Professional and the Open (amateur) competitions.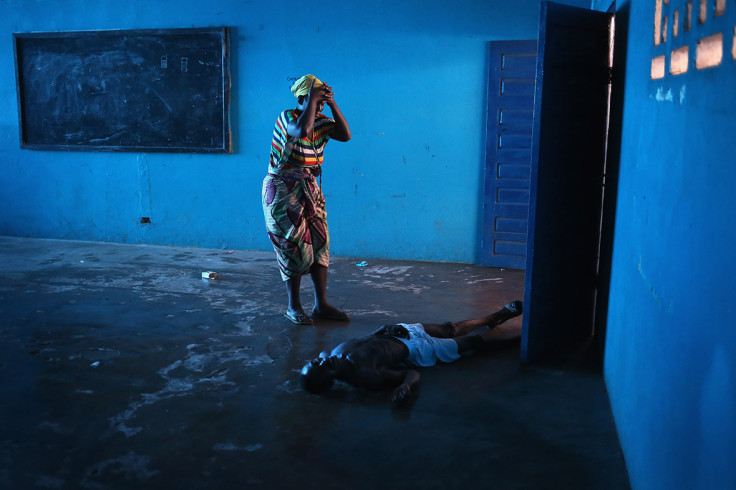 Kevin Frayer, a Canadian photojournalist currently based in China, won the 2015 Getty Images and Chris Hondros Fund Award. The award was set up by Hondros's fiancée to honour the photojournalist who was killed on 20 April 2011 in a mortar attack in Misrata, Libya. We have long been big fans of Frayer's work here at IBTimes UK, and his photography has featured in many of our most popular galleries: Utmost Bliss Dharma Assembly, Kazakh horsemen hunting with golden eagles, Tibetan monks unveil giant painting of Buddha, and Jiayang Railway, the world's last passenger steam train service.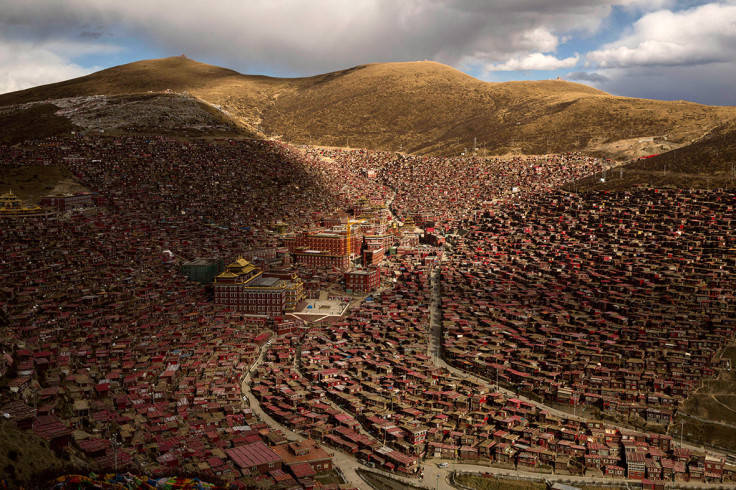 Freelance photographer Heidi Levine was named the first winner of the Anja Niedringhaus Courage in Photojournalism Award. The International Women's Media Foundation (IWMF) created the award to honour the courage and dedication of Pulitzer Prize-winning AP photographer Anja Niedringhaus, who was killed while reporting in Afghanistan in 2014. Levine is an American photojournalist who has carved out a career working in conflict and war-torn areas. She has covered critical moments in the Middle East including the revolutions in Egypt, Libya and Syria, and the plight of Iraqi refugees living in Jordan, Syria and Sweden.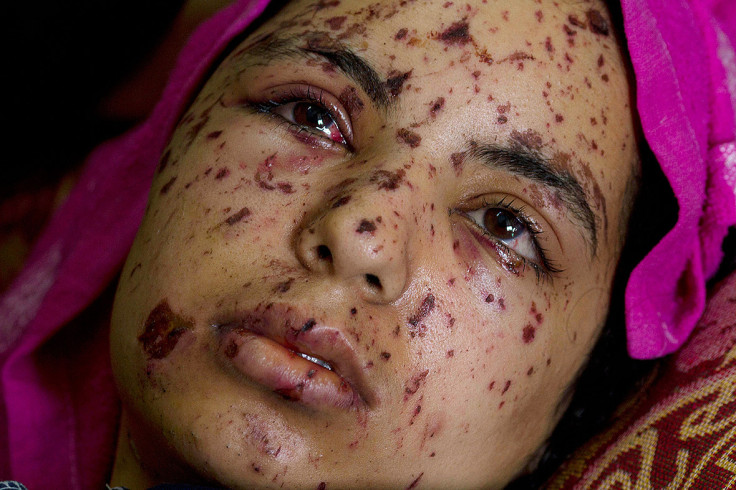 The Insight Astronomy Photographer of the Year 2015 was won by French photographer Luc Jamet for his image of a total solar eclipse, taken 100m above the valley of Sassendalen in the Norwegian territory of Svalbard. BBC Sky at Night Magazine's editor Chris Bramley, one of the judges, said: "The quality of this year's field of over 2,700 images from across the globe meant that there was some lively debate over the judging. Each and every category contained images of a jaw-dropping standard." IBTimes UK published a gallery of the many stunning entries.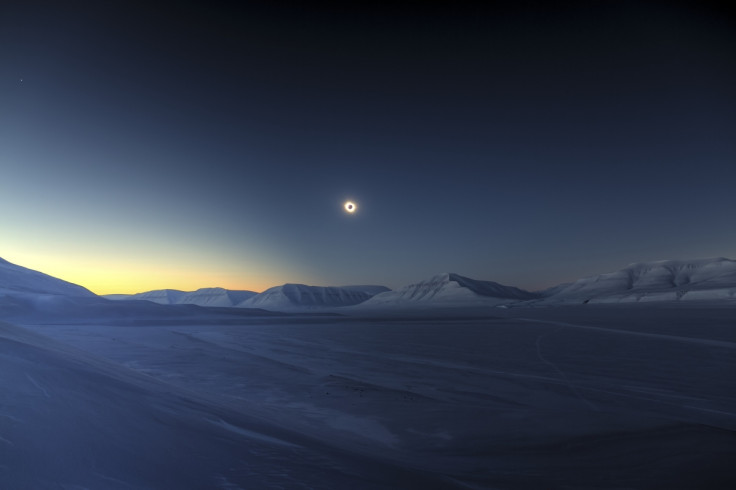 Canadian amateur photographer Don Gutoski beat more than 42,000 entries from across 96 countries to be named Wildlife Photographer of the Year 2015 for his image, Tale Of Two Foxes,a beautiful but graphic portrait of the struggle for life in the subarctic climes of Cape Churchill, Canada. Gutoski said. "I first noticed the red fox hunting and interacting with some prey and on closer approach realised that prey was a white Arctic fox. By the time I got close enough to capture the event, the fight was over and the victor was feeding. I took a number of pictures of the event, until the red fox had eaten its fill, and picked up the remains to find a hiding spot for a later meal."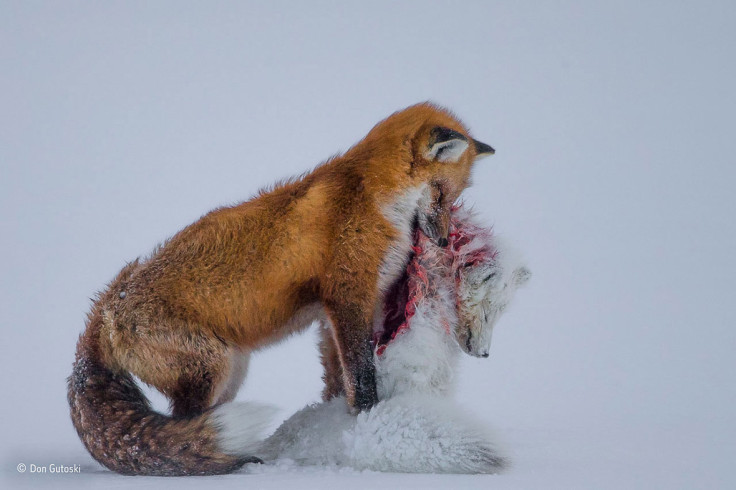 An incredible close-up image of dandelion pollen grains on a honey bee's eye won the Nikon Small World 2015 photomicography competition. Ralph Grimm, an Australian high-school teacher and self-taught photomicrographer, says that as a former beekeeper, the subject matter is near and dear to his heart. Colonies and bee populations continue to dwindle, and he hopes his image can serve as a voice for this rapidly disappearing insect that plays such a critical function in pollinating the world's crops. "In a way I feel as though this gives us a glimpse of the world through the eye of a bee," he said. "It's a subject of great sculptural beauty, but also a warning – that we should stay connected to our planet, listen to the little creatures like bees, and find a way to protect the earth that we all call home."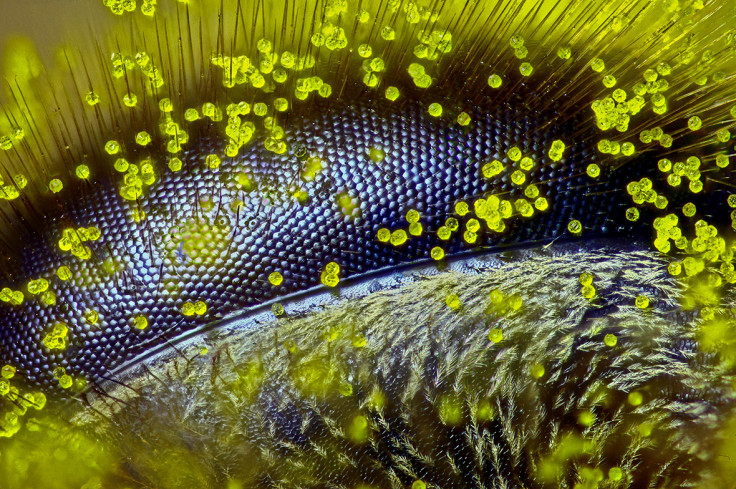 Barrie Williams was named overall winner of the British Wildlife Photography Awards 2015 for his image titled, On The Edge, taken on the Shetland Isles, Scotland. The awards were established to recognise the talents of wildlife photographers working in Britain, while at the same time highlighting the great wealth and diversity of Britain's natural history.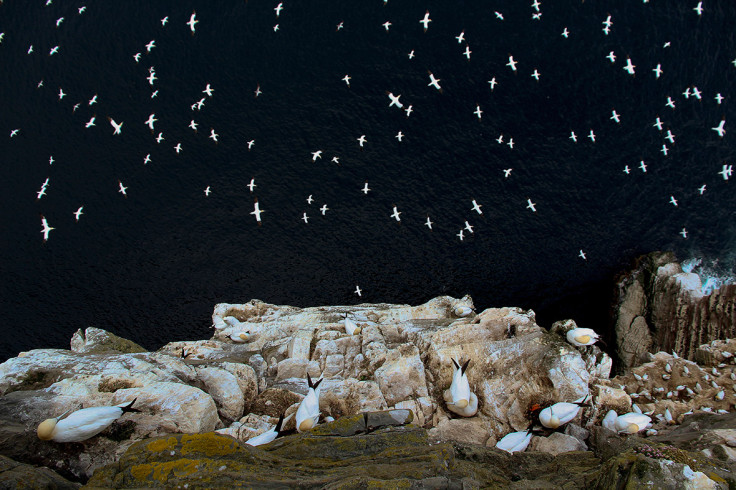 An underwater photo of tadpoles seemingly flying across a bright blue sky won first place in the inaugural Royal Society Publishing photography competition, launched to celebrate the power of photography to communicate science. Scientist and photographer Bert Willaert captured the winning shot while snorkelling in a canal in his native Belgium. Willaert's photo was chosen from more than 1,000 entries. Professor Alex Badyaev, one of the judges, said: "To me the winning photo communicates the power of a common biological phenomenon visualised in a new light, and from a perspective that emphasises the other half of the ecosystem; the half we usually miss when looking down at a tadpoles' puddle, but one that is very much part of the tadpoles' own view — the clouds, the trees, and the sky."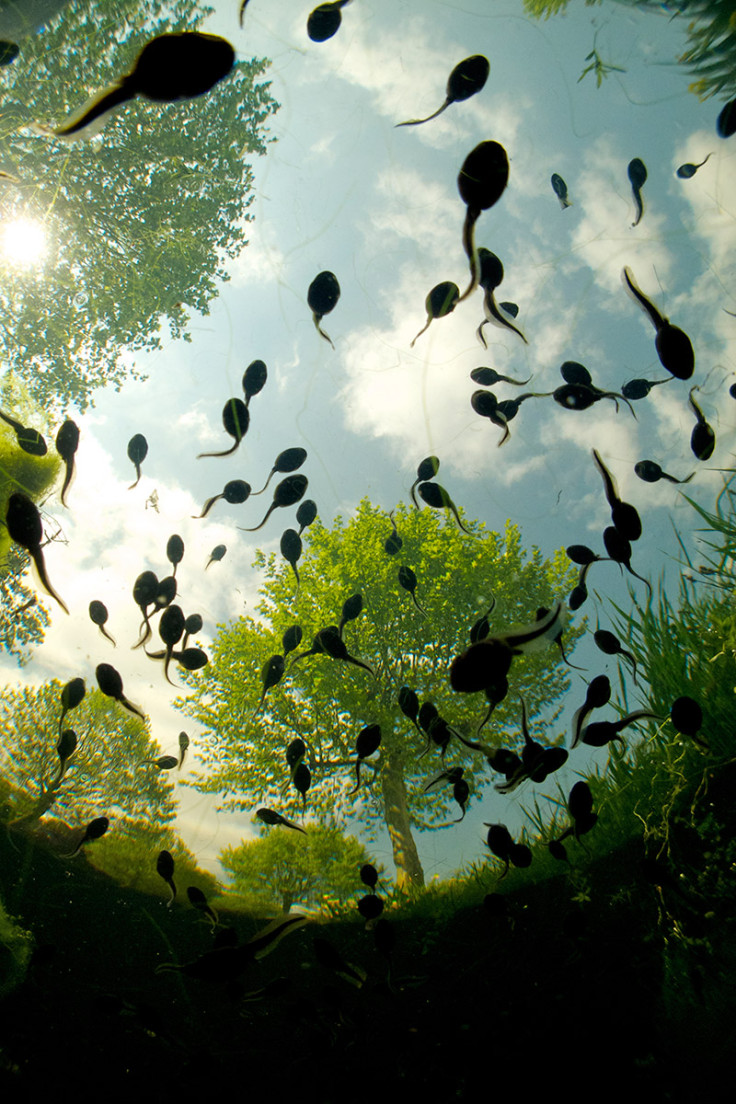 A photo of a tornado in Colorado was chosen as the grand prize winner of the 2015 National Geographic Photo Contest. Selected from more than 13,000 entries, the photo, titled Dirt, was shot by James Smart of Melbourne, Australia. He spent 15 days in spring 2015 chasing storms with his brother and some friends who are meteorologists.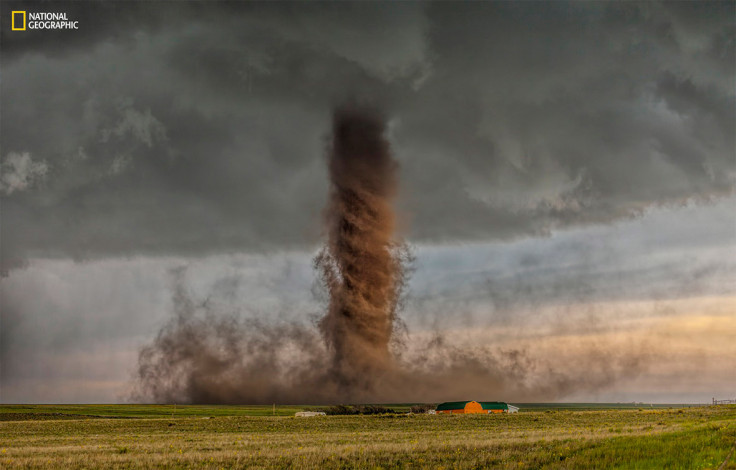 An underwater photograph of divers swimming near a humpback whale won the 2015 National Geographic Traveller Photo Contest grand prize. Whale Whisperer was selected from more than 17,000 entries. The photo was taken near Roca Partida, an island off the western coast of Mexico by Anuar Patjane Floriuk of Tehuacán, Puebla, Mexico. Floriuk wins an eight-day National Geographic photo expedition to Costa Rica and the Panama Canal for two. Floriuk said: "The photo wasn't planned. I was taking photos near the head of the whale, and all of a sudden she began to swim toward the rest of the diving team. The divers gave the whale and her calf space, and I just clicked at the moment when the flow and composition seemed right."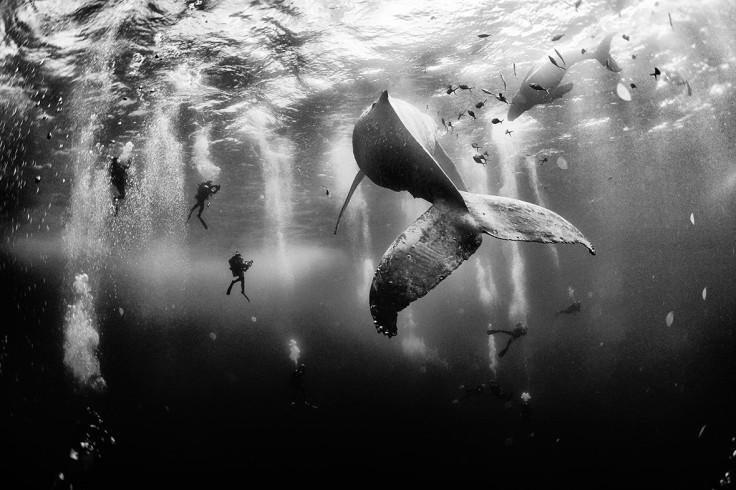 Michal Koralewski of Poland won the 2015 iPhone Photography Awards for his photo of an accordionist playing in a market square in Warsaw. As soon as he saw the bearded musician, he knew he had to take the photo. "His face was the first thing I noticed," Koralewski says, "so expressive and beautiful in its own way. It was like an open book. You could almost read his life story from the wrinkles." The winner was selected from thousands of entries submitted by photographers from 120 countries around the world. All images must have been taken with an iPhone, iPod or an iPad, without the use of desktop image processing programmes such as Photoshop (IOS apps like Snapseed are allowed).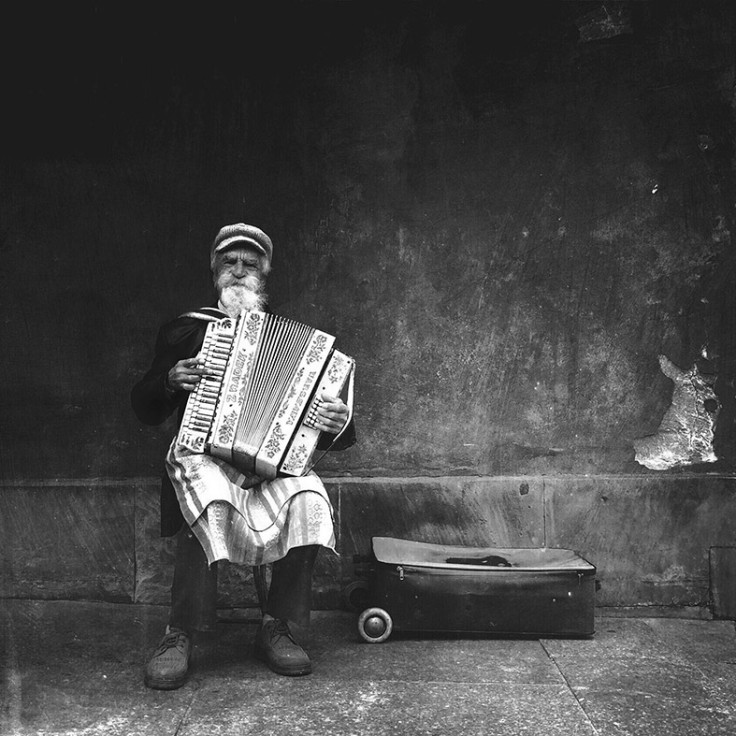 AFP photographer Bülent Kiliç was awarded the John Faber Award from the Overseas Press Club for his series taken during the anti-government protests on Kiev's Independence Square. Kiliç, a Turkish photographer born in 1979, became a photojournalist in 2003, joining AFP two years later. He is currently chief photographer for Turkey and has carried out several foreign missions, notably in Ukraine and Syria. Time Magazine and the Guardian chose him as their agency photographer of 2014.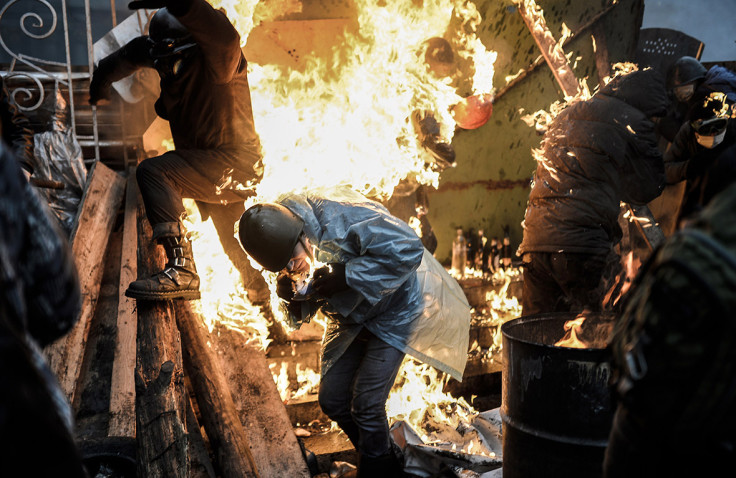 You can see more award-winning pictures on our page dedicated to photography competition winners.
© Copyright IBTimes 2023. All rights reserved.