Former World Wrestling Entertainment (WWE) superstar Bill Goldberg has hit out at Ultimate Fighting Championship (UFC) star Conor McGregor over his comments on the wrestling community while also claiming that CM Punk should not fight at future UFC events.
The 49-year-old like other wrestlers to have fought in the WWE, revealed that Conor McGregor is just a keyboard warrior and that he wasn't too impressed by the Irishman's remarks.
"It's a sad situation when you have to talk crap about other organizations that you know your paths are never going to cross competitively. So at the end of the day, you're kind of like a keyboard warrior unless you want to step into the guy's gym or unless you want to do it on TV, you know, meet in the middle. I always thought that was kind of cheap, but hey, you know, he (McGregor) doesn't know what he's talking about if he actually thinks that", Goldberg said, as quoted by MMAFighting.
Goldberg started off as a player in the National Football League (NFL) after which he moved to professional wrestling where he accumulated multiple titles in both WWE and World Championship Wrestling (WCW). Since quitting the sport he worked as a colour commentator for the World Fighting Alliance (WFA) after which he moved on to commentate for EliteXC and Strikeforce.
After looking at the quality of fighters currently present in Mixed Martial Arts (MMA), Goldberg admitted that CM Punk should not be allowed to take part in another fight in the UFC. Punk suffered a miserable debut at the UFC 203 event at the Quickens Loans Arena in Cleveland, Ohio losing to Mickey Gall in the first round.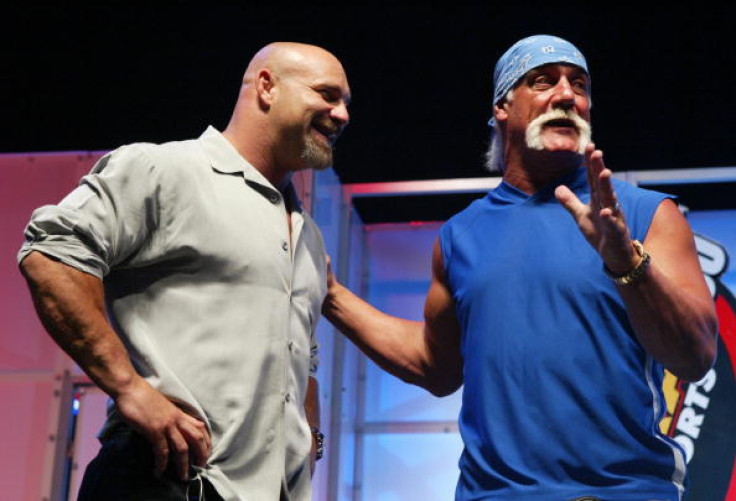 "There's no question he should not fight in the UFC. That would be blasphemy. It would be a slap in the face to all the guys who work their asses off to make it to the prelims on Fox, on undercards and on the main event."
Goldberg recently hinted at a return to the WWE. However, no such news has been confirmed by the WWE company.