The Bishops Avenue: London's notorious Billionaires Row is returning from the dead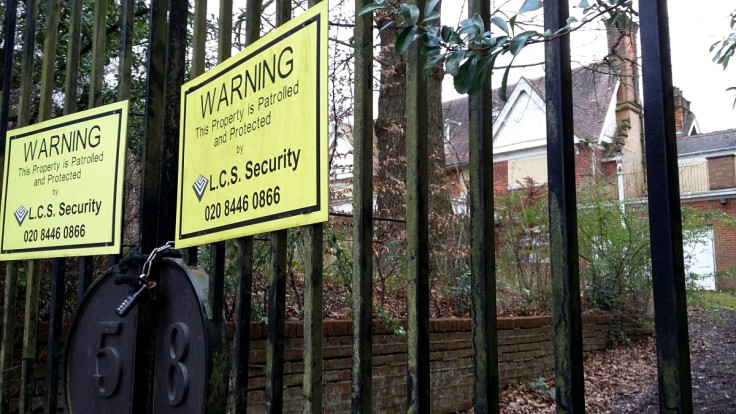 "Billionaires Row", as it's known for its magnetism to the super-affluent, is a surprisingly accessible residential street given its notorious exclusivity. Jump on the Northern line, hop off at East Finchley and walk a short distance. Then here you are at The Bishops Avenue, home to the rich, the famous, the powerful, and hundreds of millions of pounds' worth of empty luxury property.
It was once nicknamed Millionaires Row, but that's inflation for you. The road is busy with the honks and growls of cars and big red buses (the 102 to Edmonton Green rushes past, offering a Tale of Two Cities trip across north London for a £1.50 fare). Presumably, the residents can afford double-glazing to shut the noise out. They could afford to live on a quieter street full stop. But here, in N2, they flock and settle in and around the famed 66-property avenue leading on to Hampstead Heath, sandwiched between two golf courses, a faux-rural idyll just a few miles from the bustling metropolis.
Well, not exactly. Some live, or have lived, on this leafy boulevard of high iron security gates, intercoms, and chauffeurs waiting obediently for their clients. Among residents past and present is Richard Desmond, the Express and Star-owning media and pornography baron; Andreas Panayiotou, the boxer-turned-buy to let emperor; Lakshmi Mittal, a steel magnate and once Britain's richest man; and Billy Butlin, founder of the holiday camps which still bear his name. But it isn't the people who live here that are the problem. It's the people who don't.
Many of the properties – country houses with acres of land, but built in the town – have sat empty for years, left to crumble and rot, with a rank moss growing like green mould on the driveways and outside walls. Flaking wooden boards, plastered with security dog warnings, act as barricades. Gates are clenched shut with thick lock-and-chains. Through the gaps are glimpses of overgrown wilderness and crumbling columns of neoclassical opulence. The desertion is eerie and, to some people living in a city with a serious housing shortage, where prices and rents are spiralling beyond affordability to most who live there, immoral too.
Some of the houses have names, a hallmark of posh, such as Summer Palace, The Mansion, The Georgians and Redcroft. Inside are abandoned swimming pools, cinema rooms, tennis courts, and staff quarters. Many are owned by the world's rich elites, reflecting what is happening in the global economy. The Saudi royal family owned a dozen of these dilapidated mansions. Indonesian royals, Chinese businessmen, Nigerian oil executives, Pakistani senators, Russian and eastern European oligarchs – as their fortunes grew, so did their lust for The Bishops Avenue.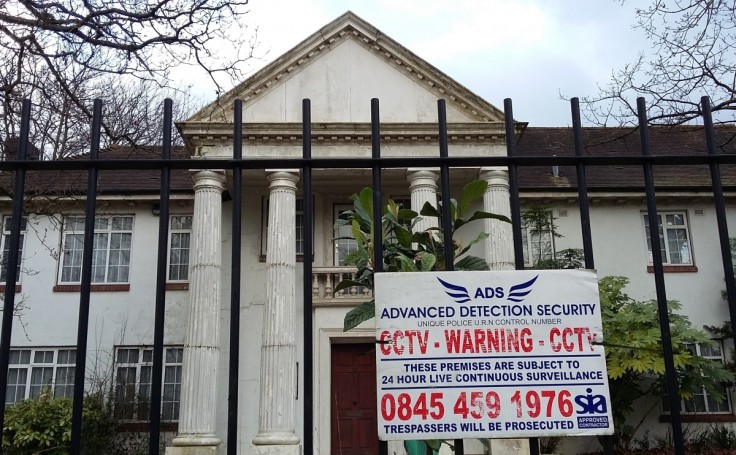 Why? Status, in part: if you're a plutocrat and you don't own expensive property in London, you're not doing it right. But there is a practical reason too. They are Gatsbyesque warehouses for foreign capital. When financial storms come-a-blowin' at home, the advice is to shelter your money in London property – a "safe haven asset", in the market jargon – because it will be protected in a rich, stable, liberal democracy and at least retain, if not increase, its value.
The Saudis started buying up property in N2 around the time of the first Iraq war when Saddam Hussein went roguer than usual (they even bought a command-and-control centre in St John's Wood, a political insurance policy should the Iraqi tyrant invade Saudi Arabia and drive the rulers into exile). Constantine II of Greece lived on the road when he was in exile after being ousted from the throne. And, following the Iranian revolution, the Shah's old allies fled the Ayatollah's noose to the suburban safety of The Bishops Avenue. This was a safe haven in more ways than one for the rich and their riches.
"Every time there has been an economic explosion of wealth, usually linked to oil, or a political uprising, the potentate, the president, the prime minister, the sultan, the sheikh, the prince, the king, the chief, have always usually wanted to find a place in London as a second home," said Trevor Abrahmsohn, whose estate agent Glentree does 90% of the property business on The Bishops Avenue and has done for nearly 40 years, to IBTimes UK. "But this is not only the choice of the head of the family. This is the wives of the head and the family of the head because London today offers them greater diversity of culture, of technology. We're cutting edge for couture, cuisine. Every centre of excellence is in London."
Things are changing. Britain is still a stable liberal democracy. But the top end of the London property market may have peaked. Values and transactions have fallen over the past couple of years, and may well fall further. Stamp duty hikes on expensive homes and additional property purchases have put the brakes on, as has the abolition of the infamous non-dom tax status for individuals who have lived in the UK a long time. Capital Economics, the research firm, thinks the prime central London market will stagnate in 2016. The Bishops Avenue's decaying grandiosity is a fitting metaphor for the financial reality its neglected properties represent.
Yet this may have been the jolt out of complacency the owners needed because Billionaires Row is, like a burgeoning Emirate, all cranes and builders now. Development projects are booming in a renaissance. The owners can no longer afford to sit on their hands, their money parked safely on The Bishops Avenue. They have to make the properties work to justify their value. In 2013, the Saudi royals decided to sell most of their assets on the road – 10 properties across six plots – to LJ Capital for £80m, a deal which helped revive development activity. They are trying to secure planning for luxury flats, and it is this detail which reflects the changing nature of The Bishops Avenue. The future here is not the mansions of yester-wealth. It is fragmentation: turning big houses into several units. "You don't have to be an oligarch to buy one of these super-luxury apartments in The Bishops Avenue," Abrahmsohn said. "And that's what's bringing in the community back to the road, giving it life, giving it soul. But yet it's still got its prestige." He added that properties here come at a third of the price of those in central London.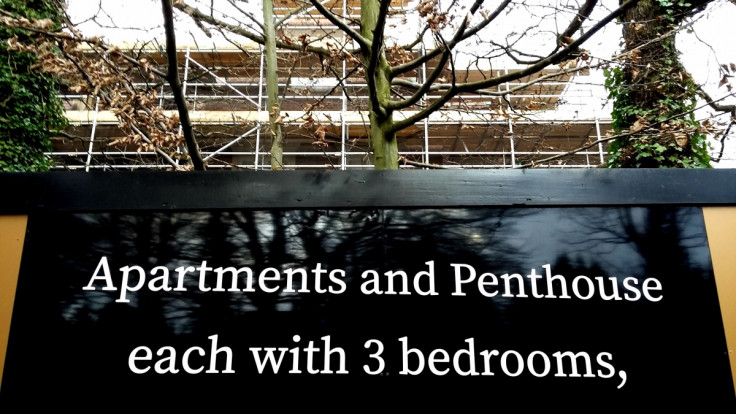 That is, of course, coming at a cost to some of those who bought some years ago. Properties are going for much less than they were before, with the cost of development and the weaker market weighing prices down. Kenmore House, a 10-bedroom Victorian mansion set in 1.7 acres of land, has boards up covering its windows. Its rusting front gates are mangled and the front driveway is strewn with litter and tangled foliage. It's up for sale, listed by the estate agency Mann Smith, for £22.5m. There is suggestion of planning for Kenmore House to be transformed into luxury flats. It's a lot of money, but discounted from its attempted sale in 2012 for £25m.
Who owns the property is hard to discover. Land Registry says the last transaction was in July 1998 when the property was purchased for £5.2m. The title deeds list ownership as "Hansard Trust Company Limited", based on the tax-haven Guernsey, a shield behind which the real, unknown beneficial owner hides behind. In 2013, the owner stated Kenmore House's value as £20m. The front gate has crumbling Middle Eastern lettering on one pillar – which translates as "Murtaza", the property's name after the previous owner ditched Kenmore – a hint of the type of person it may once have been: perhaps petty-dauphins from Brunei or Saudi Abrahamson, who says there is nothing he or his firm do not know about The Bishops Avenue, has an answer. "It was owned by an Italian contessa," he said. "Then it was owned by a Pakistani family. Then it was owned by a Libyan family. Then it was bought by a Pakistan senator. Then the receivers took over and sold it to a Russian consortium, who are selling it on."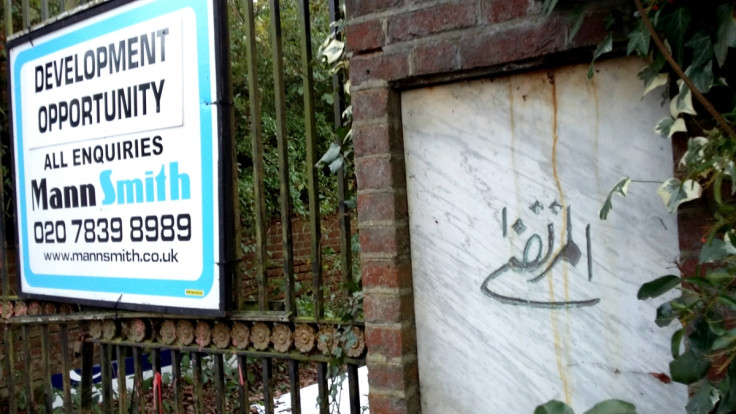 To focus on the dereliction of the properties is probably to miss the point. It isn't the bricks and mortar which holds the value. It's the land on which it sits. As Anil Varma puts it, "you simply do not have plots of this size so close to central London". Varma runs the property development firm Harrison Varma, a long-time investor in The Bishops Avenue. Harrison Varma is currently developing its Buxmead project on the road, which will create 20 luxury apartments in 2.5 acres of landscaped gardens with a pool, spa and cinema, among other special facilities – including a lavish communal dining room, with catering staff, open to residents who want to show off at dinner parties. Three of the apartments have already sold. Work is not due to finish until mid-2016. But this is not all. Harrison Varma has just secured planning permission for another 43-apartment development on The Bishops Avenue. "The market has slowed down considerably with the change in stamp duty land tax, non-domicile rules and the general condition of the properties – which are nearly all in a derelict state," Varma told IBTimes UK. "Historically there have always been major works in this address but this slowed down after the financial crisis in 2008. It has recently picked up substantially."
Since 1995, which is as far as Land Registry's online records go back, there have been 53 transactions involving 33 of the properties – so half – on Billionaires Row. Since 2013, there has been four sales. As it stands on Rightmove, there are nine properties up for sale on The Bishops Avenue (Varma says there are around 17 up for grabs; some are sold privately). The most expensive publicly listed is a property called Dryades at number 48. On the 1.5 acre site is a block of flats, but there's planning permission in place to knock all that down and build your own 46,000 sq ft mansion instead. The price tag? £25m. Along the road is "The Collection", four plots of land, with existing but rundown properties on them. They are all touted as land with planning permission for four new, far superior mansions. All four plots together will cost you £35.25m. Further down, at the Hampstead Heath end, is Harrison Varma's Buxmead development. Next door is a four apartment and three house scheme by Firokha Developments. "The main change is that Harrison Varma has been instrumental in persuading Barnet [Council] to change their views on planning," Varma said.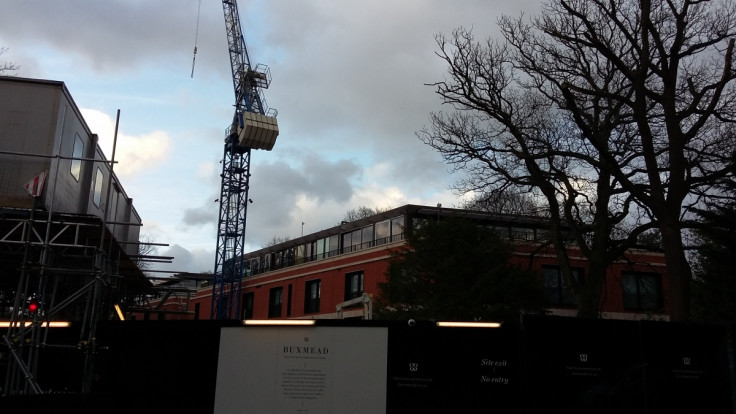 There are fewer buyers from the Middle East, he added, probably because of the falling oil price, though the recent lifting of economic sanctions on Iran will help The Bishops Avenue. And China may be slowing economically, but it is still growing fast and creating new generations of super-wealthy citizens, another source of demand for Billionaires Row. But tomorrow's community on The Bishops Avenue – and it will become a community again, insists both Varma and Abrahamsohn – will not be dominated by foreign oligarchs and royals.
"Currently many properties which started off as 'trophy homes' for overseas investors 'parking' their wealth in UK property, are simply not being cared for and looked after as the demand is no longer for mega-mansions – driven by overseas buyers," Varma said. "Instead, we are seeing a shift towards apartment living – preferred by international travellers, premier league footballers, media celebrities and empty nesters ... Very little [is attractive about The Bishops Avenue] at present as many of the houses need demolishing and rebuilding. However, within the next few years, there will be an additional 60+ homes housed in grand buildings ... As a result, it will return to its former glory into a grand avenue with real residents who live their daily lives there."
Abrahamsohn compares it to the evolution of a Rolls Royce. Once formal, aristocratic cars to be driven by chauffeurs, now they are stylish modern cars to be driven by their owners. But there is one constant – they are still the finest cars around. And so it is with The Bishops Avenue. The type and style of the homes may shift along with the demand, but the address is still the finest in London, the city's own Beverly Hills, believes Abrahamsohn.
"The Bishops Avenue has changed over the years," he said. "It's constantly evolving and reinventing itself, which makes it a very interesting place to live and to pass through ... What's happened is there has been four developments of apartments. And you can see if you have large plots with large houses, with international owners, you can see the casualty would be the community spirit in the road in the old fashioned English sense. Well what's happened is, the apartment buildings that we have helped our clients get planning consent for and developed and sold, have introduced a very welcome community spirit to the road. So no longer are the houses just the preserves of a transient international business people, or dignitaries, but they are now owned by ordinary, English, middle-class people who live there all year round."
© Copyright IBTimes 2023. All rights reserved.