Bills, Bills, Bills: Beyonce's Instagram posts worth $1m each thanks to pregnancy announcement
Mrs Carter's iconic pregnancy photo, shared in February 2017, is the most-liked on Instagram.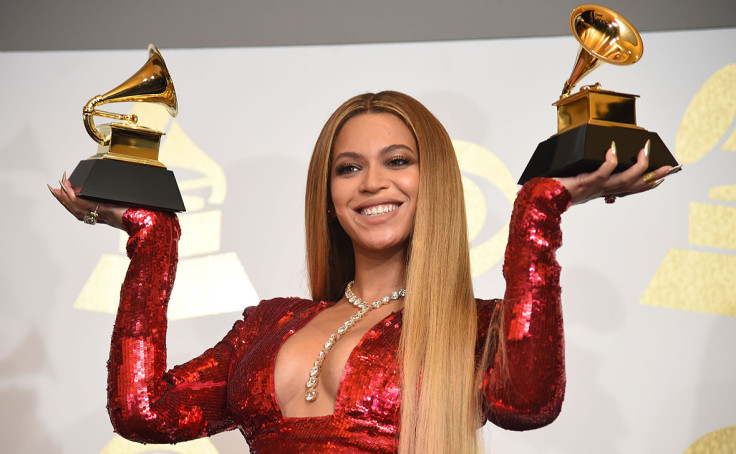 Beyonce has been crowned the superstar of social media. It is estimated that a single post on the Formation singer's Facebook, Instagram and Twitter accounts are worth at least $1m (£801,000) making her the most influential celebrity across the sharing platforms.
According to website D'Marie Analytics, which tracks social media reach, Beyonce's online value significantly increased following her pregnancy announcement in February 2017 and highly-talked-about performance at the Grammy Awards 2017 days later.
Revealing the key to Beyonce's appeal, Frank Spadafora, chief executive of D'Marie Analytics, told Moneyish: "Her limited release of exclusive, curated content...causes such frenzy from her audience. These days, less really is more." He adds: "She's been more consistent about posting in the past two months than before."
In just two months, Beyonce's social media followers across Instagram, Twitter and Facebook have collectively grown by six million to 177.5 million. Even her Twitter account, which carries just nine tweets in eight years, attracts close to 2,000 new followers daily.
Among the companies to have profited from Beyonce's broad social media reach, include Pepsi, who reportedly signed the Single Ladies singer to a $50m deal in 2012. A year after signing the contract, Beyonce posted an Andy Warhol-inspired photo consisting of three portraits as part of a promotional campaign for the soft drink brand, which has amassed more than 372,000 likes.
Of course, the pop star's reach has expanded greatly since then. On 1 February, Beyonce, 35, announced she is expecting twins by sharing a photo of her baby bump with the caption: "We would like to share our love and happiness. We have been blessed two times over. We are incredibly grateful that our family will be growing by two, and we thank you for your well wishes." The image earned over 6.3 million likes within eight hours making it the most-liked photo in Instagram history, surpassing a record set by Selena Gomez's iconic Coca-Cola snap.
Gomez, 24, sits behind Beyonce as the second most influential celebrity on social media. Each post the Hands To Myself singer shares on her Instagram, Twitter and Facebook accounts are said to be worth around $775,000. In February, Gomez admitted to needing a break from social media after becoming "addicted" to Instagram.
Beyonce's social media by the numbers
Instagram followers: 98.7 million
Facebook followers: 64.5 million
Twitter followers: 14.8 million
Most-liked Instagram photo: 10.8 million likes
Selena Gomez's social media by the numbers
Instagram followers: 116 million
Facebook followers: 61.8 million
Twitter followers: 46.8 million
Most-liked Instagram photo: 6.6 million likes
The singer told Vogue: "As soon as I became the most followed person on Instagram, I sort of freaked out. It had become so consuming to me. It's what I woke up to and went to sleep to. I was an addict, and it felt like I was seeing things I didn't want to see, like it was putting things in my head that I didn't want to care about. I always end up feeling like s**t when I look at Instagram. Which is why I'm kind of under the radar, ghosting it a bit."
In December 2016, Gomez became the most-followed person on Instagram with a current total of 116m.
© Copyright IBTimes 2023. All rights reserved.