This week marks the release of BioShock: The Collection, a remaster for PS4, Xbox One arriving around the world, and to mark the occasion 2K Games has released a launch trailer offering another look at Rapture and Colombia in 1080p.
Announced in June, the collection includes the classic 2007 original, underrated sequel and Irrational Games' return to the series with BioShock Infinite. All single player DLC will also be on the disc, including BioShock 2's celebrated Minerva's Den.
A making-of documentary with creative director Ken Levine and lead artist Shawn Robertson is also included in the collection, unlocked one episode at a time through finding "golden reels" hidden in the original game.
The launch trailer shows a montage of clips from the three games, with voice-overs from the likes of Andrew Ryan and Atlas from the original, and Elizabeth and Booker from Infinite, all cut together with some suitably ominous classical music before the action gets started.
In a nice move, those who own the PC versions of BioShock and BioShock 2 (but unfortunately not Infinite) will be able to upgrade those titles free and benefit from all the remastered elements. They should receive this update automatically.
In May 2015, following the closure of Irrational Games, CEO of Take Two Interactive Strauss Zelnick reaffirmed the series' importance to the company that still owns the IP – heavily implying that the series would continue. "It's a really important intellectual property for the company," he said. "And while I don't have any announcements to make, yes, it's a really important franchise for us."
Irrational developed the original BioShock and Infinite, while the underrated BioShock 2 was developed primarily by 2K Marin. The beloved series hasn't yet lived up to that unforgettable original, with Infinite – as good as it is – disappointing some for not meeting the hype and the ambitions of its developers.
BioShock: The Collection is out now on console in the US, with all other versions set for release tomorrow (15 September).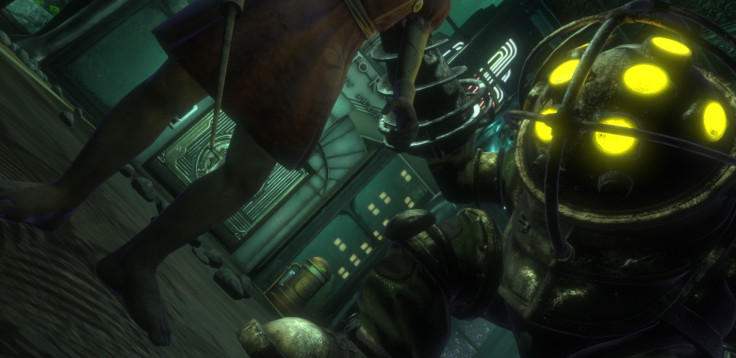 For all the latest video game news follow us on Twitter @IBTGamesUK.