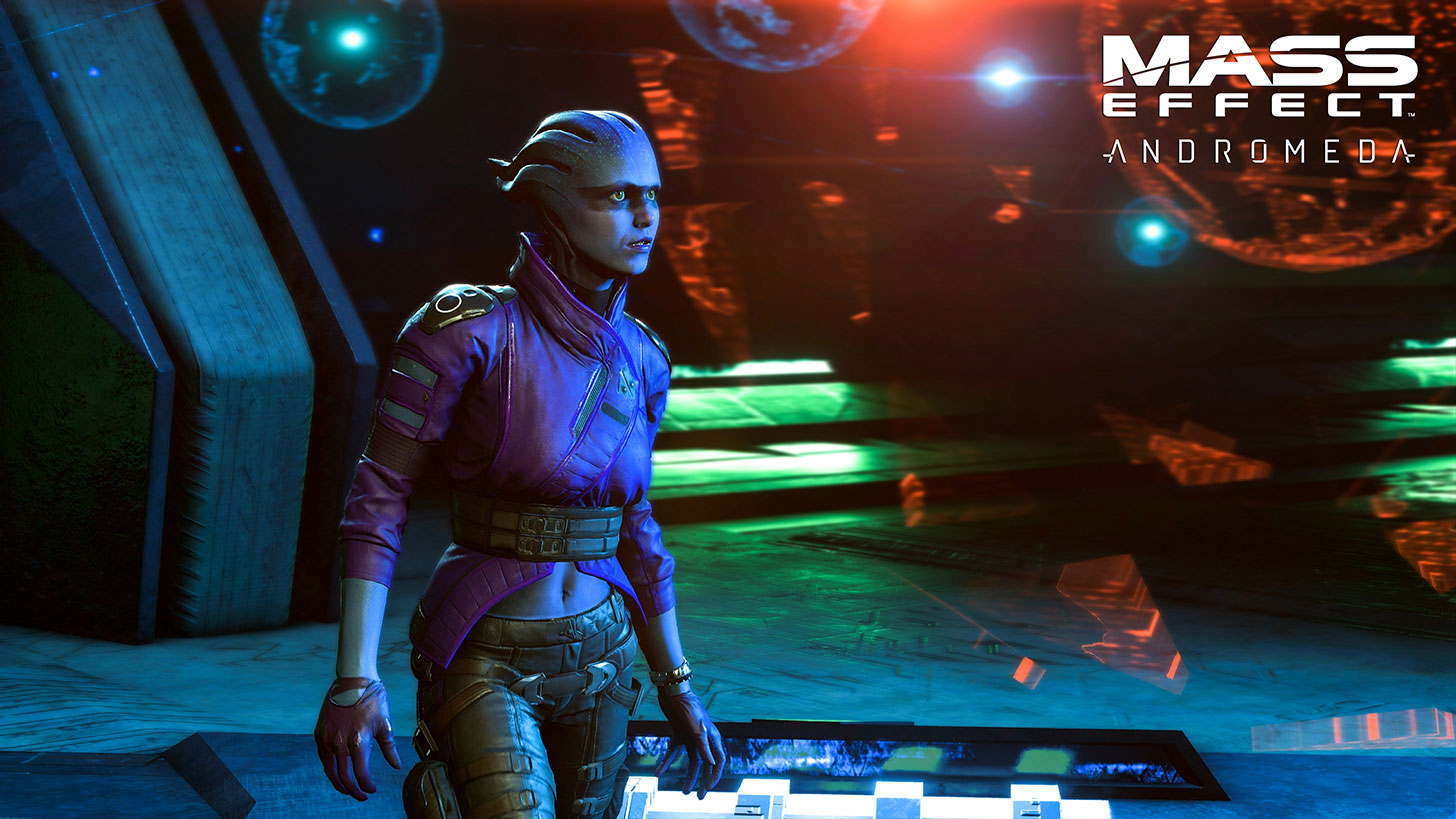 Bioware is giving Mass Effect fans a unique opportunity to leave their mark on the franchise and voice a character in its highly-anticipated RPG Mass Effect: Andromeda. The developer has announced a contest seeking voice-over samples with the winner given a chance to be featured in the sci-fi epic and a paid trip to the recording studio.
"You're an explorer. You've always wondered what it would be like to see the stars and discover new worlds," Bioware's Sean Trayner wrote in a blog post announcing the contest. "While we can't physically send you to space, we can send your voice to Andromeda."
Interested participants can choose from one of two scripts to read for the part. The first script features indie documentarian Jordan Tate who interviews Andromeda's protagonist Ryder to get "the real perspective of life in Andromeda". The second script features a conversation between two mercenaries on "some of the difficulties of living on the frontier and being pioneers in a new world", where entrants will voice the tough mercenary.
Fans interested in reading for the part can simply record their voice and send the sample over to Bioware. The competition is only open to legal residents of the United States, United Kingdom, Australia, New Zealand and Canada, excluding Quebec.
The contest runs from 12 September to 28 September after which the entries will be judged by a panel of BioWare employees. The two winners will be notified by 30 November and will be flown to one of their recording studios in London, California or Canada, put up in a hotel for up to two nights and given a chance to perform in a professional recording session.
"No accents, makeup, costumes, or props are necessary," Trayner added. "Just a recording of you speaking in your natural voice. If you want to be a little more dramatic, feel free. Just remember that your entry will be judged on the quality of your voice performance and how well it matches the Mass Effect style."
Confirming fans' predictions, BioWare has also teased that a new reveal will be coming up on N7 Day (7 November) which could include the announcement of the game's official release date.
At Sony's PlayStation Meeting last week, the developer gave gamers a glimpse of the gameplay they can expect to experience in the upcoming sci-fi sequel. BioWare general manager Aaryn Flynn also teased that the team will "officially open the doors to the next chapter of the Mass Effect universe" with a full debut trailer to be showcased on N7 day.
Unveiled at EA's E3 press conference last year, Mass Effect Andromeda is expected to release in early 2017 for PS4, Xbox One and PC.