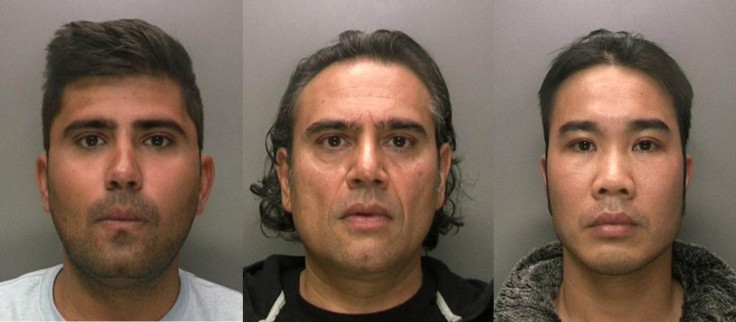 Birmingham cannabis dealers Nirmal and Darryl Saund have been jailed for masterminding a huge £35m drug operation.
The uncle and nephew, 51 and 31, were sentenced to 10 years and six months and nine years respectively at Birmingham Crown Court on Tuesday.
The pair posed as respectable businessmen -- operating out of a Birmingham company called The Cayman Group -- to strike rental deals on industrial units and residential addresses in Northamptonshire, Herefordshire, Leicester and Shropshire.
But the plot was just a ruse to throw police off the scent of their enormous cannabis empire.
The pair kitted out the premises with sophisticated hydroponics equipment and employed members of the Vietnamese community to act as live-in growers.
Between September 2012 and June last year, when they were arrested by West Midlands Police, it's estimated they'd netted around £35m in profits -- money they splashed on plush homes and fast cars.
But the drug ring came crashing down when West Midlands Police coordinated a major investigation into the family following cannabis factory finds by police forces across the Midlands.
Detectives ran surveillance operations on some sites, uncovered aliases used by the drugs barons created using fake passports and utility bills, and uncovered bank accounts used to stash drugs cash having followed Vietnamese staff on bank runs.
Nirmal Saund, from Skip Lane in Walsall, admitted conspiracy to supply drugs while Darryl, from Foxcote Drive in Shirley, denied being involved but was found guilty after a trial.
Cuong Pham, a 29-year-old Vietnamese man hired as a conduit between the Saunds and their cultivation workers, from Rookery Lane in Handsworth, was jailed for six years after also being found guilty of cannabis production.