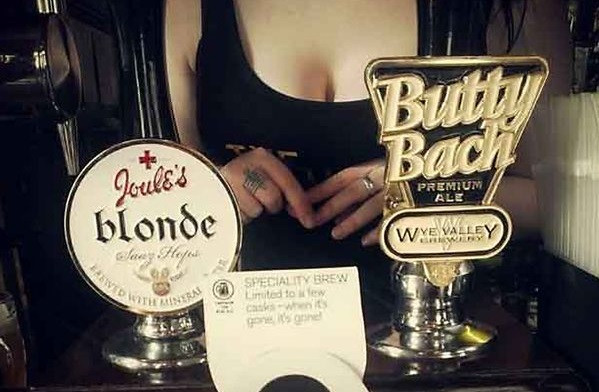 A Birmingham pub has come under fire after posting this raunchy image of a barmaid's cleavage alongside their special ales.
The image of Lucy Wedge at The Victoria caused a furore after it was posted on Twitter and Facebook - with claims it sexually objectified women.
But the 22-year-old was perfecly happy posing alongside the pub's best ales and did not see what the problem was.
She said: "It wasn't like – pose by this pump with your boobs out. I leaned in and she just took the pic and, to be honest, I was more concerned it was going to be embarrassing as everyone would know it's me by my tattoo.
"If I had been there with my boobs out then fine but a bit of cleavage isn't a big problem. It wasn't a provocative photo."
Ian Cole, 37, assistant general manager, said it was normal to promote their new ales three or four times a week.
"It could be a man or woman, anyone. Lucy happened to be wearing a vest that day," he said.
"There were comments saying 'there's enough exploitation in the world to be selling beers using female sexualisation'.
"There were 7,500 views of the pic and only 37 complaints. These were quite strongly worded so that's when Steph (on social media) withdrew the picture."