The countdown is on to Black Friday, the biggest shopping day of the year. While the US is waking up to celebrate Thanksgiving, UK retailers are preparing their stores and sites for a very busy day of shopping. It is predicted that £12,384 will be spent every second tomorrow, amassing a whopping £1bn pounds in the UK in sales tomorrow.
According to research conducted by Consumer Intelligence 62% of adults are considering shopping during Black Friday and 47% of shoppers who did not buy on Black Friday last year are planning to take part this time. Last year there were 161m visits to online retail sites in the UK and this year is going to be even bigger. How will stores cope?
IBTimes UK spoke to Darryl Adie, CEO of commerce agency Ampersand, about how he has helped brands like Harvey Nichols, Made.com and Poundland improve their websites and prepare for traffic spikes.
Will the most popular websites crash again?
With nearly 71% of UK consumers reporting that they prefer to shop online, the aim of Ampersand's work is ensure that the dreaded downtime experienced by sites like Net a Porter and Tesco during last year's Black Friday is avoided at all costs. "We advise retailers to approach every day as though their website has the potential to fail," he told us. "Just like an old car that has its 'quirks' retailers must know for sure what their systems can cope with."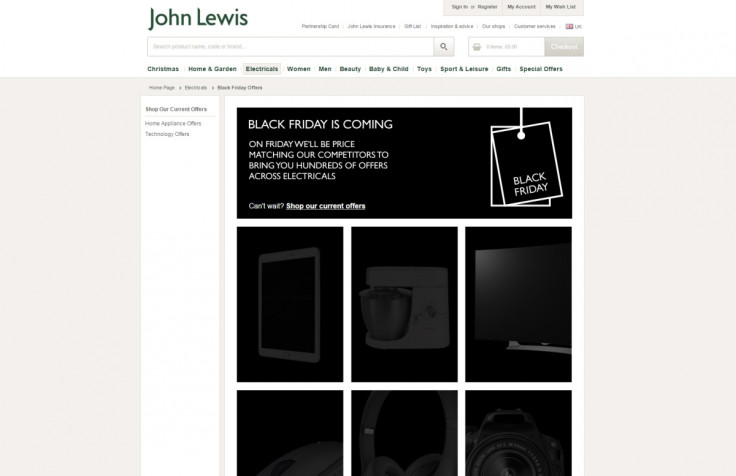 How can sites prepare for Black Friday with Ampersand?
Adie said they "write code to allow for personalised elements of the store to be turned off or on, such as mini baskets, recently viewed products and recommendations, takes the pressure off the website's back-end and ensures that the transactional power of the website is not too seriously impeded as traffic levels rise".
Noting that the shopping phenomenon was relatively new to the UK, Adie said that "it's unfair to blame retailers if their websites go down on Black Friday, however, there is no excuse for not being prepared".
So, who is prepared?
Ampersand have their own tracking page to monitor which sites have crashed in real time that you can check as Black Friday unfurls.
Apparently Argos had a 'hiccup' last week and John Lewis has had minimal downtime, which hopefully bodes well for tomorrow. As Adie told us: "Over 50% of retailers running Black Friday sales in 2014 had website outages on the day. This year, we're seeing retailers such as Argos, Amazon and Curry's scrap time-bound deals and extend sales in an effort to alleviate on-the-day traffic spikes. A serious outage two years in a row could be embarrassing."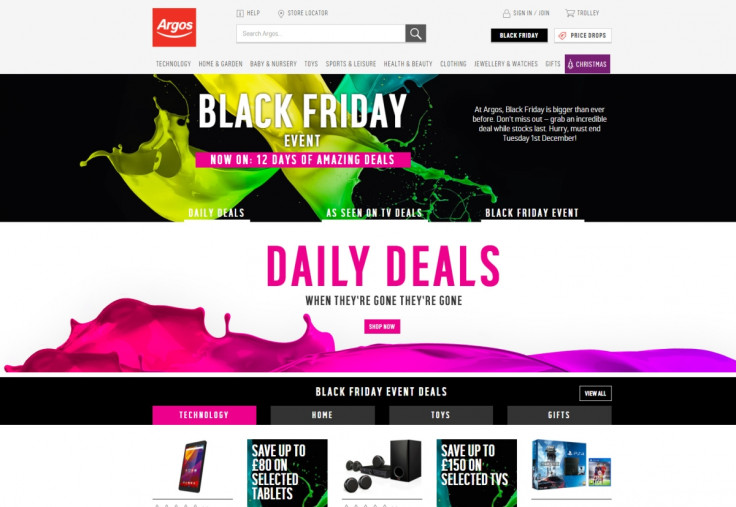 Will shopping on your phone be an issue?
Mobile and tablet shopping is becoming increasingly popular, so how do stores make sure you can buy quickly and easily during sale time?
Adie told us that this year: "Argos encouraged customers by email to update their account information to help speed up checkout during their upcoming Black Friday sales. Very.co.uk emailed customers with a time slot and a password to access the sale on the day."
The best websites optimised for shopping on mobile included:
When asked as to his views on the most reliable stores for shoppers overall, Adie was hesitant but told us the following:
"Online performance is difficult to predict. It is likely that if minor outages do occur, customers will tolerate short inconveniences on Black Friday, especially with those retailers choosing to utilise 'queuing systems' like Curry's or Argos did last year. Saying that, reliability isn't just about the percentage of uptime, it applies to an entire purchase journey," he told us.
"Last year, delivery of online purchases let a lot of consumers down over the Black Friday and Christmas peak trading period. Consumers who were burnt on delivery last year may altogether steer clear of those retailers this year."