A French woman dubbed the 'Black Widow of the Riviera' faces life behind bars after being charged with seducing and poisoning a succession of rich old men for their fortunes.
The trial of Patricia Dagorn, 57, is accused of killing two men and administering harmful substances to two others at her trial, which began in Nice on Monday (15 January).
Dagorn is already serving a five-year sentence for charges involving theft and fraud from 87-year-old Robert Mazereau, who lived in the French Alps in 2012. He had agreed to let Dagorn live with him in return for sexual favours.
However, the middle-aged woman was previously a police suspect after Michel Kneffel, a man in his 60s with whom she had been living in a hotel in Nice, was discovered dead in July 2011.
The probe in Kneffel's death was reopened after it was discovered that Dagorn had in her possession vials of Valium and methadone as well as personal documents belonging to a dozen men.
This led the police to the unexplained death of another man also found in 2011, Francesco Filippone. The 85-year-old's badly-decomposed body was dicovered in February in a bathtub in Mouans-Sartoux, a village outside Cannes, reported French national newspaper Le Figaro.
Dagorn, a trained lawyer, was linked to the case when detectives found she had previously cashed a cheque from Filippone, for €21,000, which she claimed was a gift to help her to open a jewellery shop.
Police believe she met around 20 men through a dating agency after arriving on the Côte d'Azur in 2011. Two of these men will testify at her trial.
One of the men she dated during that time said Robert Vaux, 91, who said his health began to deteriorate when Dagorn moved in with him in early 2012, while she made arrangements with his solicitor.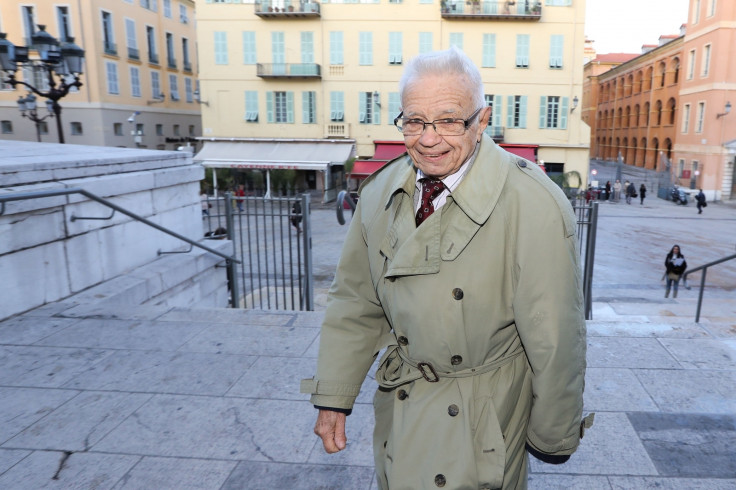 "I was heading for death without even realising it," he told a local newspaper in the south of France.
She is also charged with trying to poison another elderly man, Angel Pisciotta during her years on the Côte d'Azur.
The authorities said Dagorn used her charms to convince the men she saw to sign blank cheques, or name her in their wills.
Dagorn's estranged youngest son Guilhem, 26, told local newspaper Nice-Matin he was "not surprised" by the allegations against his mother. He added her first priority was always to earn "quick and easy money".
But one of Dagorn's lawyers said she denies all the charges against her. Defence lawyer Georges Rimondi added: "She's a very fragile person who's led a very difficult life and been in many precarious situations. She grew up in a foster family, and that's never easy. She's had a hard time of it."