The budget BlackBerry Curve 9320 smartphone has been officially announced and will be available on a variety of UK networks from 14 May, 2012 on contract and pay as you go.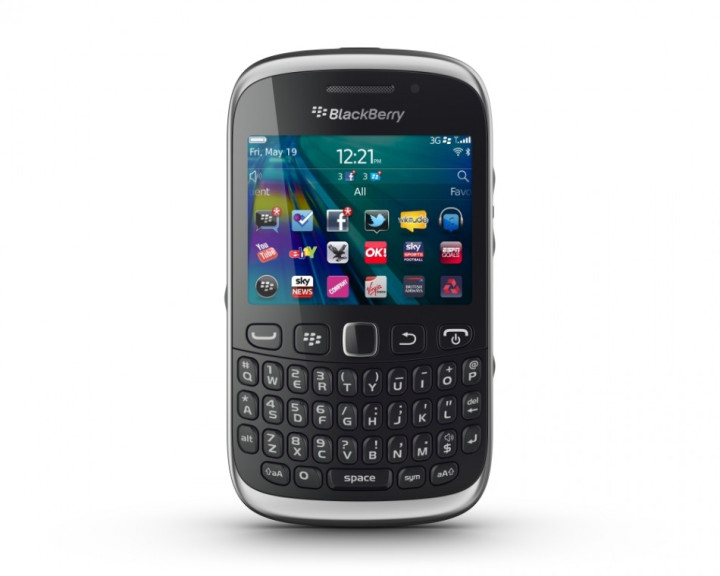 The latest handset from Research In Motion (RIM) features a 2.4in screen with a resolution of 320 x 240 pixels above that iconic BlackBerry keypad. It features a 3 megapixel camera on the rear and 512MB of RAM. It will ship with BlackBerry OS 7.1 however an update to BlackBerry OS 10 is unlikely.
Targeted at teenagers, the BlackBerry Curve 9320 will come with a dedicated BBM button making those messaging that much quicker.
A range of networks has announced it will be offering the Curve 9320 from 14 May, with Three first out of the block this morning pricing the SIM-free Curve 9320 at £139.99 on pay-as-you-go or free with a two-year contract starting at £15-a-month.
RIM's Curve 9320 includes the iconic keypad associated with BlackBerry devices which many believed the Canadian manufacture was moving away from, but RIM has committed to always creating models with a traditional QWERTY keypad rather than moving solely into touchscreen.
The Curve 9320 and Curve 9230 handsets were first heard of back in January, when RIM's BlackBerry tablet and smartphones lineup was leaked.
Three's All in One 15 contract for the Curve 9320 costs £15 per month and gives 30-day access to all-you-can-eat data along with 300 any-network minutes and 3,000 texts.
Meanwhile, a £25 per month All in One 25 contract from Three offers 500 minutes, 3,000 texts and all-you-can-eat data for the same 30-day period.
Orange will also offer the Curve 9320 on a pay-as-you-go basis for £139.99 or on contract for as little as £10.50-a-month. Vodafone will offer the new budget BlackBerry on a pay-as-you-go basis and it will also be stocked by Carphone Warehouse.
Sylvia Chind, head of handsets at Three, said the BlackBerry Curve 9320 was covered by the company's plans with no surprise data bills, "guaranteed."
"With Three's all-you-can-eat data plans on both pay as you go and pay monthly, people can browse online and stream music as much as they like, plus add to their friend lists without ever adding to their phone bill," Chind added.
The BlackBerry Curve 9320 will be available at Three's online store and at high street branches.
Key features of the device include its use as a mobile Wi-Fi hotspot, 3.2 megapixel camera, up to 32GB expandable memory and access to 9 million music tracks with BBM Music.
Blackberry maker RIM has seemed to be fighting an uphill battle with its flagship handsets, having lost $7bn (£4.1bn) in corporate value in 12 months.
In a bid to turn things around the company appointed a new marketing chief as well as a chief operating officer yesteraday.