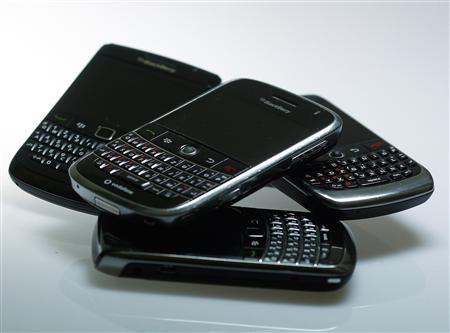 One in five BlackBerry users are considering switching to a different supplier after last week's outages left millions with no internet, email or BlackBerry messenger.
Comparison website, Kelkoo interviewed 1,000 BlackBerry users and found that 42 per cent will consider changing their phone in the near future with 19 per cent wanting to move to a different brand as soon as possible.
Kelkoo also mentioned that with Apple's iPhone 4S launching today, that RIM's server issues couldn't have come at a worse time as Apple have given BlackBerry users "a tempting ship to jump to."
Three thousand people who don't use a BlackBerry were asked would they consider getting one in future. The research showed that 70 per cent would need "some reassurance from the manufacturer" before they made the purchase.
Kelkoo's chief marketing officer Chris Simpson said: "This week has been incredibly difficult for BlackBerry users worldwide. However, BlackBerry offers a market-leading product with a unique service, which nearly a third of consumers admit they will not find with any other manufacturer."
"As such, it has a loyal following and this will stand it in good stead to retain customers. Whilst our research highlights that some consumers intend to jump the BlackBerry ship, it could be a very different picture in the coming months when this week's issues become a distant memory."