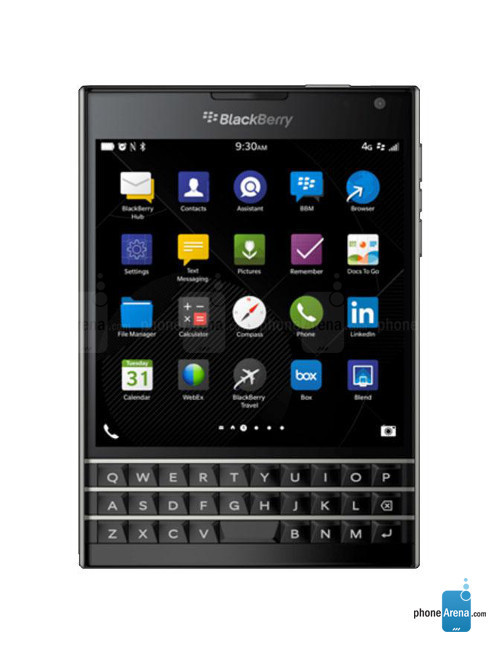 Apart from the Apple iPhone 6 and the Samsung Galaxy Note 4, the Blackberry Passport is another phone that users are looking forward to in September 2014.
The smartphone features a unique design since its QWERTY keyboard doubles as a trackpad. Users can type away thanks to three rows of physical keys, which will only include letters and no punctuations or numbers. However, a row of virtual keys will appear based on the context of what the user is typing.
These are the leaked specs according to new reports. The BlackBerry Passport offers a 4.5in screen with a resolution of 1440 x 1440, resulting in a pixel density of 453ppi. To put that into perspective, compare it with the 432ppi pixel density of the Samsung Galaxy S5. There will be Gorilla Glass 3 for protection and the 1:1 aspect ratio means that the screen is box shaped.
Performance and Memory
The smartphone will house a quad-core 2.2GHz Snapdragon 800 with an Adreno 330 GPU for graphics. There will be 3GB of RAM on board with 32GB of native storage. For users who want to expand the phone's memory, they can do so with the hot swappable microSD slot which has a 32GB capacity.
Imaging
A 13 megapixel rear-facing camera with OIS serves as the primary imaging module, with a 2MP front-facing snapper available for selfies and more.
Battery Life
Users can expect nothing short of all-day long battery life thanks to the Passport's abundant 3450mAh battery. A nanoSIM card slot is included, and the dimensions are 128 x 90.3 x 9.3mm.
Blackberry fans will agree that this is easily the most exciting device from the company since the Storm. In fact, its been years since Blackberry fans have had a reason to be excited.
Apart from keeping the company's handset business alive, the Blackberry Passport is expected to turn the company's fortunes around with this new smartphone.