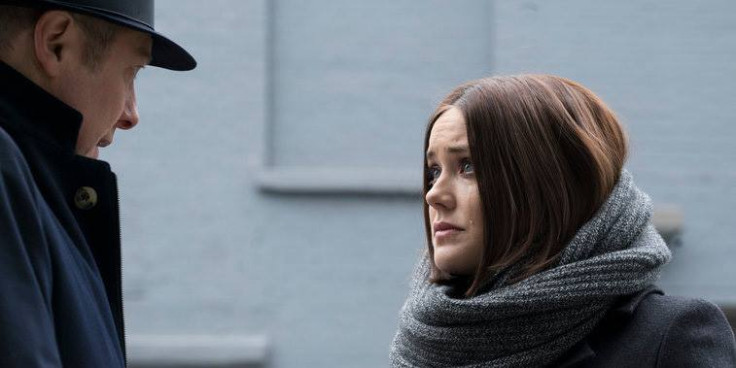 NBC has released the synopsis of The Blacklist season 3 pre-finale episode, which is titled Mr Solomon. The show is on a month-long hiatus and will return on air on 7 April.
According to the description of the next episode, problems between Elizabeth and Tom Keen only seem to escalate. The synopsis reads as follows:
The task force races to stop a catastrophe after discovering tactical nuclear weapons have been targeted by thieves; Tom and Liz make a decision that will change their relationship.
Raymond "Red" Reddington is facing heat from Liz, after she learnt that her mother was still alive, while Red had hidden the truth from her. But this is not the only secret Red is keeping from her. The upcoming episode will feature some major revelations which are likely to have a direct impact on his relationship with the former FBI agent. TV Line reported that a new character, Alexander Kirk, will be introduced in the upcoming episode.
The latest arch nemesis of Red will bring "one of the most intimate, shocking secrets from his past". The major exposures will be a game changer in the series.
Here is his character description as per the entertainment website: "Charming and charismatic, he is a multi-national businessman whose strong personal ethics and whip-sharp intelligence have made him a major player on the world stage. He is now using his power and resources to strike back against his longtime nemesis, Raymond Reddington."
Meanwhile, in the promo released by NBC, Liz and Tom are seen getting ready for their wedding, but Red warns her of the risks she is taking. It will be interesting to see whether Liz, who was kept in the dark by Red about her mother's fate, will trust him or not.
The Blacklist season 3 will return with the episode 17 on 7 April on NBC.