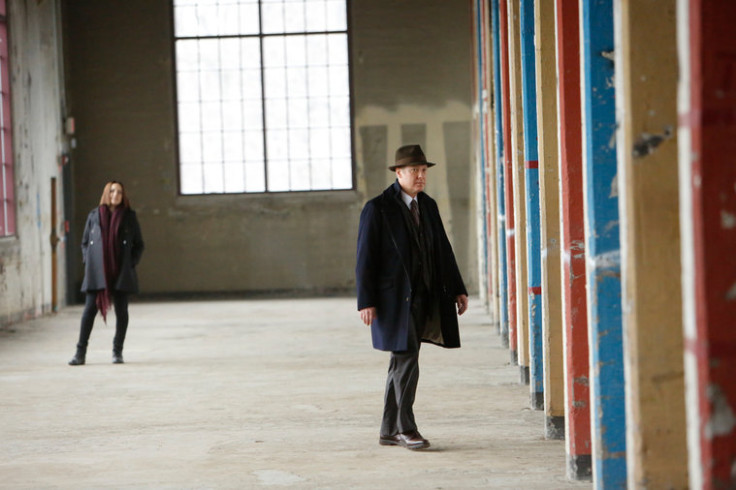 A lot is happening between former couple Elizabeth and Tom Keen. They got married, separated and then shared some moments of passion only to realise that Liz was carrying their baby and now again they are planning to reignite the spark in their relationship for the sake of their unborn baby. Episode 16 titled The Caretaker will reveal the couple's goal as they face their own personal challenges.
Click here to watch the episode via live stream. You can also watch it online by clicking here (only in the US).
The official description of the upcoming episode of the NBC thriller will throw more light on the identity of Liz's mother. Meanwhile Raymond 'Red' Reddington will face death threats from a mysterious woman in the most artistic way possible.
In the previous episode, both Red and his assistant tried to solve the case of performance artiste/murderer Drexel. Meanwhile. Megan Boon's character received a call from Dr Nik informing her about Tom's critical situation after he was shot by his former girlfriend in episode 14.
Tom, who was accused of a diamond robbery, was questioned by police in hospital and a security expert was called in to identify him, who denied Tom's involvement in the crime. Later, Nik informs the couple that it was Red who saved the wounded Tom. James Spader's character is not a great fan of Liz's relationship with Tom but that didn't stop him from saving the former school teacher from the police. In the hospital, Liz and Tom feel the baby kicking and she decides to keep it.
The official synopsis of the episode reads: After a State Department official is found dead in Beijing, Red (James Spader) and Liz (Megan Boone) link the murder to a secret keeper known as "The Caretaker," who maintains an impenetrable safety deposit vault for criminals. Red and Liz work with the task force to find the Caretaker and his collection of lethal and classified secrets. Meanwhile, Tom (Ryan Eggold) makes a risky decision, while Liz persists on her quest to find out more about her mother.
Watch The Blacklist season 3 episode 16 on 25 February on NBC to find out how things proceed for Liz and Tom.