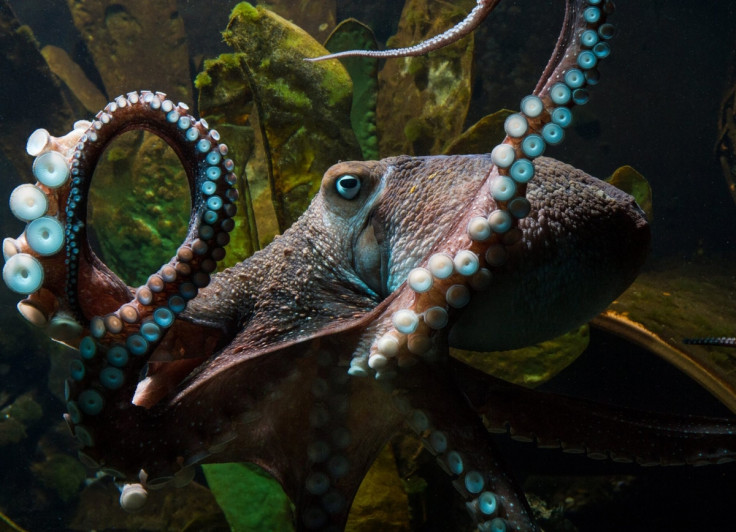 A Blackpool man has been accused of illegally possessing extreme pornography including octo-porn at his home. The 27-year-old from Boothroyden, North Shore, around a mile north of the town centre, was alleged to be in possession of the porn at his home between 2013 and 2015.
One of the extreme videos he is alleged to have had in his possession showed a woman having sex with a live octopus. The man named by police as James Hush, appeared before Blackpool Magistrates' Court on Friday 1 July charged with possessing what the charge stated as 'disgusting, offensive and obscene images' of sex between a human and the eight-legged mollusc.
Octo-porn or 'tentacle erotica' describes a type of pornography, popular in Japan which integrates traditional pornography with elements of bestiality and a fantasy, horror, or science-fiction theme. Found in horror or hentai titles (a perverse or bizarre sexual desire category of porn) the sexual intercourse seen predominantly features female characters.
The Lancashire Evening Post says that the sex charge followed a raid on Hush's home by police. Along with the above charge, Hush is accused of voyeurism. He allegedly took pictures of females in the changing rooms of swimming pools.
Prosecutors also claim that he possessed 15,942 illegal child sex images, with at least 1,000 of them the worst category. In total, Hush faces 12 charges dated between 2013 and 2015.
During the hearing Hush did not enter a plea and he was sent to Preston Crown Court to stand trial later this year. He was subsequently bailed on the condition that he does not access computers of mobile phones which can download and store images. He is also banned from having any unsupervised contact with children under 16 and must not enter any swimming pool or leisure centre in the UK.
Most of the tentacle erotica is animated, but there are also a few live-action movies. In recent years the genre has made a minor crossover into the furry fandom according to one 2008 study.