1991's RPM Racing, made by a tiny studio called Silicon and Synapse, put its players first. You could enter your own initial. You could customise your car. Most importantly, you could create your own race tracks.
Over the last 25 years things have changed somewhat – Silicon and Synapse has become Blizzard Entertainment, and its releases now include World of Warcraft, Overwatch and several of the world's biggest gaming franchises – but in increasingly sophisticated ways, players are still being encouraged to make their names heard and plot their own course.
It's a boardroom cliché, but Blizzard genuinely seems to lead from behind. At annual shows like Blizzcon, held nearby the company's California headquarters, fans test new games, expansions and patches, then give their feedback directly to the developers.
Based on those suggestions, it is down to Blizzard, now at some 4,700 staff across multiple countries including Canada, South Korea and the UK, to crate and ship its new products to millions of fans.
Multinational and providing near constant updates on its games, Blizzard today feels almost like a service provider, more akin to Amazon or Netflix, than a conventional game studio.
But Gio Hunt, who concedes that his title, Executive Vice President of Corporate Operations, sounds "officious," says Blizzard, principally, still regards games as an art form.
"We don't always do exactly what the community asks for," Hunt tells IBTimes UK. "Often, they ask for a specific outcome. What we do is take their problem and try to solve it in a way that works for everybody. We think of the business first and foremost as an art form, but in that, there is still a lot of commercial opportunity. If we're making great games and engaging with all our players the money will come."
Even after they've hit shelves (or rather, digital storefronts) development on today's games often continues in earnest. Meanwhile, releasing titles one after another, maybe every two years, is no longer the most profitable model. The days of RPM Racing, Super Nintendo and anonymous, unaccountable game-makers are over. Now a quarter of a century old, to meet new expectations, Blizzard – along with much of the gaming industry – must continue to change.
"The transition from a bricks and mortar distribution model to a digital one has altered how we think about pricing things and pacing their release," says Hunt. "If I'm selling a game in a box at the store, I don't know who I'm selling it to. I also can't interact with that person, like I can today, and learn what they like and how they play.
"Player behaviour has evolved in recent years. Releasing smaller things more often seems to satisfy some of that new desire but no matter how much we increase our speed, the speed at which players are consuming the content gets that much faster. We haven't caught up yet. People will go through things a lot quicker now.
"Plus, before, we were kind of a one-game-at-a-time company. One year we'd release a World of Warcraft expansion, the following year Starcraft – we had the luxury of always finishing one thing before moving onto the next. 25 years in and we now have six live games, all in production at once, all in parallel. These are ongoing, evergreen franchises. Overwatch never stops. Hearthstone never stops. It's a big challenge for us to manage all of that, but also, it's a great problem to have. I'm not complaining."
Presumably, development at this size and scale would demand strict staff hierarchy and tightly monitored production. However, the teams behind each of Blizzard's games are structured uniquely – the Heroes of the Storm team, for example, has its own way of working, different to the Hearthstone team.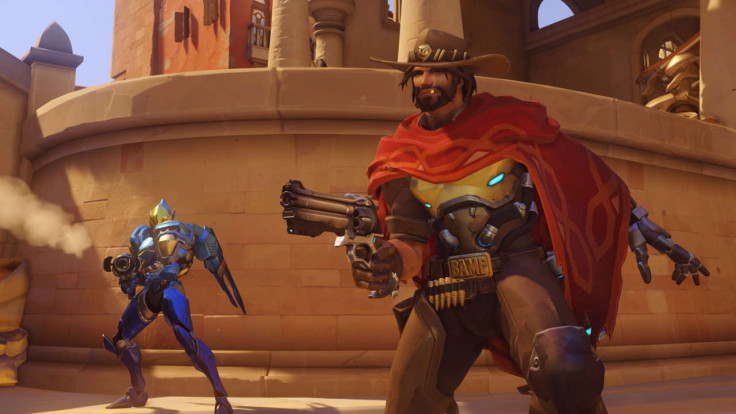 Kevin Martens, lead designer of Diablo 3, and John Mueller, the game's art director, describe their day-to-day work as highly collaborative.
"It's one thing to have a creative brief that comes down, and to have a team that would execute it," explains Mueller, "but with Blizzard, we consider other things. We have this process we call 'ideation.' If we're incubating something new, over a week or so, everyone on the team puts out their ideas. At the end, we all come back together and decide which are the best."
"Nothing is ever good enough for us," continues Martens. "We're always trying to make it better. And again, that doesn't come down from on high - it's entrenched in each team. We have good habits. This is a business and we want it to be a successful one, but it doesn't feel like work. At Blizzard, you don't have to feel like you're always 'on.'"
As times have changed, so has Blizzard's internal culture. 25 years ago, it was a tiny company wherein everybody knew one another. Now, its enormous size belies such closeness.
"In the old days we'd get the whole company together and could all fit in one room," says Allen Delling, assistant art director on Starcraft 2 and a Blizzard employee for 17 years. "Now we're bigger, I just don't know as many people."
Nevertheless, the company tries to remember its roots and stick to certain principles. Determined to have good, direct communication with its fans, rather than contracting customer service work out to a third party, Blizzard has its own dedicated CS team based in Cork. And what were once general, guiding ideas have now been calcified into simple company mottos.
"'Play nice, play fair.' 'Make it epic.' We always thought that way before but now we have these concrete definitions," explains Delling. "We've tried to define that secret sauce, that geek factor, that made our games work back in the day. Our base philosophy is still there. If we're amped up about making the art or the first beta, we know it's a good product."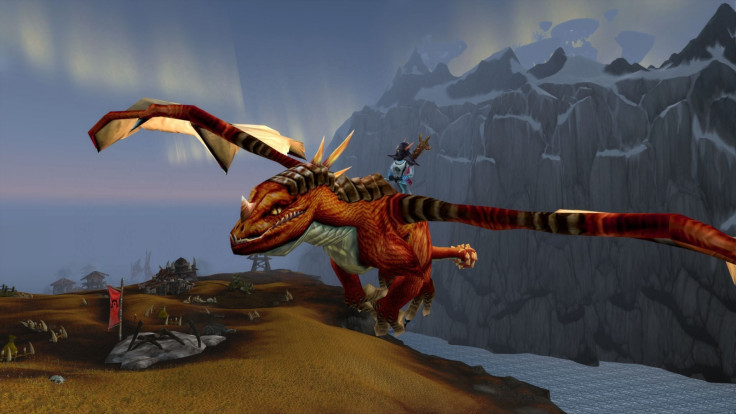 As well as new customer expectations and a changing identity, Blizzard today, like so many of its contemporaries, is contending with the increased cost and complexity of making popular games. A boxed release in the 90s could be feasibly made by between ten and 30 people. Today, it takes hundreds. And as much as new technology makes new creative opportunities, it's can also mean more pressure - in his time at Blizzard, Delling's job, as a designer, has changed significantly.
"There's just more to do now," he explains. "On Warcraft 2 we had low polygon characters. Now it's like 200 polygons – that's a lot. One guy, like myself, used to model a character, texture it. It was easier to learn. Nowadays there are so many more techniques to rig things up, more polys, things like particle effects, so it's got more complicated in that regard. Plus, now Starcraft is a digital product and we're releasing mission packs and content at a quicker cadence, we've gone from a three to four-year development cycle to three to four months. That's a huge 180.
"But we have more feedback and there's also the commerce side of it now with micro-transactions and stuff. That doesn't necessarily drive what we do. We don't look at something and think 'well, it needs to make X amount of money.' But there are more opportunities. At the same time, we've hired more specialists. We haven't over-burdened our artists with all of these new creative tasks."
At 25-years-old, Blizzard doesn't seem interested in slowing down or lightening its work load. On the contrary, the numbers just keep getting bigger. Compared to just a couple of hundred at the first Blizzcon, this year's convention hosted 25,000 visitors. Overwatch will soon be getting its own dedicated eSports league. There are rumours of a fourth Diablo game. Blizzard is slowly making its way into new markets like Japan.
Creatively, the course of Blizzard's games is often influenced by fans. Structurally and fiscally, it is tightly managed. Perhaps that ability to balance, between fan-led products and responsible, efficient business is the "secret sauce" which makes Blizzard what it is. Perhaps that's the secret to success in video games in general.
"We don't suffer from a lack of ideas," concludes Hunt. "We suffer from working out how to use our resources and how to do it all at once. What works when you're at 100 employees doesn't work when you're at 4,000. We have so much stuff currently in the incubation phase, more than half of which will never see the light of day, but it's just part of the process. Our challenge is making sure we remain dedicated to the art form while also maturing how we operate."
For all the latest video game news follow us on Twitter @IBTGamesUK.