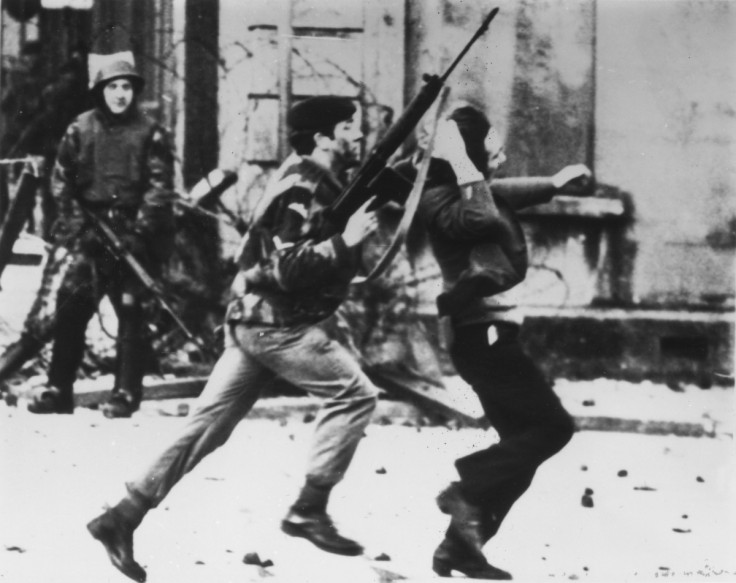 The Police Service of Northern Ireland (PSNI) have confirmed they will question former British soldiers in relation to the killing of 13 people during 1972's Bloody Sunday. Eight former members of the Parachute Regiment will be questioned under caution in March by Northern Ireland police in relation to 13 civilians who were shot during the civil rights march in Derry, none of who were found to be "posing a threat of causing death or serious injury".
The eight people will be questioned in England after the soldiers won a court battle which prevents them from being arrested and taken to Northern Ireland.
In 2010, David Cameron issued an apology over Bloody Sunday, an incident he described as "unjustified and unjustifiable". Cameron's apology followed on from the Lord Saville inquiry, a 5,000-page report that took 12 years to compile, which said there was no justification for the army to open fire and some of those who were shot at were trying to flee or help the injured.
A Ministry of Defence spokesperson said: "It is MOD policy to cooperate fully with all judicial processes in the UK and a number of former soldiers have been written to seeking their assistance with PSNI's Bloody Sunday criminal investigation and the Ballymurphy inquest. It would not be appropriate to comment further on the details of either ongoing investigation."
PSNI Assistant Chief Constable Mark Hamilton said: "As this is a live investigation it is not appropriate for the PSNI to comment on any specific details. We will continue to carry out our investigation in accordance with our statutory obligations and as directed by the Court."