Bob Geldof secret wedding: Rocker 'marries long-time partner Jeanne Marine' weeks after first anniversary of daughter Peaches' death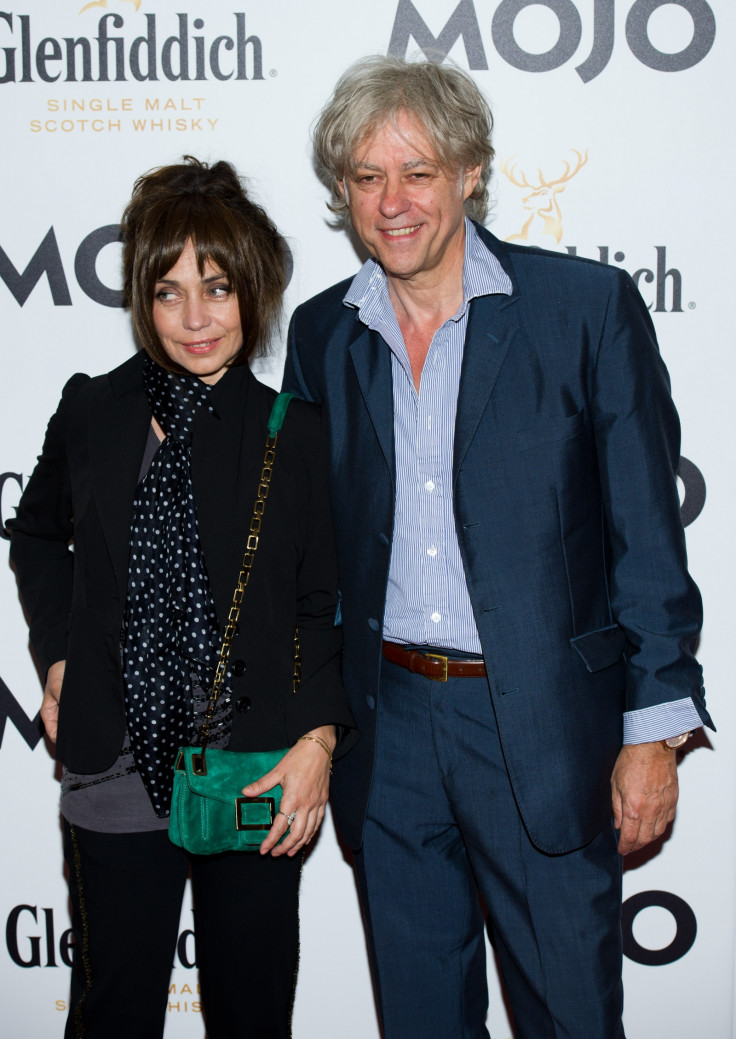 Legendary rocker Bob Geldof has reportedly married long-time love Jeanne Marine in a secret wedding.
The Sun reports that's the 63-year-old BandAid star exchanged vows with his partner of 19 years in the South of France in a ceremony attended by family and friends. It is believed that it was his eldest daughter Fifi that let the cat out of bag.
An insider said: "Fifi gave the game away when she panicked about getting her passport sorted for her dad's wedding. Jeanne has connections to Rayol Canadel so it all makes sense."
The alleged nuptials come weeks after the first anniversary of the tragic death of his daughter Peaches. The 25-year-old socialite died of an accidental heroin overdose at her Kent home between 6-7 April, 2014. Her 11-month-old son Phaedra was found playing beside her at the property, which she shared with her two children and husband Thomas Cohen.
Geldof, who previously was married to the late Paula Yates, popped the question shortly after Peaches' death.
"Jeanne Marine has been a rock and a tower of strength over this. I'm so excited for her, I am bursting to tell someone," his close friend Jerry Hall said of his decision to give his family something to smile about.
"Bob and Jeanne have been through hell, but they are determined something positive will come out of it. After all the sadness, we need something to focus on which will bring joy and light."
It was previously reported that the couple were planning to wed in August at St Mary Magdalene & St Lawrence Church, in Davington, Kent, where he married Yates in 1986 and where Peaches was buried following her death.
Earlier in April, Hollywood actor Alan Rickman revealed his secret wedding to long-time partner Rima Horton and news broke that Copacabana singer Barry Manilow had tied the knot with his manager and long-time partner Garry Kief in a secret wedding in 2014.
© Copyright IBTimes 2023. All rights reserved.