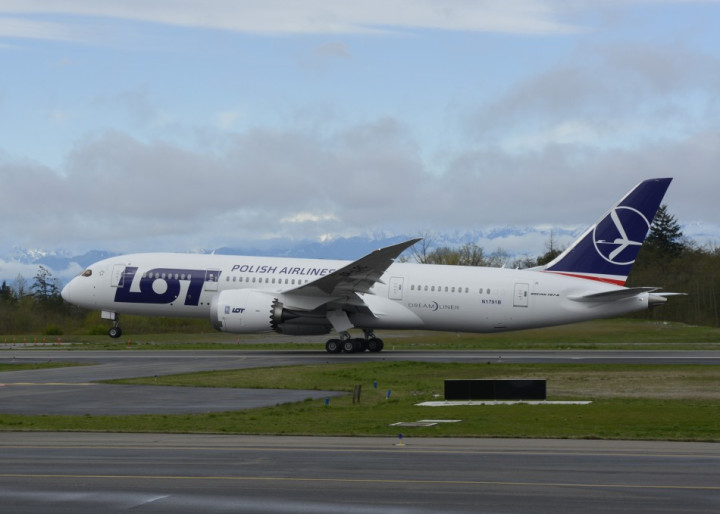 Boeing has announced that it has successfully completed the second test flight of its troubled 787 Dreamliner as it works hard to resume the commercial operations of the grounded fleet.
The test flight would help the company prove that its new safety system can prevent battery overheating on Dreamliners, which earlier caused the grounding of the entire fleet of the aircraft across the globe.
Boeing would also be able to restart its 787 deliveries and avoid millions of dollars in losses due to the grounding. In the first quarter, European rival Airbus has overtaken Boeing both in terms of number of orders and deliveries as the latter struggled to fix safety issues on its grounded aircraft.
The test flight concludes Boeing's testing of the battery system that lasted for more than three weeks. The company now has to get approval from aviation regulators in the US, Japan and Europe for the safety of the aircraft.
The company said that the test flight departed from Paine Field in Everett, Washington, with a crew of 11 onboard, including two officials from the Federal Aviation Administration (FAA). The airplane flew for 1 hour and 49 minutes and covered 755 miles, landing back at Paine Field at 12:28 pm Pacific Time.
The flight to test the battery system during "normal and non-normal flight conditions" was "uneventful," according to a company statement.
Boeing said it will now gather and analyse the data of the test flight and submit the results to the FAA in the coming days.
"Once we deliver the materials we stand ready to reply to additional requests and continue in dialog with the FAA to ensure we have met all of their expectations," Boeing said.
Aviation analysts expect the FAA to approve the changes in the battery system later in April.
However, the primary cause of the battery failures is yet to be identified and investigators in the US and Japan are working hard on that.