The alliance between terror groups Boko Haram and the Islamic State (Isis), "largely ignored" by media and intelligence agencies, poses a serious threat to the West according to a London-based counter terrorism expert.
David Otto, chief executive of TGS Intelligence Consultants, says Boko Haram recently renamed itself Islamic State's West African Province (Iswap) after publicly declaring its allegiance to IS in a bid to boost its credibility, recruitment and power.
Who are Nigeria's Boko Haram terrorists?
Boko Haram fights against Western influence in Nigeria and aims to impose its version of Sharia law on the country. The group declared an Islamic caliphate in Gwoza, along the Cameroon border, in August 2014.
Boko Haram has raided several cities in the north of the country in a bid to take control of more land.
Three states − Adamawa, Borno and Yobe − have been under a state of emergency since May 2013, due to Boko Haram's attacks.
The group has killed at least 2,600 people since the beginning of 2015. More than 180 have been killed since the beginning of June.
"The original Boko Haram has been advocating for a caliphate in the regions of northern Nigeria, northern Cameroon, part of Niger and part of Chad. This is where the original Bornu empire used to be located," Otto told IBTimes UK.
"Boko Haram allied with IS, which speaks about having a caliphate in some parts of Iraq, Libya and Syria. The allegiance is a good opportunity for them not just in terms of sharing the same ideology, but also in terms of sharing loots, recruitment and motivation."
Otto warned that the West should pay more attention to this allegiance as it means that people willing to join IS will travel through Nigeria to reach Libya and then Europe.
"Young people who are motivated to go to IS -- and who cannot join them through Turkey because of security services in the West -- will find it very easy to join Boko Haram," he said. "These guys will easily travel from northern Nigeria, northern Cameroon, Chad and Niger to Libya because Libya is an open route.
"This area [west and central Africa] has been ignored by the West as it believes it is not that much of a threat. But this is more of a threat than Turkey," Otto continued.
Nigeria
Capital: Abuja
Population: 174,507,53 (2013 census)
Largest cities: Lagos, Kano, Abuja
Major ethnic groups: 21% Yoruba, 21% Hausa,
18% Igbo
Languages: English, Hausa, Igbo, Yoruba
Religion: 50% Muslim, 40% Christian, 10% other
Currency: Naira (N) 1N = £0.0033; US$0.0050
"So you have now young people coming to Europe as refugees but [not all of them] are refugees. Some of them have been deliberately put on these boats by IS who told them: 'You have the ideology. Once you get to the West you will [become] an asylum seeker, but you actually are a militant and are there for a purpose.'"
Otto said that young people, from Europe and Africa, are already going to these countries to become members of Boko Haram and IS.
"In the UK, the African community has been ignored because the government has concentrated on Indian and Pakistani communities. But with Boko Haram and IS having this relationship, it won't be long until you see young Africans going back home.
"This is going to be a serious problem if proper mechanisms are not put in place to curb all these people willingly to join Boko Haram."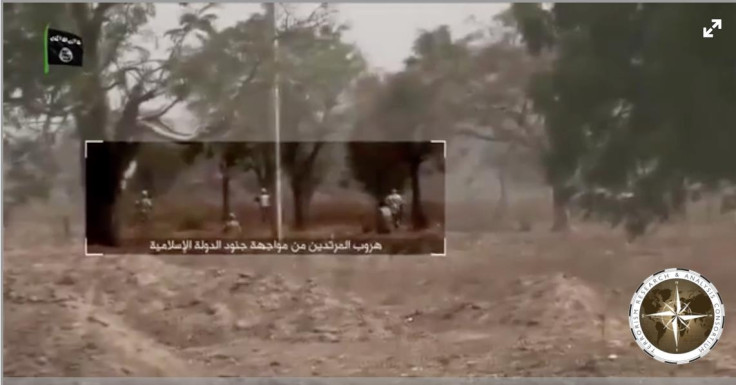 Africa lacks terrorists database
Otto explained that potential members of Boko Haram and IS coming from central and west Africa cannot be easily identified at the moment as Africa does not have a database containing information on people who travel to Europe.
"People come with clean records and we don't know what they have done. Governments need to understand who Boko Haram really is, if they don't know it, anyone can be a member."
Otto said that the Nigerian government is concentrating on military strategies, but understanding the root causes of terrorism is also necessary to combat the phenomenon.
"In northern Nigeria there are more than 10 million students out of school and they are just waiting for Boko Haram to recruit them. Then, they can come to the UK with 500 or 600 dollars. It is easy for militants to go those areas to recruit as youths feel they lack opportunities."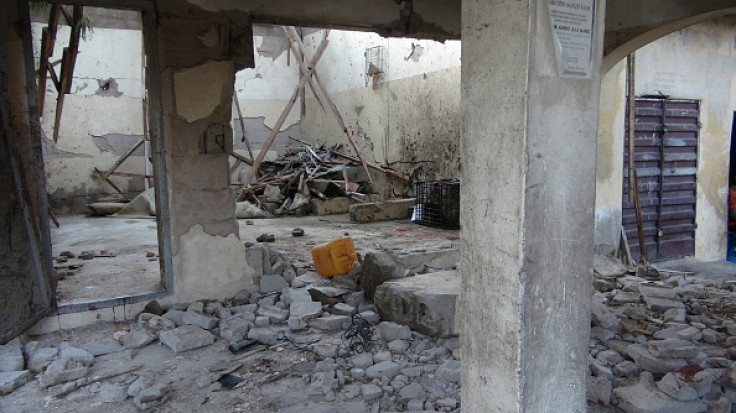 Young people are vulnerable
Otto said that his company is trying to promote community-based initiatives both in UK and Nigeria where parents, leaders and youths are made aware of the potential threats of recruiters.
"How do we stop young people? By talking to them, by addressing the issues they face such as discrimination and bullying. Some of them face identity crisis, they are confused. We have to be able to get there before recruiters," he said.
"Young people are not aware of radicalisation and they are vulnerable. If they understand the end game of recruiters they will be able to make their judgements.
"We cannot stop youths right before they travel, it's too late because they have already acquired extremism ideology. Parents need to be trained and understand the changes of their children and identify signs of radicalisation."