Boko Haram: Kidnapped Children 'Forced to Participate in Attacks'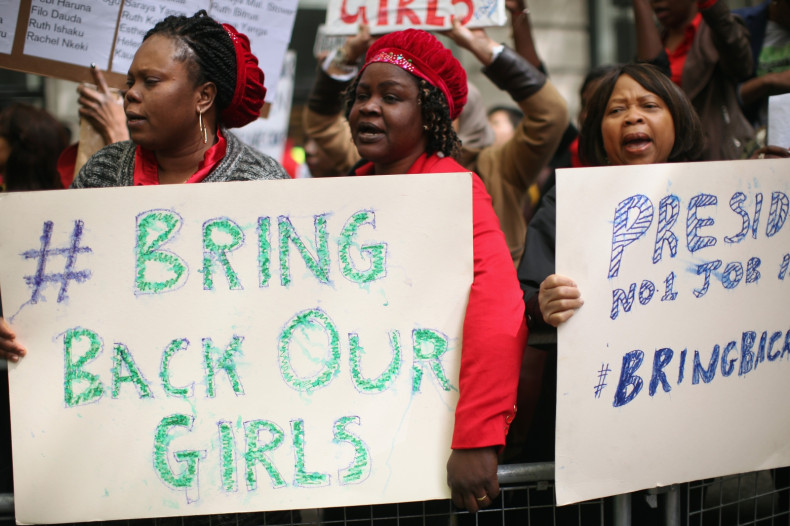 Young girls and boys kidnapped by terror group Boko Haram are being forced to participate in attacks, a rights group has warned.
Human Rights Watch (HRW) interviewed children who were abducted by the militants and managed to flee or were released.
In one occasion, a young girl who had been held hostage for three months said she was forced to lie on the ground and hold the bullets the militants would use during their attacks.
Another time, she was ordered to kill a captured civilian.
"I was shaking with horror and couldn't do it," she said. "The camp leader's wife took the knife and killed him."
Last July, a 10-year-old was detained in Katsina state, north-west Nigeria, and found to be strapped with explosives, the report said
Who are Boko Haram militants?
Boko Haram, which fights against Western influence in Nigeria and aims to impose its version of sharia law in the country, declared an Islamic caliphate in Gwoza, along the Cameroon border, in August 2014.
The group has been raiding several cities in the north of the country in a bid to take control of more land.
Borno, Yobe, and Adamawa states, where the militants usually carry out their attacks, have been under a state of emergency since May 2013.
Violence linked to Boko Haram's insurgency has resulted in an estimated 10,000 deaths between 2002 and 2013.
Some women interview by HRW said they were forced to cook, clean and perform household chores while they were being held. Some were also made to carry stolen goods seized by the insurgents after attacks.
The report came a few days after suspected Boko Haram militants kidnapped at least 30 children, including girls as young as 11, in a village in the north of the country.
Last week, Boko Haram abducted some 40 women in Adamawa State.
The group sparked worldwide outrage after it snatched some 200 schoolgirls in the Chibok village, Borno state, last April.
Following months of fruitless research, reports emerged that the girls were being used as suicide bombers.
Boko Haram's recent attacks cast doubts over a claim made by the Nigerian government, that Boko Haram had agreed to a ceasefire and to release the Chibok girls.
Anti-terrorism experts said a truce cannot be confirmed until Boko Haram's leader, Abubakar Shekau, releases an official statement regarding the ceasefire.
Others argued that Boko Haram is so fragmented that one group could have agreed to the ceasefire while others have continued to conduct attacks.