Members of Nigeria-based terror group Boko Haram are often recruited by people they already know, such as friends and family, a new study has claimed. This contradicts previous beliefs that the militants were recruited by religious clerics in mosques and madrasas, Islamic colleges.
The report – by a group of organisations including Finn Church Aid (FCA) and the International Dialogue Centre (KAICIID) – was unveiled at the United Nations on 3 October.
Researchers interviewed 119 former members of the extremist group in Borno and Adamawa – some of the states that bear the brunt of the insurgency – erupted in 2009.
"Former Boko Haram fighters explained that people close to them – friends, family and relatives – introduced 60% of them to the organization," said the study.
"Contrary to common perceptions, only 27% of former fighters were introduced to the group at mosques or madrasas. According to study, the mosques provide a gathering place, but they are not in themselves a recruiting space. There was very little evidence of individual 'firebrand' imams preaching on the side of Boko Haram to facilitate recruitment."
The study also claimed that women and girls within the group play an active role as recruiters. "This large role of women in Boko Haram was one of the most surprising results we got. For example, in Al Shabab, women basically do not have an active role at all", Mahdi Abdile says.
Researchers claimed the findings show that the group is changing strategies due to the tightening of security in the areas they control and operate.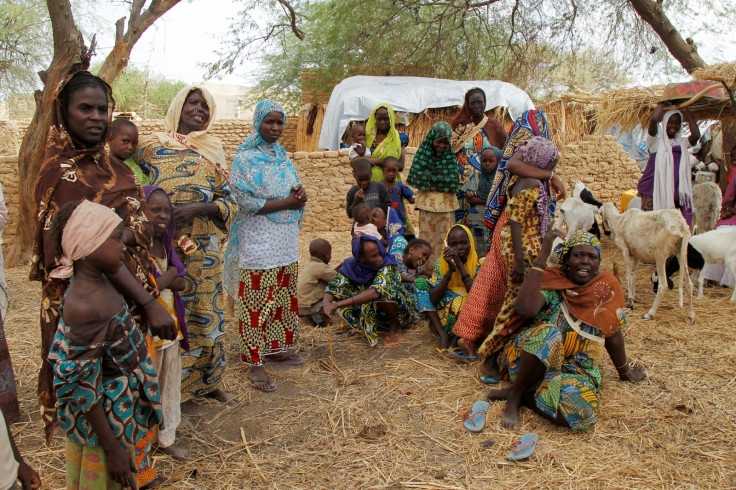 Recruitment factors
In an exclusive report by IBTimes UK, Maiduguri-based activist and peace ambassador Ahmed Umar Bolori, explained how his tailor, who it then turned out was also a Boko Haram leader, tried to recruit him.
Bolori claimed that illiteracy, poverty and corruption were major drivers that push some young people to voluntarily join Boko Haram.
Who are Nigeria's Boko Haram?
Boko Haram, which has renamed itself Iswap, fights against Western influence in Nigeria and aims to impose its version of Sharia law throughout occupied territories.
The group launches attacks in Nigeria and neighbouring countries in a bid to take control of more territory. Three Nigerian states – Adamawa, Borno and Yobe − have been under a state of emergency since May 2013.
Boko Haram has killed more than 20,000 people since 2009 and was deemed the world's deadliest terror group, surpassing Islamic State in November 2015. Nigeria has also become the world's third-most terrorised country as a result of the group's violent insurgency.
Children who are out of school often happen to be their family's breadwinners as their parents have been killed by the insurgency. This – coupled with lack of jobs and infrastructure – enhances the possibility of children being recruited by Boko Haram, who promise money in exchange for work, creating a cycle that is difficult to break.
"People feel discouraged and useless. Boko Haram itself is a kind of alternative for those who don't have a good life," he said.
Lawyer Zannah Bukar Mustapha , a Maiduguri-based barrister and philantropist, told IBTimes UK, governments affected by the insurgency should should expand deradicalisation and reintegration programs to effectively tackle terrorism.
Military offensive not enough
The Nigerian army is leading a regional offensive – consisting of 8,700 troops from Nigeria, Niger, Chad, Cameroon and Benin – against Boko Haram. The offensive has scored some successes, such as the recapture of key territories and the recovery of arms and vehicles used by the terrorists during their attacks.
Although Nigerian President Muhammadu Buhari declared a technical victory over the fight against the insurgents in December 2105, Boko Haram still carries out attacks, with security experts warning that underlying issues such as disenfranchisement, poverty and strong links with the Islamic State (Isis) will continue to pose major threats to stability in the region.