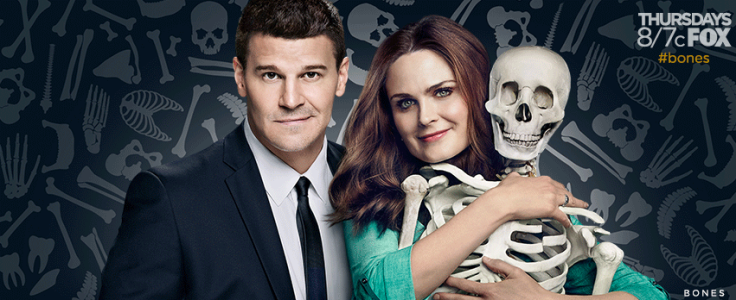 Fox has released the official plot description for the Bones season 10 finale, and the episodes leading up to it.
Tension between Booth and Brennan has escalated after last week's discovery. Brennan learns about Booth's new gambling addiction, when his bookie pays a visit to the house to collect on some debts.
Although Booth denies it, she sees through the lie and orders him out of the house. In this week's episode, fans are going to see the fallout from that decision and whether their relationship will survive.
Episode 20, titled The Woman In The Whirlpool, will find Booth struggling with the fallout from his gambling addiction.
Click here to watch online on the official Fox website.
According to the official synopsis, "A cookie-jar collector's body is found near a river, and the killer may be a fellow kitchenware enthusiast. Meanwhile, Booth struggles to accept Brennan's decision that he move out of their house due to his gambling addiction; and Aubrey keeps an eye on one of the squinterns."
In a promo video of the new episode, Booth attends a meeting for gambling addicts, where he reveals that he's got a new place of residence.
"Give Bones a call and tell her how good I'm doing here," Booth begs his sponsor.
"You know it doesn't work that way, the only way to heal your marriage is to work on yourself," the sponsor replies, adding, "that means participate here, share your stories during the meeting. You know that is the way it works."
Booth leaves disappointed as his sponsor shouts, "Same time next week."
Despite the fact that Brennan kicked him out of their house, Booth isn't ready to give up on his marriage.
Will Booth win back Bones' trust?
Here are the official synopses of the upcoming episodes which give us a fair idea of Booth and Bones' future.
Episode 21 is titled The Life In The Light, which will air on 4 June, at 8pm on Fox.
Episode 22 which is also the finale is titled The End In The End, which will air on 11 June.
As the finale synopsis suggests, Bones and Booth are planning to quit the FBI. What does that mean for the show, as we know Fox has renewed the show for season 11?