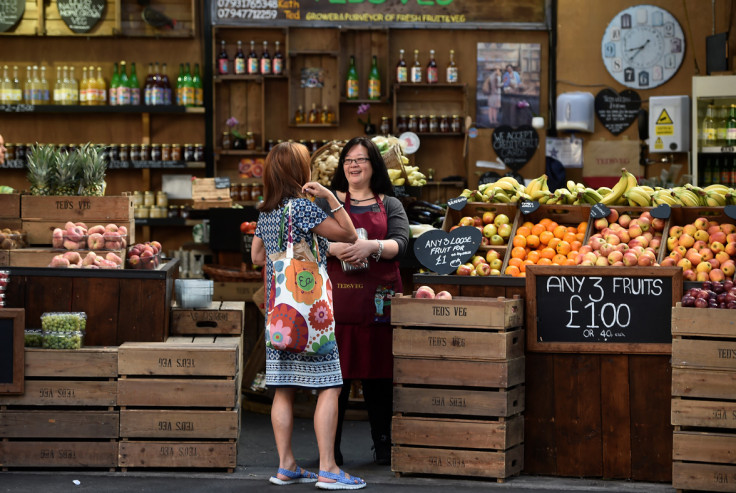 Borough market plans to get rid of plastic water bottles in a bid to cut down the "growing blight" that sees 7.7 billion water bottles thrown away in the capital every year.
The market near London Bridge said sales of bottled water will be phased out across all 114 traders across its 51,272 square feet site over the next six months.
To smooth the transition the estate has installed three drinking fountains, each of which provides two streams of water to drink from and one to refill reusable water bottles.
Borough added reusable water bottles will be available to buy from stalls around the market.
Borough market managing director Darren Henaghan said: "By using the new Borough fountains our visitors will be able to refill and refresh without having to buy a plastic bottle each time."
The move comes after a recent report from the London Assembly which highlighted the billions of water bottles the capital gets through in a year, more per capita than any other English region.
The survey added that discarded plastic bottles make up 10% of all litter in the Thames, and that three-quarters of all flounder, flat fish, in the Thames have ingested plastic.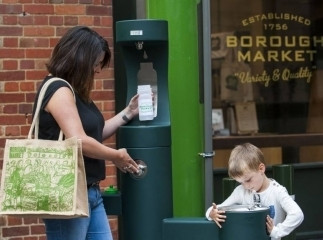 A national campaign recently revealed that 38.5 million plastic bottles are bought in the UK every day, of which just over half are recycled, while 16 million are put into landfill, burned or find their way into the environment and oceans each day.
These bottles can take up to 450 years to break down once they reach the sea.
The market on the southern bank of the Thames added that none of the rubbish disposed of on the estate currently goes into landfill—cardboard, paper, plastic, glass and wood are all recycled while food waste is sent to an anaerobic digestion plant.
Borough market was caught up in the London Bridge attacks in June, where eight people were killed and 48 injured after three terrorist attackers drove into pedestrians on the bridge and then stabbed people in the market.